'AGT: The Champions' Episode 5 Results & Recap - Shin Lim, Jackie Evancho and More Return. Who Made It Through?
AGT: The Champions episode 5 airs Monday night with favorite performers like Shin Lim, Jackie Evancho and more returning to the stage. Find out who made it through, who got eliminated in live-blogged results and recap.
AGT: The Champions returns Monday, February 4 at 8 p.m. ET on NBC as 10 former contestants return once again to show off their acts for the judges in hopes of receiving the title of World Champion. All the contestants from AGT: The Champions have previously competed in one of the several "Got Talent" franchises around the worlds. Last week saw Kechi and Brian Justin Crum advance to the Finals. This week fan favorites like Jackie Evancho, Kseniya Simonova and Shin Lim are set to perform. Once the show kicks off, we'll be adding live-blogged updates about each contestant's performance including results for who made it through and who was eliminated. In the meantime, check out our spoilers for who will be appearing on tonight's show below.
AGT: The Champions Episode 5 Recap and Results - Which Contestants Made It Through Tonight?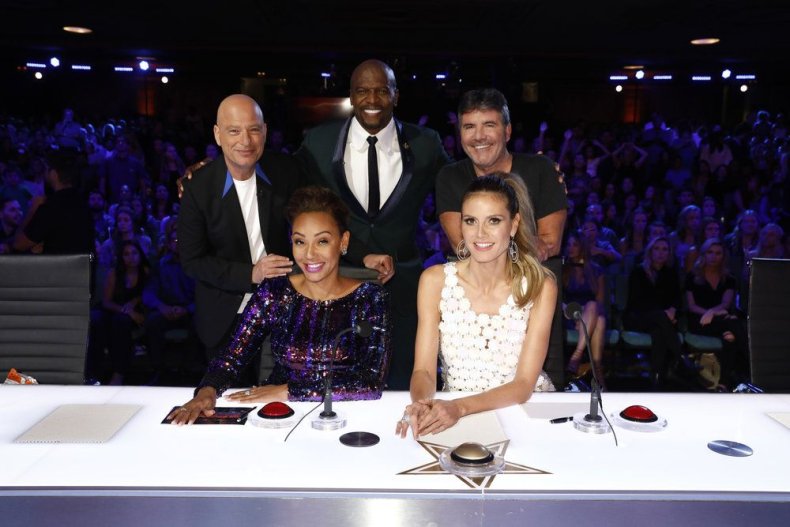 Tonight's Golden Buzzer goes to Terry. The show has been pre-recorded and so there is no way for the audience to vote for its favorite artists. One performer will be voted in by a panel of pre-selected superfans gathered from all 50 states. The other is selected by Terry's Golden Buzzer. Once the show begins, we'll fill out this section with live-blogged recap and results.
Who Won AGT: The Champions Tonight?
Golden Buzzer Winner - Kseniya Simonova
50 States Voter's Choice Winner - Shin Lim
Eliminated Performers were as follows:
Attraction (Top 3)
Sons of Serendip (Top 3)
Jackie Evancho
Colin Cloud
The Lost Voice Guy
Sal Valentinetti
Tokio Myers
Cosentino
A live-blogged recap of performers and their acts can be found below.
#1 Attraction
First up is the Hungarian Theatre Shadow Dance group, Attraction. Performing to "I Lived" by One Republic, the shadow dancers put on an emotional performance that brought the judges to their feet.
"We've seen a lot of shadow dancing on AGT … but I've never seen a more concise, more emotional performance. You made my heart burst … I wish you the best of luck," said Howie.
"That was brilliant on every level. You hit everything perfectly," said Mel B.
"It was a flawless performance. I love your imagination and storytelling — well done," said Heidi.
#2 - Jackie Evancho
Next up is classically trained singer Jackie Evancho. Evancho performed a truly beautiful rendition of "The Music of The Night" from Phantom of the Opera. The crowd seemed to enjoy the performance immensely as the applause went on and on.
"You have the voice of an angel," said Mel B. "It's just stunningly beautiful."
"That was outstanding," said Simon.
"Tonight was truly amazing. I hope you are one of the two America votes for," said Howie.
#3 - Colin Cloud
Third to take the stage is AGT Season 12 mentalist, Colin Cloud. Cloud's act got the entire audience involved as they were all instructed to put on masks with Cloud's face and by the end of the act, they managed to conjure David Hasselhoff.
"You really stepped up your game," said Howie.
"I think you have absolutely redeemed yourself tonight. It was like nothing I've ever seen before," said Simon.
"You've got magical powers as far as I'm concerned and I love you," said Mel B.
#4 - The Lost Voice Guy
Britain's Got Talent Season 12 winner Lee Ridley aka Lost Voice guy returns tonight to make viewers laugh once again. Ridley has cerebral palsy and must use a communication aid to speak but he doesn't let that stop him from putting an audience in stitches. Using his disability as the brunt of many of his jokes, his performance brought the crowd to their feet.
"This is my hero," said Howie. "You are funny and witty and wonderful. You are a champion."
"I think you are teaching all of us a lesson today. You've taken a really challenging situation and have found the humor in it," said Heidi.
"You've inspired so many people and you're a great guy ... I'm so happy the American audience got to experience you ... well done," said Simon.
#5 - Sal Valentinetti
Sal Valentinetti put it all on the stage with his rendition of "Mack the Knife" by Bobby Darin.
"You're authentic and real and I just love what you do."
"You just lit up this whole room. I loved it, loved it, loved it."
"I am slightly starstruck," said Simon. "That was fantastic,"
#6 - Tokio Myers
Up next is the talented British pianist, Tokio Myers. His performance began with a stunning mash-up of classical and new age piano music. Midway he breaks into some stunning percussion work and then closes with more of the same beautiful piano from the intro. The performance is moving and brings the judges to their feet.
"You are a world class musician ... you deserve to go through tonight," said Howie.
"This is what they mean when they say a one-man show. It was really truly amazing," said Heidi.
"I want this guy in the final," said Simon.
#7 - Kseniya Simonova (Golden Buzzer Winner)
The former winner of Ukraine's Got Talent, Simonova brings her magical storytelling through sand to the AGT: The Champions stage. According to Simonova, her story is about a child who grows up to be famous and forgets his parents. The art is stunning and incorporates music and light and transforms the sand in such a way, you just can't look away.
"You are one of the best contestants we've had over the years, around the world," said Simon. "It was fantastic."
"That was just incredible. Wow. Wow. Wow," said Mel B.
"It's so emotional, what you do is beautiful. In my mind tonight, you are the champion," said Howie.
Terry presses his Golden Buzzer for Simonova!!!
#8 - Cosentino
Up next is illusionist and escape artist Cosentino. Cosentino brings Terry on the stage to help him set up his death-defying trick. In the act, Cosentino is locked into a spinning wheel with everything from crossbows to bear traps, to a fire launcher all ready to take him down if he doesn't manage to escape in time. The act is intense but at the last possible moment, Cosentino manages to free himself from the shackles on his hands, feet, and mid-section.
"Wow, wow, wow. You are one crazy guy," said Simon. "This is one of the best danger acts I think I've ever seen."
"You have a dramatic delivery that is beyond and I love it," said Howie.
"I thought it was thrilling to watch ... very entertaining," said Heidi.
#9 - Sons of Serendip
It's been four years since the beautiful voices of the Sons of Serendip graced the AGT Stage but the quartet is back to prove themselves once again. Performing "Somewhere Only We Know" by Keane, the voices of these beautiful performers melt together so perfectly, it brought the crowd and the judges to their feet.
"It's like magic in the air when you perform. You look great and sound great and make us feel so good when you perform," said Heidi.
"To me, it was so dreamy and so angelic ... it was beautiful," said Mel B.
"Your voices are stunning, your song choice was great ... this one really got me," said Simon.
#10 - Shin Lim (Voter's Choice Winner)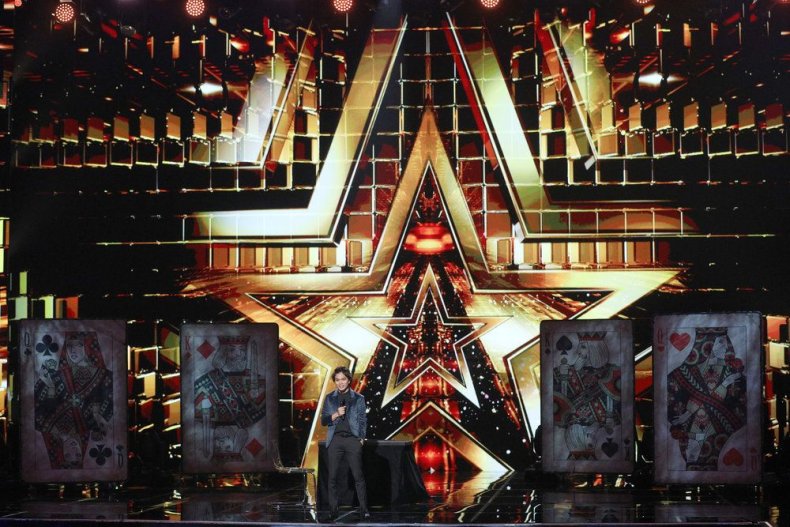 The final performer of the evening is 2018 AGT winner Shin Lim. Shin starts his magic/card trick by bringing Terry on the stage to aid him. Lim performs a number of feats with his deck of cards from making them appear out of thin air to changing their appearance, to making them disappear.
"You are perfection ... you should be in the final," said Howie.
"Mindblowing!" said Heidi.
"I can see something different in you this time," said Simon. "You are a true star."
AGT: The Champions Episode 5 Spoilers - Who Is Performing Tonight?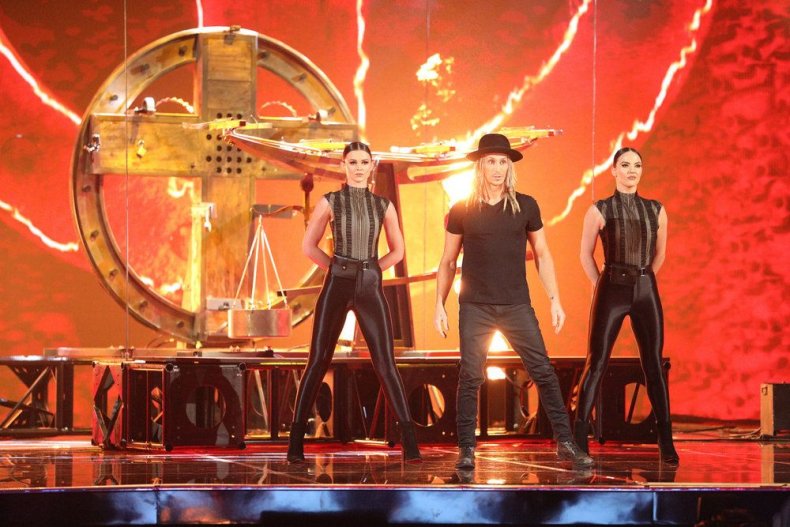 Cosentino
BIO: Cosentino was a contestant in the 2011 season of Australia's Got Talent. Cosentino's talent is as an illusionist and escapologist. He managed to come in second place as runner up to singer Jack Vigden.
Jackie Evancho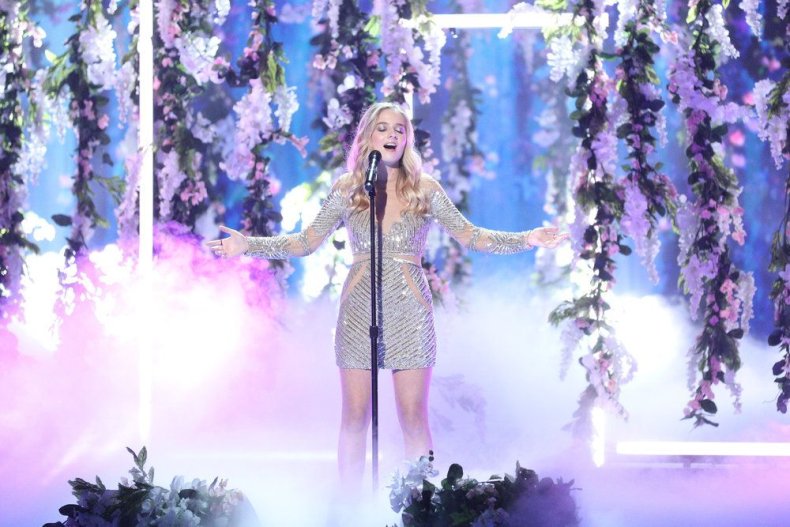 BIO: Classically trained singer Jackie Evancho blew the judges away during America's Got Talent Season 5. The performer finished second in the competition that year as a runner-up to singer and musician Michael Grimm.
Colin Cloud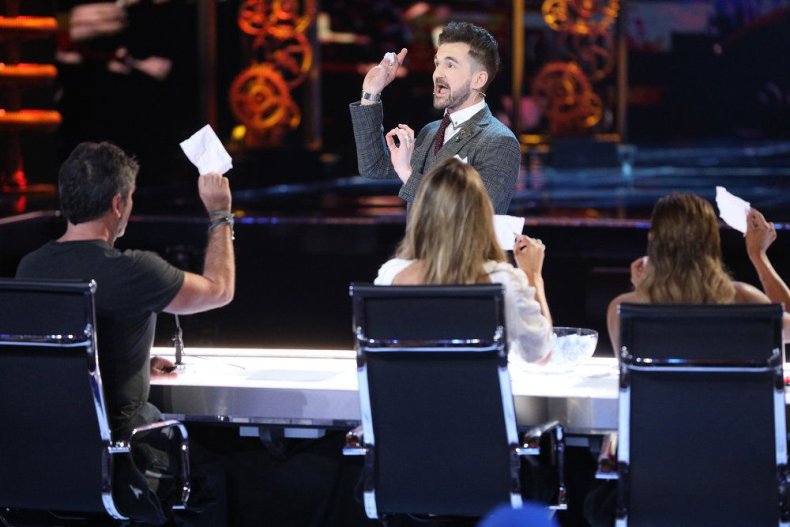 BIO: Cloud performed a number of mind-bending tricks as a mentalist during America's Got Talent Season 12. Cloud managed to make it to the Semi-Finals but was beat out by the acrobatic dance group, Diavolo
Sons of Serendip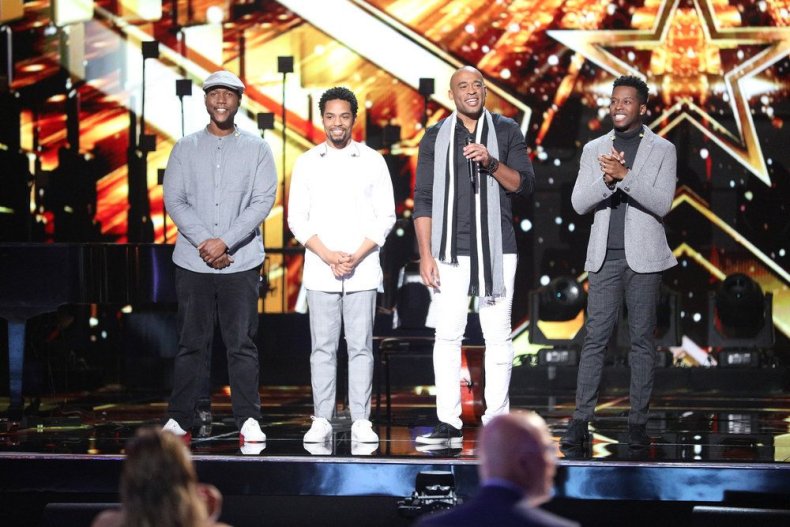 BIO: This classical/neo-soul/R&B fusion quartet managed to charm their way into 4th place during America's Got Talent Season 9. The harmonious group slid in just ahead of child performer Quintavious Johnson.
Kseniya Simonova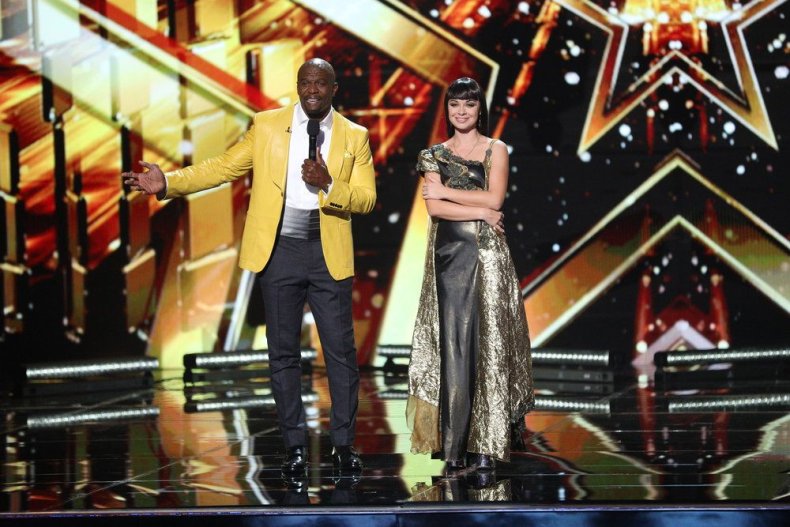 BIO: One of the more unique acts to take the stage, Siminova is a sand artist that performed during the 2009 season of Ukraine's Got Talent. Simonova's sand stories were so moving, she managed to win the season.
Tokio Myers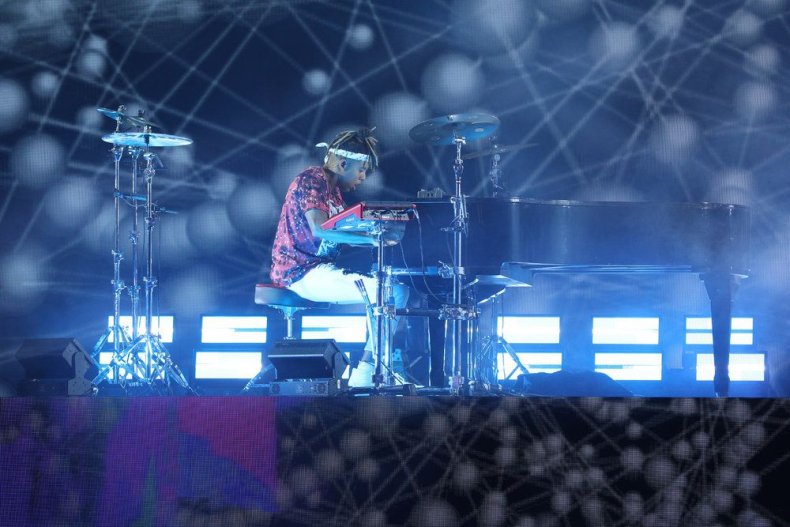 BIO: Myers is a music producer and pianist from London who participated in the 2017 Season of Britain's Got Talent. Myers ability to mesh together beloved melodies into new and exciting compositions helped him to win the competition that year, just ahead of magician Issy Simpson.
Sal Valentinetti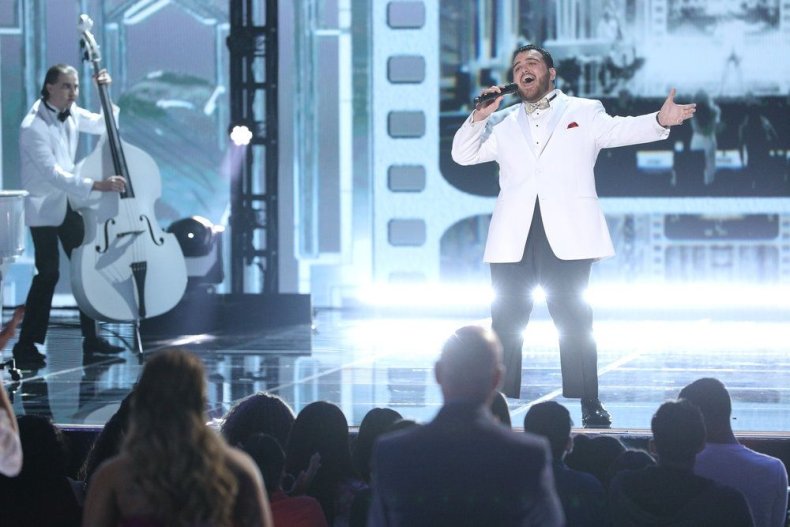 BIO: Valentinetti is a jazz singer/crooner who loves putting on a performance. Dubbed Sal "The Voice" this sassy singer managed to steal 5th place in America's Got Talent Season 11.
Lost Voice Guy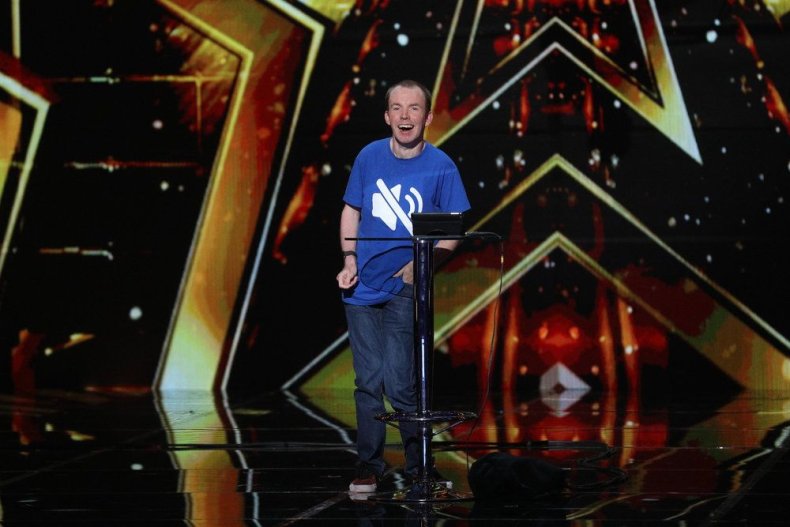 BIO: Lost Voice Guy a.k.a. Lee Ridley is a stand-up comedian with a unique talent for using his disability and communication aid as a part of his humorous routines. The performer managed to walk away as champion in the 2018 season of Britain's Got Talent, beating out musical comedian Robert White.
Shin Lim
BIO: Shin Lim is a magician who took the stage in Season 13 of America's Got Talent. Ther performer specializes in card tricks and managed to walk away with the win, earning $1,000,000 and a headlining show in Las Vegas and beating out acrobatic dance group, Zurkaroh.
Attraction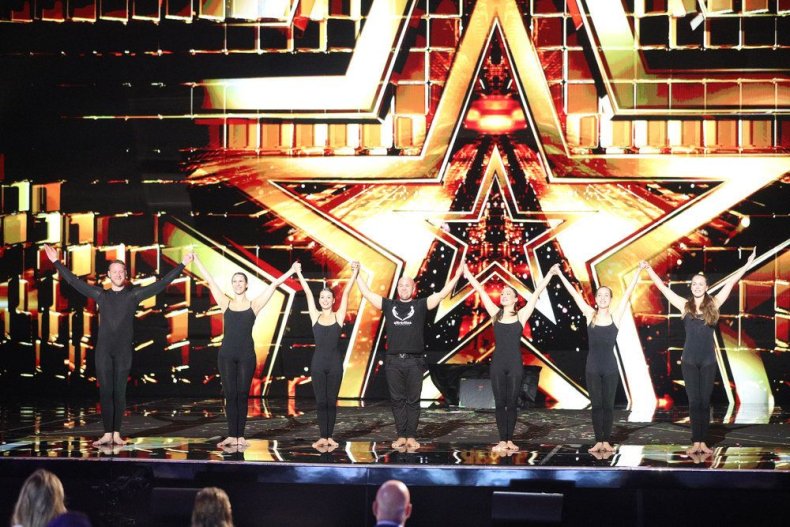 BIO: Attraction is a Hungarian shadow dance group that performed during Season 7 of Britain's Got Talent. The theatrical dance group are a force to be reckoned with and danced their way into first place that season, beating out child comedian Jack Carroll.
When Does AGT: The Champions Air Next? When and Where to Watch
AGT: The Champions airs every Monday night at 8 p.m ET on NBC. Episode 6 will air February 11. Viewers can stream live online at NBC.com or watch the next day via Hulu.