Ahead of Las Vegas Debate, Biden Aides Tell Reporters He Will 'Forcefully' Attack Bloomberg and Sanders on Stage
Former Vice President Joe Biden is expected to attack frontrunner Vermont Senator Bernie Sanders as well as former New York Mayor Mike Bloomberg at the debates Wednesday in Las Vegas.
A senior Biden campaign official revealed the strategy to reporters on a conference call Wednesday morning. Biden will likely bring up Sanders' past votes for gun-rights measures—including a vote against national background checks in 1993, and a vote for protecting gun companies from being sued for shootings in 2003 and 2005. Sanders' "Medicare for All" health care plan will also be on Biden's docket.
Biden is also expected to hit Sanders over his opposition to a 2007 immigration reform bill. Former presidential candidate Hillary Clinton also brought this up against Sanders in the 2016 debates. Sanders said he had sided with labor unions, condemning the guest worker program outlined in the bill.
"It is not about raising wages or improving benefits. What it is about is bringing into this country over a period of years millions of low-wage temporary workers with the result that wages and benefits in this country, which are already going down, will go down even further," Sanders said in 2007.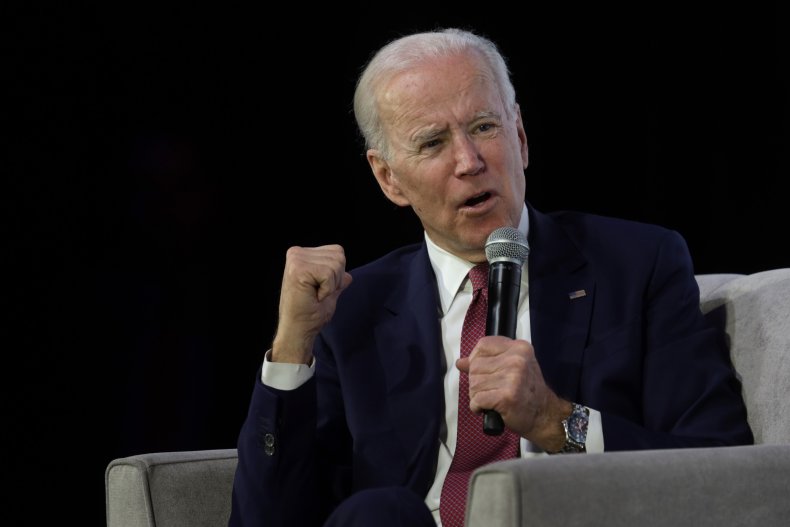 Biden will most likely go after Bloomberg for his controversial comments, his multiple allegations of sexual harassment and the New York Police Department's "stop-and-frisk" policy. Bloomberg has been criticized for making women who worked for him sign nondisclosure agreements; at least 17 women have sued Bloomberg's company since the 1990s, with three cases explicitly naming Bloomberg himself as the source of their problems at work. A recent piece by GQ said that 64 women have sued him and his companies.
Bloomberg has also been accused of racism over stop-and-frisk, which critics saw as a way to allow police officers to racially profile African Americans. Bloomberg has since apologized for the policy. In addition, the candidate has been accused of elitism over recently unearthed comments insulting farmers.
"I could teach anybody—even people in this room so no offense intended—to be a farmer. It's a process. You dig a hole, you put a seed in, you put dirt on top, add water, up comes the corn," Bloomberg said in 2016. "At one point, 98 percent of the world worked in agriculture; today it's 2 percent in the United States. Now comes the information economy, and the information economy is fundamentally different because it's built around replacing people with technology...You have to have a lot more gray matter."
"Mayor Bloomberg is profoundly unvetted," the senior Biden campaign official said. "Story after story has come out and the sheer volume of these stories is disturbing."
Bloomberg is not competing in any nomination contests prior to March 3, better known as "Super Tuesday," including Nevada's caucus Saturday and South Carolina's primary February 29. Wednesday's debates will be the first time Bloomberg has appeared on the Democratic debate stage after the Democratic National Committee removed the individual donor requirement.