Air Force Casualties in Afghanistan Crash Identified by Department of Defense
The Department of Defense released the names of two U.S. airmen who were killed in a crash in Afghanistan on Monday.
Officials identified the deceased men as Lt. Col. Paul K. Voss, 46, and Capt. Ryan S. Phaneuf, 30 on Wednesday. They were killed during the crash of a U.S. Bombardier E-11A aircraft in central Afghanistan's Ghazni province, an area controlled by the Taliban. The cause of the crash is not yet known, but officials have said there was "no indication it was caused by enemy fire."
Voss, of Yuga, Guam, was assigned to the Headquarters Air Combat Command at Joint Base Langley-Eustis, Virginia. He was on voluntary deployment to Afghanistan when the crash occurred.
"It's really hard to describe how sad we are at the loss of two great Airmen. Lt. Col. Paul Voss was our brother and teammate," said Gen Mike Holmes, commander of Air Combat Command, in a statement to Newsweek. "The men and women of our Air Force knowingly put themselves in harm's way, and I'm thankful for great Americans like them. Our thoughts and prayers are with their family members and our fellow Airmen during this difficult time."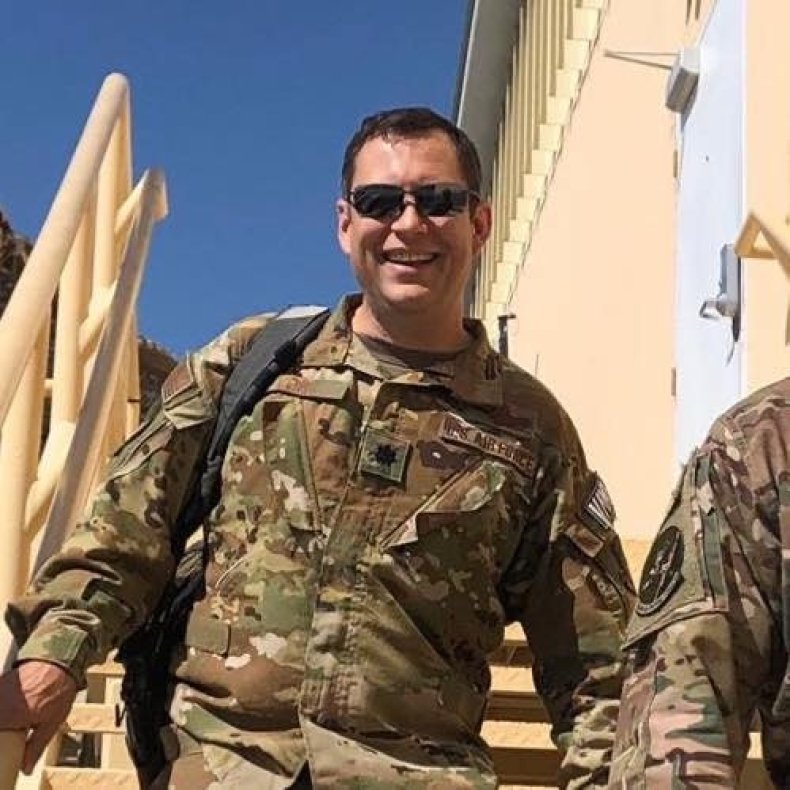 Phaneuf was from Hudson, New Hampshire and assigned to the 37th Bomb Squadron at Ellsworth Air Force Base, South Dakota.
"My heart is heavy to learn of the tragic loss of Captain Ryan Phaneuf of Hudson, NH in Afghanistan," said New Hampshire Senator Jeanne Shaheen in a Twitter post. "My deepest condolences are with his family, friends & fellow Airmen. I join a grateful nation in honoring the life & service of this brave American who made the ultimate sacrifice."
The plane was part of a small, specially outfitted fleet of aircraft used for an Air Force program called the Battlefield Airborne Communications Node, which provides real time information to battlefield areas by relaying data. It was based out of Kandahar Field, about 178 miles away from the crash site, as part of the 430th Expeditionary Electronic Combat Squadron.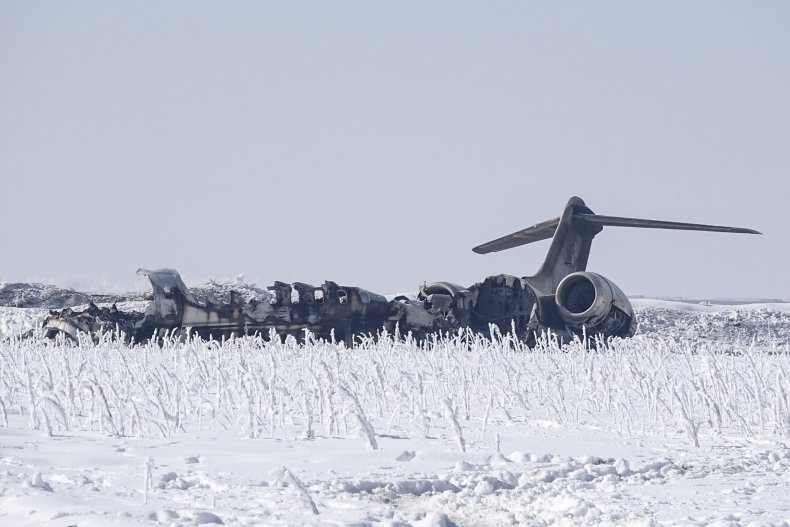 Shortly before the crash, the plane was said to have sent out a mayday call while at a cruising altitude of 42,000 feet. The reason for the crash is unknown, but officials previously told Newsweek that one working theory involves a fuel system problem. A full investigation into the cause is underway.
"Our hearts are with the families & friends of Lt Col Paul K. Voss & Capt Ryan S. Phaneuf," tweeted Secretary of the Air Force Barbara Barrett on Wednesday. "The Air Force lost these two brave Airmen in their support of Operation Freedom's Sentinel. Their service & dedication to our nation will always be remembered."
Officials confirmed that Navy SEALs recovered remains of the two men from the crash site Tuesday, along with a flight data recorder. The aircraft was destroyed after the recovery, according to standard military practice. The identity of the men was not immediately released so family members could first be notified.
"The remains were found near the crash site, treated with dignity and respect by the local Afghan community, in accordance with their culture," U.S. Forces-Afghanistan said in a statement.
The Taliban claimed responsibility for downing the plane, saying they everyone on it including high ranking intelligence officials. However, U.S. officials dispute the claim and the group has been known to make questionable or exaggerated claims. Officials have recently been negotiating with the Taliban in hopes of coming to a peace agreement.