'Stowaway' Found Dead In Undercarriage Of Air France Plane Reportedly A Child 'Around 10'
Air France has confirmed that the "lifeless body of a stowaway" was found on a flight that landed in Paris on Tuesday, with reports suggesting that the deceased may have been a child "around the age of 10."
Speaking to Newsweek, an Air France spokesperson said the airline can "confirm that the lifeless body of a stowaway was found in the landing gear compartment" of Flight AF703, which had landed at the Paris-Charles de Gaulle airport on Tuesday from Abidjan in the Ivory Coast.
The spokesperson said they could not confirm, however, reports that the deceased was a child.
Citing an anonymous source, French press outlet AFP had reported that the "stowaway" had been around the age of 10. The report was picked up by the BBC, which could not independently confirm the claim.
The Air France spokesperson said the airline would likely not be releasing a statement on the age or identity of the stowaway. It is unclear whether they have been able to identify the individual. It is also not known whether the stowaway was traveling with anyone else.
The spokesperson said that Air France would, however, like to express its "deepest sympathy and compassion for this human tragedy."
An investigation into how the individual was able to get on the flight is underway.
The International Félix Houphouët-Boigny d'Abidjan Airport has been contacted for comment.
Last year, the body of a man believed to have fallen from the landing gear of a flight headed to Heathrow Airport in London, Britain, was found in the garden of a home in London's Clapham area in June.
Police said it was believed that the individual had fallen from a Kenya Airways flight from Nairobi. Their body fell just a few feet away from where a person was sunbathing.
That was not the first incident in which the body of a suspected stowaway had fallen from a flight over London, with a similar incident occurring in 2015, when a man identified as Carlos Vale fell from a British Airways plane wheel well from Johannesburg.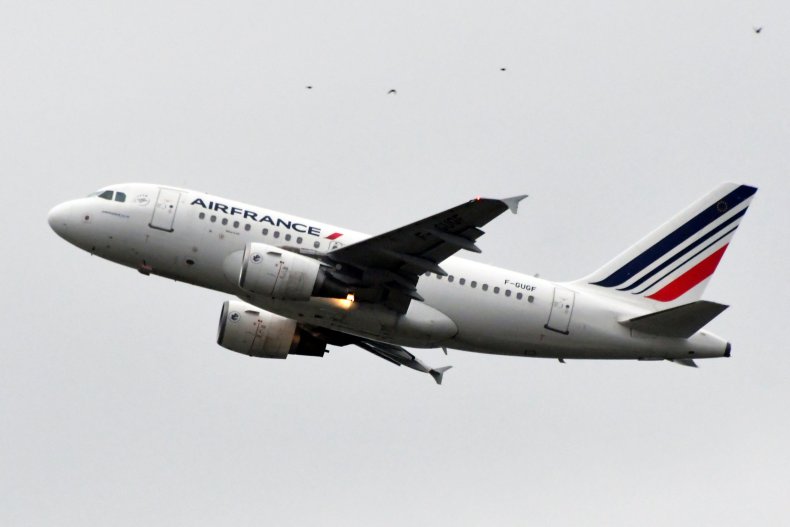 Last year, the U.S. Federal Aviation Authority identified more than 105 reported stowaway attempts worldwide since 1996, according to a USA Today report. The vast majority of those attempts, the report said, had ended in death.
Not only are conditions in the landing gears extremely dangerous, but at cruising altitudes, temperatures can drop to as low as -81 Fahrenheit, which can cause hypothermia.