Airbnb Offers Emergency Housing to Thousands Fleeing Australia Wildfires
Airbnb hosts are opening up their homes for free to those affected by the Australian wildfires through its Open Homes platform.
Open Homes was first created in 2012 by Airbnb hosts after Hurricane Sandy hit New York. According to its website, hosts decided to offer their homes for free to neighbors who were forced to evacuate. Open Homes became an official part of Airbnb following this and has expanded over the years to support evacuees, relief workers, medical patients, refugees and asylum seekers.
Areas that are offering housing during this disaster include Canberra through to Sydney, New South Wales, and the areas around Echuca, Wangaratta and Melbourne, Victoria. These stays are always free for guests through the Open Homes community.
In New South Wales, a fire spread prediction forecasts that the areas of Shoalhaven, South Coast, Snowy Mountains and areas surrounding Greater Sydney are at risk from severe to extreme fire danger. According to the fire service's website, temperatures will move into the 40 degrees Celcius (104 degrees Fahrenheit) with very low humidity and strong winds.
Tomorrow afternoon, a southwesterly change will impact inland fires and a gusty southerly change will impact coastal fires from late tomorrow afternoon, reaching Sydney around midnight. These conditions will make fire behavior erratic and very dangerous, according to the forecast.
There are concerns for the areas of:
The Shoalhaven Region: From Burrill Lake, north to Nowra.
The South Coast: From Batemans Bay to the Victorian Border.
The Snowy Valley area: From Tarcutta to Tumut in the north, south through Batlow and Tumbarumba to Khancoban and Jingellic.
Snowy Monaro region: From Adaminaby to Cooma, then southwest to Jindabyne, Perisher Valley and Thredbo. This includes all of the Kosciuszko National Park.
Areas surrounding Greater Sydney: Southern Highlands, parts of Western Sydney and the Lower Blue Mountains.
According to Airbnb, in order for those in need to book, guests must confirm that they've been impacted by the disaster or are a relief worker responding in an official capacity.
To book, people need to search for a place on the Open Homes platform by filling out the form at the top of the page. Once an available place has been found, users need to create an Airbnb account and provide their name, date of birth, phone number and email address. The final step is to send a request to the host, including details about their stay and possible arrival time. The host might ask additional questions before confirming the stay.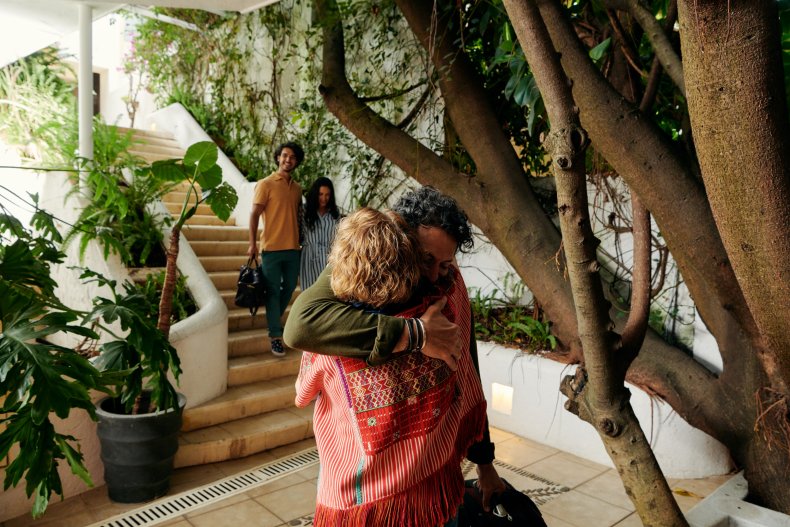 Airbnb is also looking for people who have housing in the area shown on the below map and have availability and capacity from now until January 16, 2020, to help those displaced by the wildfires.

Hosts need have:
A spare room or apartment
A comfortable bed
Basic amenities and toiletries
Availability for two or more days in a row
Hosts can sign up on the Airbnb website to help. Americans can also donate to help fund stays on the Airbnb website.