Citing an ongoing shortage of pilots, one U.S. airline has suspended service to Hawaii for the foreseeable future.
Sun Country Airlines, an ultra-low-cost airline based out of the Minneapolis-St. Paul region, made the announcement on Monday. Service to the popular tourist state will remain suspended throughout the rest of 2022, at least, KHON2 News in Honolulu reported.
"Due to the current pilot shortage impacting all U.S. airlines, Sun Country has regrettably elected to suspend service to Honolulu, HI (HNL) for the 2022 travel season," Sun Country said in a statement. "Passengers who were booked on impacted flights will automatically be refunded to their original form of payment for their reservation."
In an open letter sent to executives last week, the Southwest Airlines Pilots Association, a union representing pilots for the major airline, detailed an epidemic of fatigue and exhaustion among its members, beginning last year when pandemic travel restrictions began to lift. This, worsened by allegedly poor scheduling practices, has been pointed to as the main culprit for the pilot shortage. Flights to Hawaii are also among the most grueling within the U.S., lasting around 6 hours from the west coast and 13 hours from the east.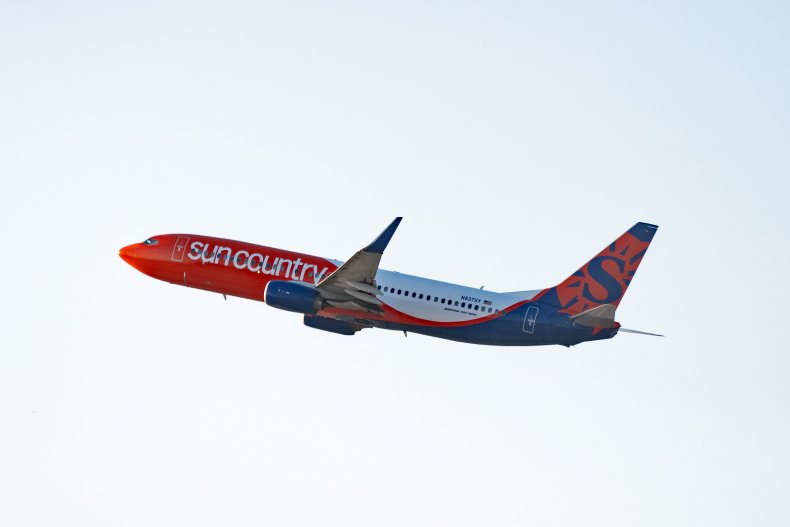 "We apologize for any inconvenience this temporary suspension of Honolulu service causes to our customers," the airline's statement continued. "We are hopeful for a return of Honolulu service for the 2023 travel season."
Sun Country customers with previously booked trips to Honolulu, Hawaii, will not need to take any action in order to receive their refund. They will also be eligible for refunds on related travel expenses, like rental cars, hotels, and tickets purchased on other carriers, KHON reported. The airline will not, however, be providing additional reimbursements beyond those refunds.
In a statement sent to KHON, Sun Country also revealed that it will be canceling the fuel-intensive long-haul flights to Fairbanks, Alaska, for the rest of the year.
"Anticipating that we will continue to be operationally constrained by workforce shortages, including crew, Sun Country is adjusting our summer flying schedule to align better with staffing and aircraft availability," the statement sent to KHON explained. "We are eliminating service to Fairbanks and Honolulu – two long-haul flights that will also save on high fuel costs. We apologize to our guests for the change."
Newsweek reached out to Sun Country Airlines for comment.
Also citing pilot shortages, SkyWest Airlines announced last month that it would temporarily be suspending flights to 29 smaller cities, including places like Decatur, Illinois; Paducah, Kentucky; and Mason City, Iowa.