Airport Security Worker Fired After Passing Rude Note to Traveler: 'You Ugly'
A airport employee in upstate New York was fired for passing a rude note to a traveler going through security.
The incident occurred in late July, reports WROC Channel 8, when Neal Strassner was going through a TSA checkpoint for a departing flight. That's when a female guard handed him a folded piece of cardboard. Strassner continued to walk toward his gate but the staffer yelled "You going to open the note?"
When he unfolded the sign, he saw it read "You ugly!!!" and heard the guard laughing uproariously.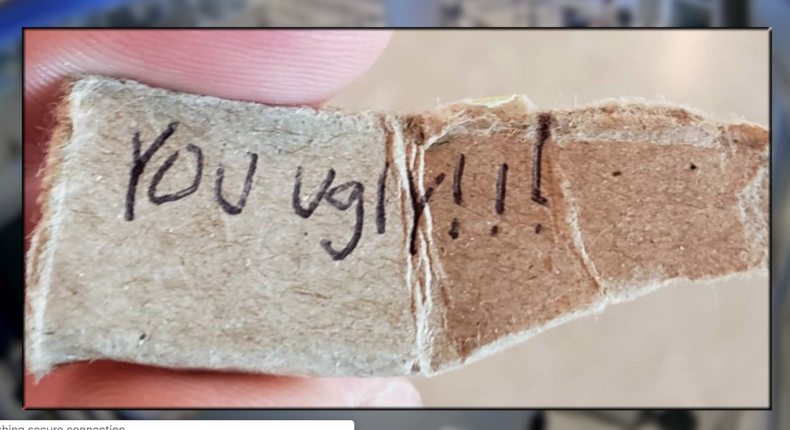 Strassner was so befuddled by the incident that he filed a Freedom of Information Act request for security-camera footage. It took nearly a month for it to be processed, but the clip clearly shows the entire scene playing out.
At the end of the video, the guard can be seen reaching into her pocket for another scrap of cardboard and writing another note.
The note-passer was an employee of Virginia security company VMD Corp, one of many regional staffing firms that the TSA works with through its Screening Partnership Program.
"TSA holds contractors to the highest ethical standards and has zero tolerance for this type of behavior," the agency said in a statement. "This instance, which involved a contract employee, was investigated immediately upon receiving the complaint by the traveler. The employee has since been terminated by the contractor."
Strassner seems fairly forgiving of the odd encounter: "I travel a lot and the airport normally is spectacular," he wrote in an email to News 8. "This was a totally weird event that they seemed to handle properly. I... just want to make sure they [give] some credit to their organization and don't let one lady trash their whole reputation."
He did admit he was curious what the second note said.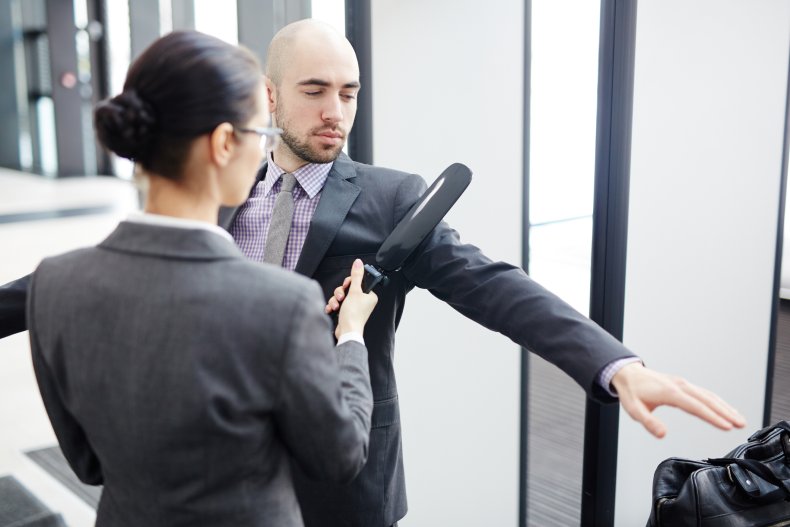 Misbehavior by airport security staff is not uncommon: In 2015, two TSA agents at Denver International Airport were fired for sexually assaulting male travelers: The pair would spot an attractive man in line for security screening and intentionally misidentify him as women. That would trigger the machine to register an anomaly in the groin area, giving one of the agents the opportunity to pat the man's crotch and buttocks.
And in 2017, Calgary International Airport security workers confiscated the batteries for an amputee's mobility scooter, requiring him to crawl for the entirety of his three-week vacation.
Some agents have even faced repercussions for weird notes before. In 2011, a TSA agent at Newark Airport was fired for placing a missive reading "Get your freak on, girl, Girl" into the suitcase of a woman traveling with a vibrator in her luggage.