'AJ and the Queen' Cast: All of the 'RuPaul's Drag Race' Cameos in the New Netflix Show
Where are you going to see over 20 RuPaul's Drag Race queens in one place this weekend, including Ru herself? No, DragCon is not back. Instead, AJ and the Queen has a cast full of former contestants of the VH1 show, joining RuPaul and the rest of the cast of the Netflix series. Previous winners like Bianca Del Rio, Jinkx Monsoon and Chad Michaels can be seen alongside some fan favorites and some more obscure drag queens: Plus, there's an appearance from a Drag Race contestant that even the makers of the show might not realize is there.
All of the RuPaul's Drag Race contestants in AJ and the Queen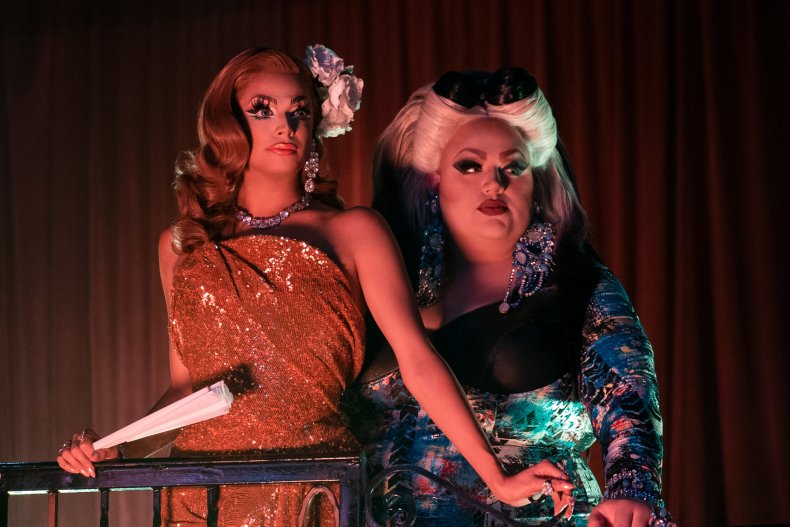 Episode 1: Valentina and Eureka O'Hara
As Ruby Red (played by RuPaul) performs her first number and announces she is about to open her own club, there are two queens watching her Statler and Waldorf-style from the balcony. These are Season 9's Valentina (who also featured on All Stars 4) and Eureka O'Hara (who went on to be the runner-up of the following season).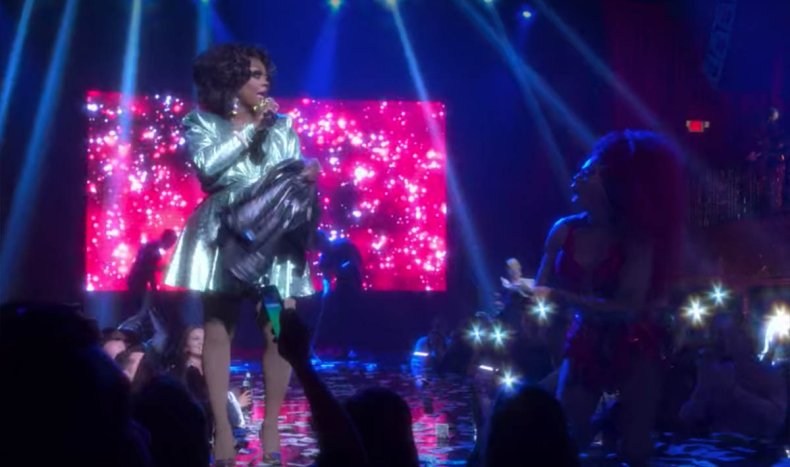 Episode 1: Mayhem Miller
Hosting the show where Ruby Red is performing right at the start of the first episode is Season 10's 10th place contestants Mayhem Miller, rumored to be appearing in the upcoming All-Stars 5.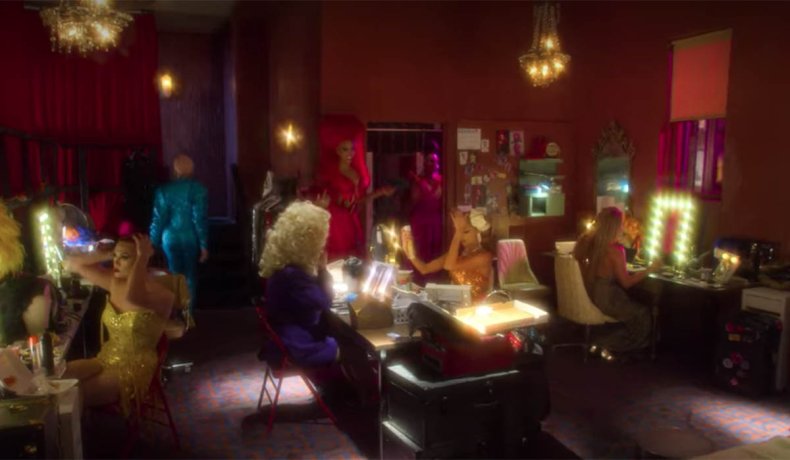 Episode 1: Manila Luzon, Victoria "Porkchop" Parker, Alexis Mateo, Valentina and Vanessa Vanjie Mateo
The first of the Netflix series' many dressing room scenes has more queens in it than any other scene in the show. In one shot we can see Season 3/All Stars 1/All Stars 4's Manila Luzon, Season 1's Victoria "Porkchop" Parker (the first queen ever to be eliminated from the show), Season 3/All Stars 1's Alexis Mateo, Valentina again, as well as Alexis' drag daughter, Season 10 and 11's Vanessa Vanjie Mateo, while just off-camera is...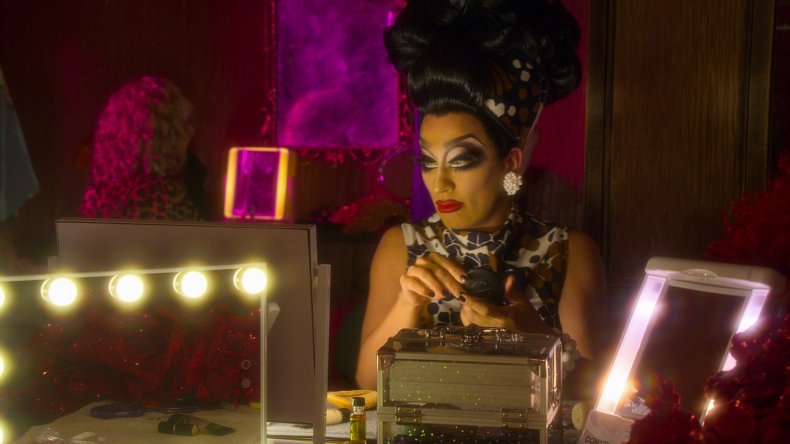 Episode 1: Bianca Del Rio
As befits a winner that many consider the best contestant ever to enter the "Werkroom," Season 6 champ Bianca Del Rio gets her own scene where she gifts Ruby a pair of false eyelashes as a goodbye present.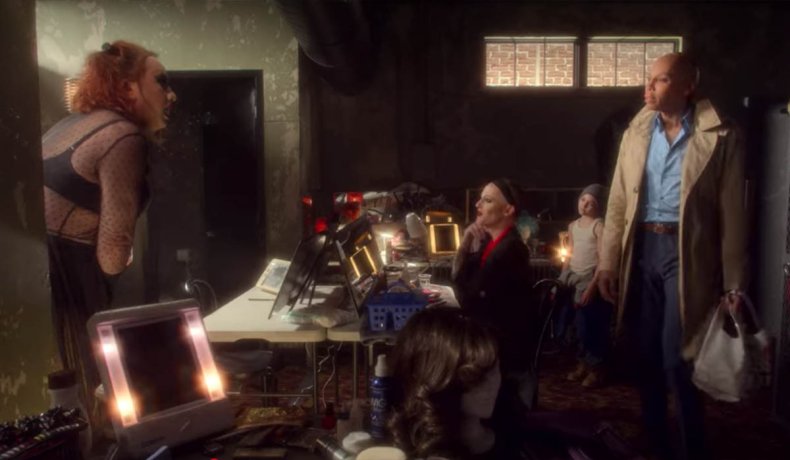 Episode 2: Katya and Jinkx Monsoon
Another Drag Race winner features in the next episode of AJ and the Queen. As Ruby makes it to Pittsburgh, Pennsylvania, she meets Season 5 victor Jinkx Monsoon, who gives AJ (Izzy G) an eye-opening introduction to tucking, and Season 7/All Stars 2 fan favorite Katya.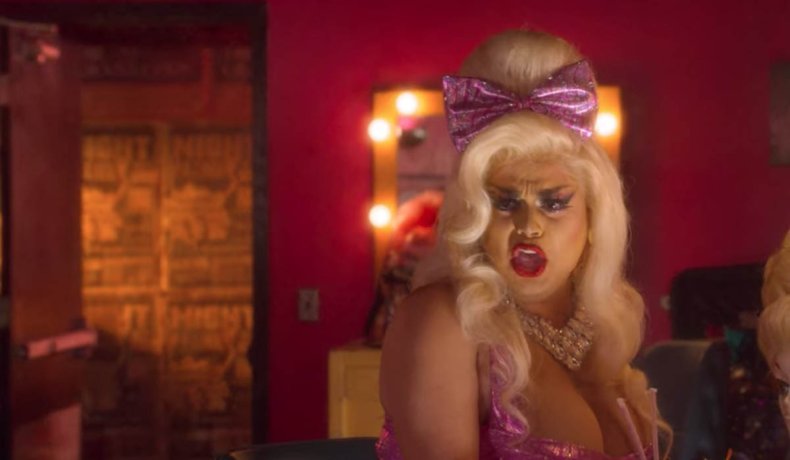 Episode 3: Jaymes Mansfield
Seen without her signature puppet in a Columbus, Ohio dressing room, meanwhile, is Season 9 last place contestant Jaymes Mansfield.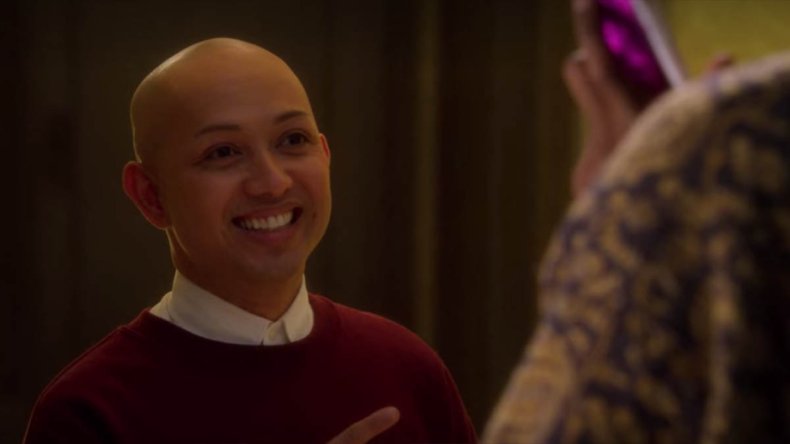 Episode 4: Ongina
Knocking on Louis' (Michael-Leon Wooley) door while he is on the phone to Ruby at the start of the "Louisville" episode is Season 1's Ongina, another contestant rumored to be returning for All Stars 5.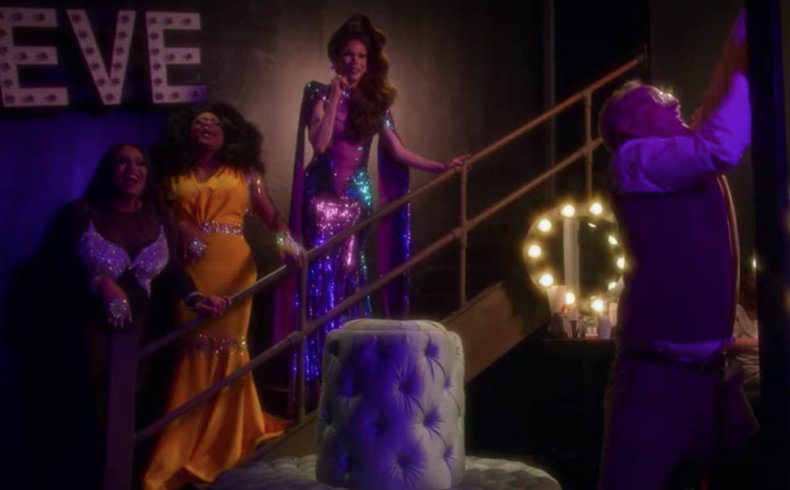 Episode 4: Mariah Balenciaga, Kennedy Davenport and Jade Jolie
The four queens who do their utmost to sabotage Ruby during her flying performance of Sia's "Chandelier" are Season 3's Mariah Balenciaga, Season 7/All Stars 3's Kennedy Davenport and Season 5 contestant Jade Jolie, better known in recent years for being the person John Travolta tried to give Taylor Swift's VMA to in 2019.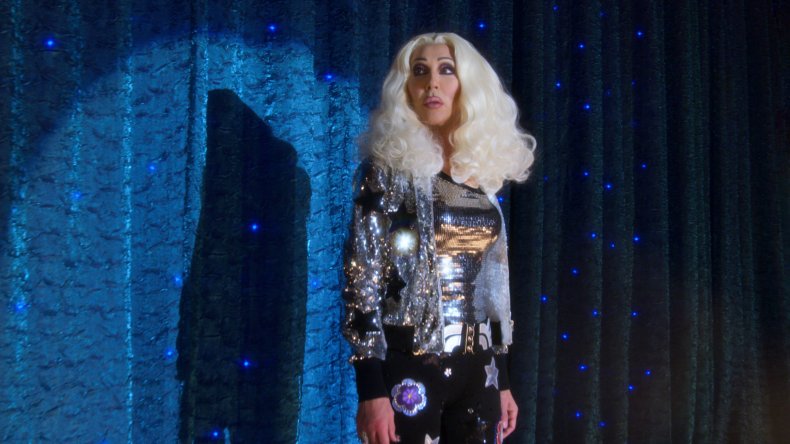 Episode 4: Chad Michaels
Season 4 contestants and All Stars 1 winner Chad Michaels, known as the world's finest Cher impersonator, is one of the Drag Race stars to get a larger speaking role, playing another victim of Ruby's scamming boyfriend Hector (Josh Segarra). He also gets to perform a Cher number in the Netflix show.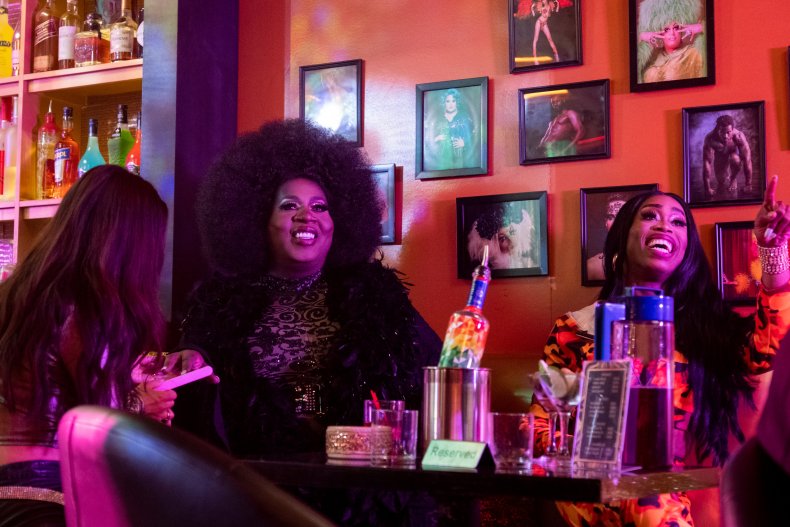 Episode 7: Latrice Royale and Monique Heart (and Tempest De Jour)
Fan favorite Latrice Royale (of Season 4, All Stars 1 and 4) has another larger speaking role as the owner of a club in Jackson, Mississippi, while Season 10/All Stars 4 star Monique Heart plays her reckless drag daughter and nephew.
Episode 7 of AJ and the Queen, however, also has a hidden Drag Race cameo of sorts that everyone except those who use stock images on a regular basis may have missed. Before appearing in Season 7, Tempest Du Jour posed for a number of stock photos in drag, two of which can be seen on the wall when we are first introduced to Latrice and Monique. One shows her in a giant green wig, while another sees her in a pink wig and a dress with a yellow feather neckline and sleeves.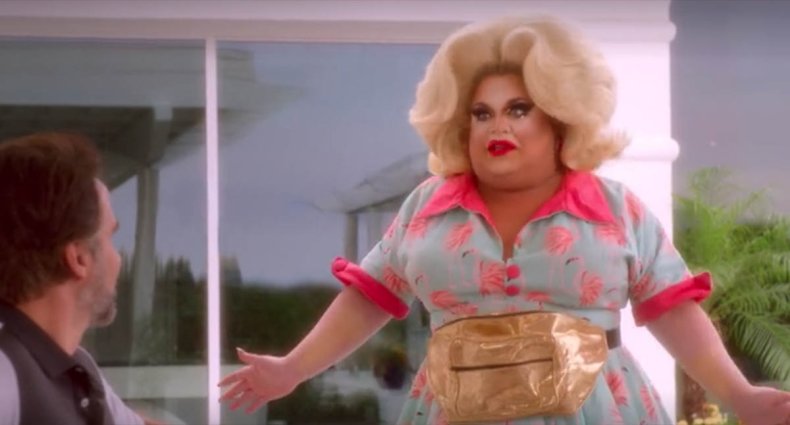 Episode 9: Ginger Minj
Season 7 and All Stars 2 contestant Ginger Minj has a large role in Episode 9 as a party planner inspired to get into drag by the success of Ruby's performance at a friend's party.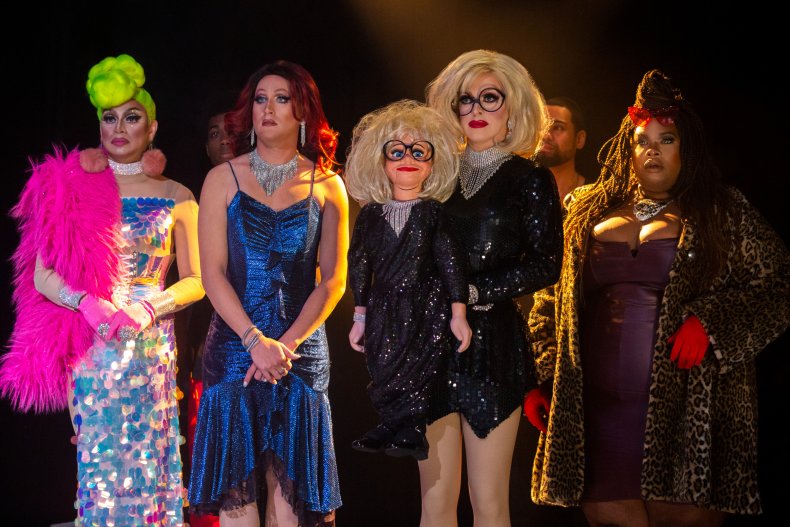 Episode 10: Pandora Boxx
Season 2 and All Stars 1's Pandora Boxx (complete with Carol Channing puppet) appears as a flashback in the finale of AJ and the Queen when Ruby is telling AJ about her previous pageant victories.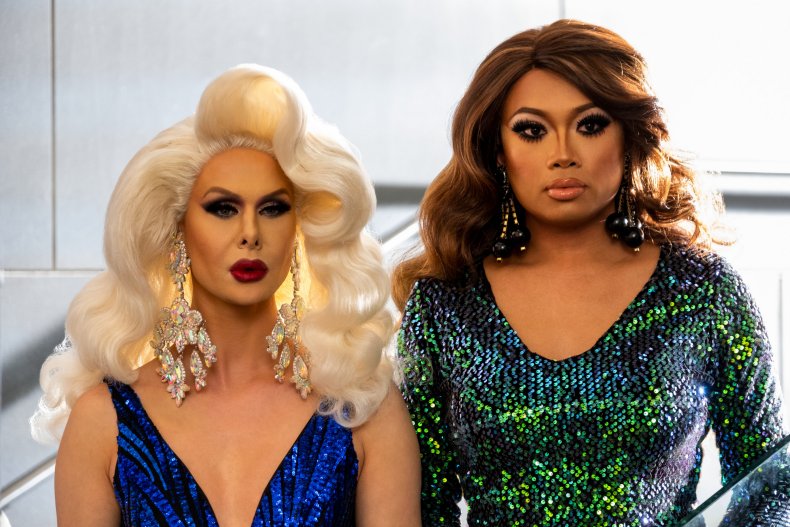 Episode 10: Trinity the Tuck and Jujubee
In the final pageant of AJ and the Queen, Ruby's two major competitors are played by Season 9 contestant and All Stars 4 co-winner Trinity The Tuck (formerly Taylor) and Season 3/All Stars 1's Jujubee.
AJ and the Queen is streaming now on Netflix.