Internationally renown musician Akon has launched his own cryptocurrency in a bid to further his humanitarian work on the African continent.
The 43-year-old American artist of Senegalese descent was born in Missouri and has spent years running Lighting Africa—a project aimed at bringing solar power to African nations.
"AKoin" was unveiled by the artist at Cannes Lions International Festival of Creativity this week. Akon—whose legal name is Aliaume Damala Badara Akon Thiam—said it will return power to the people of Africa. When asked about how the cryptocurrency will actually work, Akon replied: "I come with the concepts and let the geeks figure it out."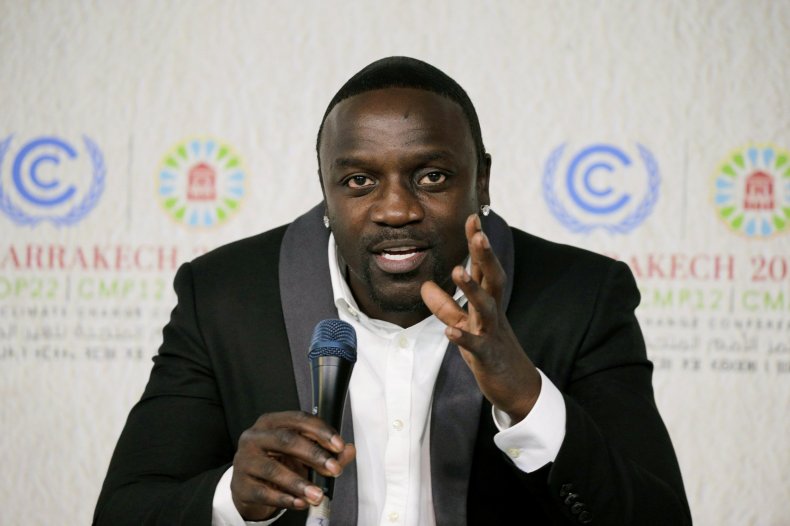 "I think that blockchain and crypto could be the savior for Africa in many ways because it brings the power back to the people and brings the security back into the currency system and also allows the people to utilize it in ways where they can advance themselves and not allow government to do those things that are keeping them down," Akon said during a panel, according to Page Six.
A new cryptocurrency would be a key element to creating Akon Crypto City, a futuristic town being developed on 2,000 acres in Senegal. According to the cryptocurrency site, Akon was gifted the land by the president of Senegal and will have AKoin "at the centre of transactional life."
"Akon Crypto City blends leading Smart City planning designs with a blank canvas for cryptonizing our daily human and business exchanges, towards inventing a radical new way of existence," the site states.
The city would run entirely on AKoin and be within five minutes of an international airport. It would be a "short drive" from Dakar, the capital of Senegal.
If he manages to find any free time, Akon mentioned the possibility of running for the United States presidency in 2020 and said he wants to come up against Kanye West. "I actually really want Kanye to run," he said. "It's gonna be entertaining, it's gonna be something worth watching."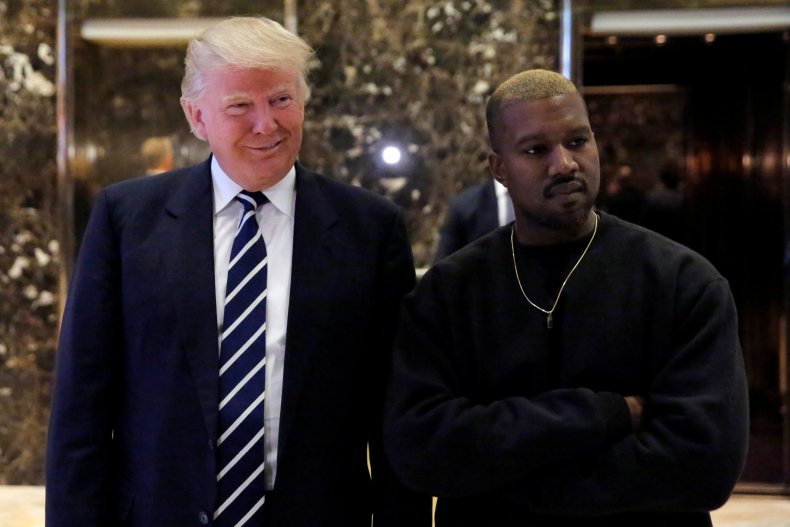 "I'm going to go after Trump and Kanye will get offended because he likes Trump and he's going to go after me. Then I'm going to go after Kanye and then Trump's going to get offended because he likes Kanye and he's going to go after me. And the debate stage will be set where it's all about me. It's perfect, a masterplan."
"I'm going to come in with a team so crazy, man, it's all going down. I'm not holding my tongue. The way I look at it, win or lose, at least I get the movement going, I get the conversation going. Someone has to tell (Trump) to his face, what it really is, no political conversation, no language that we don't understand, like "no motherf***er, you're a liar."
Akon even said he would happily get in the ring with Trump. "I'm not scared of him. I would invite him into the ring. You know what? Matter of fact, let's just go in the ring, Pay-Per-View… you guys can decide whether it's gonna be a boxing match or MMA. Someone's got to defeat the bully."