Akon 'Very Seriously' Considering Taking on Trump in 2020 Presidential Race
For the past decade, Akon has been on a mission to transform his legacy. The onetime purveyor of problematically titled pop anthems—from "Smack That" to "SexyBitch"—is now a social entrepreneur and even a potential presidential candidate.
Already, his four-year-old solar panel initiative, Akon Lighting Africa, has brought electricity to hundreds of communities in 15 countries, including Kenya, Nigeria and Senegal, where the St. Louis, Missouri native spent much of his childhood.
His latest bid for world domination saw him launch Akoin, a cryptocurrency he recently half-jokingly swore wasn't named after him but was a portmanteau of "Africa" and "coin," to an audience at the One Young World Summit 2018 of youth leaders in the Netherlands. The currency will be powered by blockchain technologies running on smartphone apps.
Off the back of that project is the even more ambitious Akoin's Crypto City, which Akoin told Newsweek could one day compare with Dubai, which has become synonymous with wealth and indulgence in a region often snubbed by Western tourists. According to Akon, the president of Senegal gifted the organization a 2,000-acre plot of land in the West African nation, a five-minute drive from the country's international airport that opened in 2017.
Newsweek talked to Akon about his plans for his city and going head-to-head with President Donald Trump in the 2020 presidential election.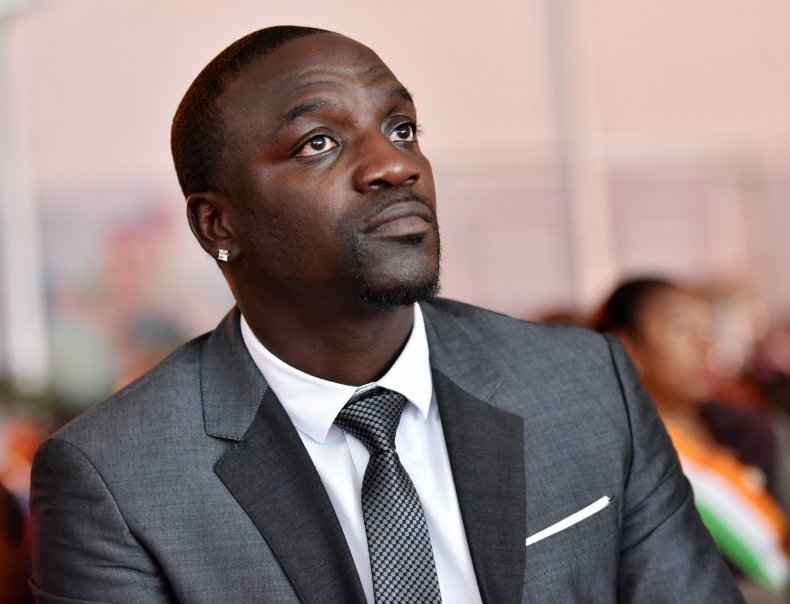 Tell us about your Akoin cryptocurrency and the Akoin Crypto City​.
With the Akoin we are building cities, the first one being in Senegal. We're securing the land and closing out all the legislation papers for the city. We want to make it a free zone, and cryptocurrency-driven as a test market.
If it works, we will scale it out to all the other countries in Africa so all the cities are connected. It's going to be a 50- to 100-year project, most likely. I probably won't even live to see it finished. But for the project in Senegal, we have a 10-year deadline for that city to be built out. We're currently raising all the money for it now; some of it will be through hedge funds outside of Africa, and the majority of it will be through NGOs and investors within Africa itself.
What have you planned so far? Do you have a city plan?
Oh yeah, we have everything planned out.
What's going to be there?
The first one will be an entertainment city for tourists and people outside of Africa to come and visit. My goal is to just encourage and attract people to come to Africa who have never been before, and just to get them excited to come. Africa's biggest issue is that people are afraid to go because they don't know what to expect.
Read more: Akon offered to bring power back to Puerto Rico post-Hurricane Maria but was rejected
Do you envision it being like Dubai?
Exactly! Just like that. Because no one wanted to go to the Middle East until they were like, "Wait a minute, Dubai?! You have this, you have that." So you get excited and want to go to see what it is, and you realize the Middle East is the total opposite from what is portrayed on television.
And that is what I really want to bring to Africa, because there is so much beauty in Africa—it's just amazing. But you would never know because most people don't want to go because they're afraid.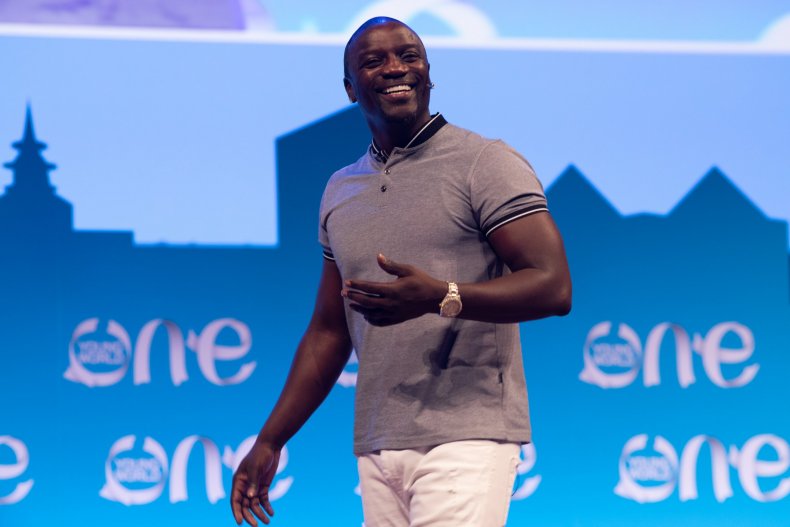 You have a lot of grand plans. Are you going to run for president?
I've been thinking about running for 2020 very seriously. But I didn't want to just do it because I feel like I want to continue doing what I'm doing and hope that builds me enough momentum [for people] to say, "You know what, if you run we'll support you."
As someone who was born in Missouri and lived in Africa, how do you feel in Trump's America, considering his views on immigration and often isolationist rhetoric?
I feel a lot more unsafe. I feel unempowered. Honestly, I feel it's gonna be a fight. I feel like I should be always prepared for the unexpected. I feel very uncomfortable. And I feel a lot of Americans do; even some white Americans feel that way because they're watching backlash of his decisions. It's not what's happening now, because it's clear it's creating a whole bunch of divide today. But I think tomorrow that impact is going to be so much more devastating.
In what way?
In a negative way, because we had gotten to the point where people were actually integrating. After Obama you had blacks, whites, Hispanics, everybody working together. We really came a long way to get people to come together, and look at each other as humans, and work towards a common cause. And now it seems like everything that was done is being undone, with gangs and race groups reemerging. It's just horrible.
You offered to bring power back to Puerto Rico after Hurricane Maria but were rejected. Would you ever offer that sort of help to the government again?
Absolutely. I'm going to continue to offer these kinds of reliefs and emergency packages for people that are going through stuff and just hope they allow us to get to work. It's just a matter of cutting through the politics and doing what you think is right for the people, even if it's for a limited time until they figure it out.
We could have gone in literally the day after the storm and started working, but it's just a matter of them allowing us to be able to share in those contracts. They look at it more like money, while we're looking at it like basic common courtesy. Just give people what they need.