Watch Al Franken Say Goodbye to Minnesota Ahead of Resignation as Most Voters Think He Should Stay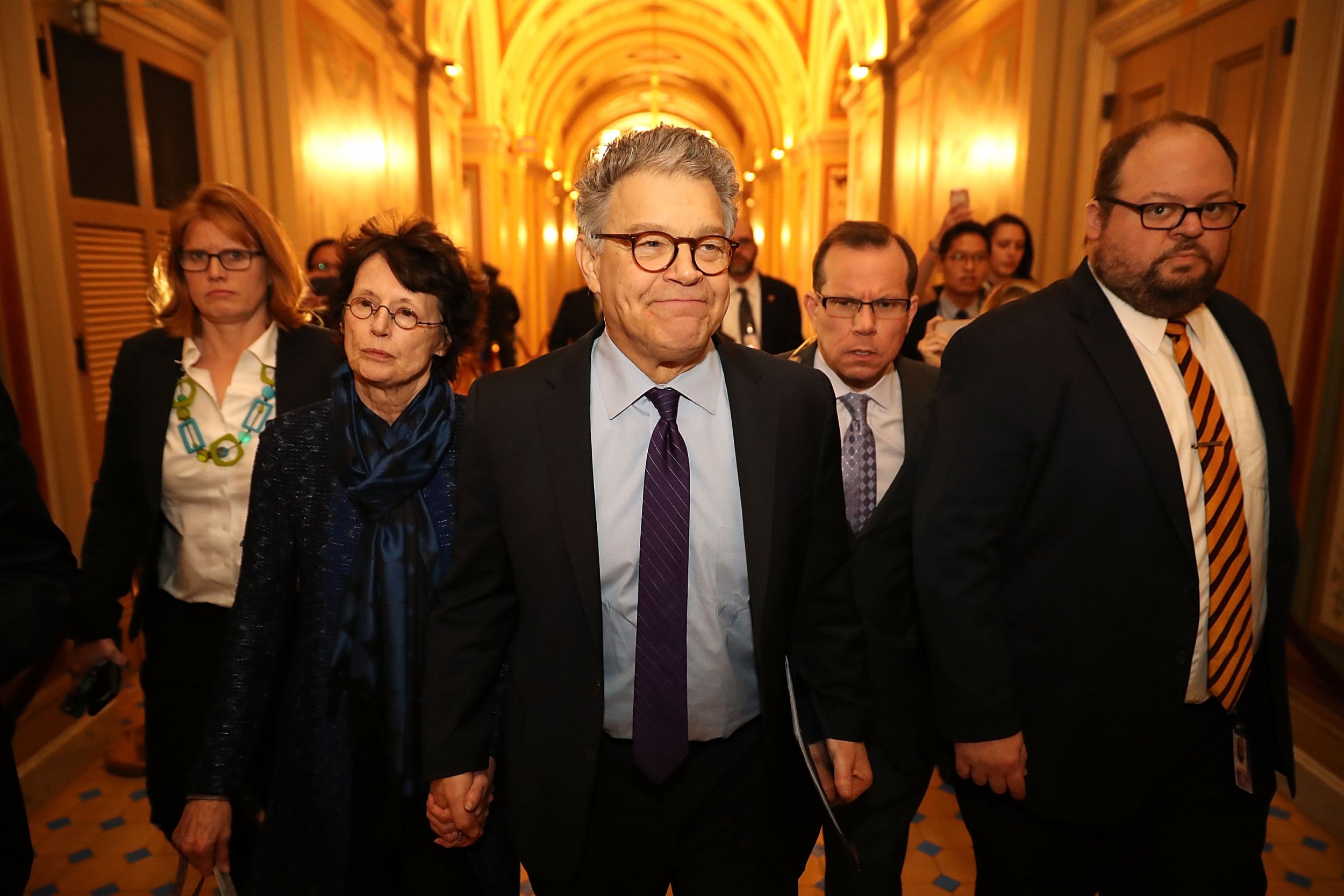 Senator Al Franken gave a heartfelt speech in Minnesota on Thursday evening, in his first appearance since announcing his resignation, despite voters wanting him to stay.
Franken thanked his supporters, staff and family, before emotionally thanking his wife for her loyalty. Throughout his speech, Franken referred again and again to his legislative accomplishments, which was met with overwhelming applause from the audience.
"Serving the people of Minnesota in the U.S. Senate has been the honor of my life. I am here tonight to say thank you," Franklin said in Minneapolis. "I may be leaving the Senate but I'm not giving up my voice."
Earlier this month, the Democratic Senate announced his plans to resign over mounting allegations of sexual misconduct.
A recent Public Polling survey found that a majority of Minnesota voters don't want Franken to resign, with 71% of Democratic voters opposing his departure.
During his speech, many supporters took to social media to share their support for the politician.
"I am a lifelong Democrat but I think the Dems threw you under the bus. Why didn't they investigate? Anyway, thank you for working so hard for all of these years and being a great advocate for women," Dorri Olds wrote in the comments section of the live streamed speech.
"I do wish you didn't have to be the sacrificial lamb in this mess. You have been a source of reason and integrity in your role in the Senate. It is a sad day for Minnesota," wrote Carol Fischer Parker.
Prior to being elected as the U.S. Senator for Minnesota, Franken was a comedian on Saturday Night Live, according to NBC. Around November Franklin was hit with multiple sexual harassment accusations.
Although Franken welcomed the Senate Ethics Committee to investigate the allegations, the damage had already been done. More than two dozen Democratic Senators called for him to resign at the beginning of December, reported NBC.
Watch Franken's speech below: