What Is the Al-Muhajiroun Network That Helped Radicalize London Bridge Attacker Khuram Butt?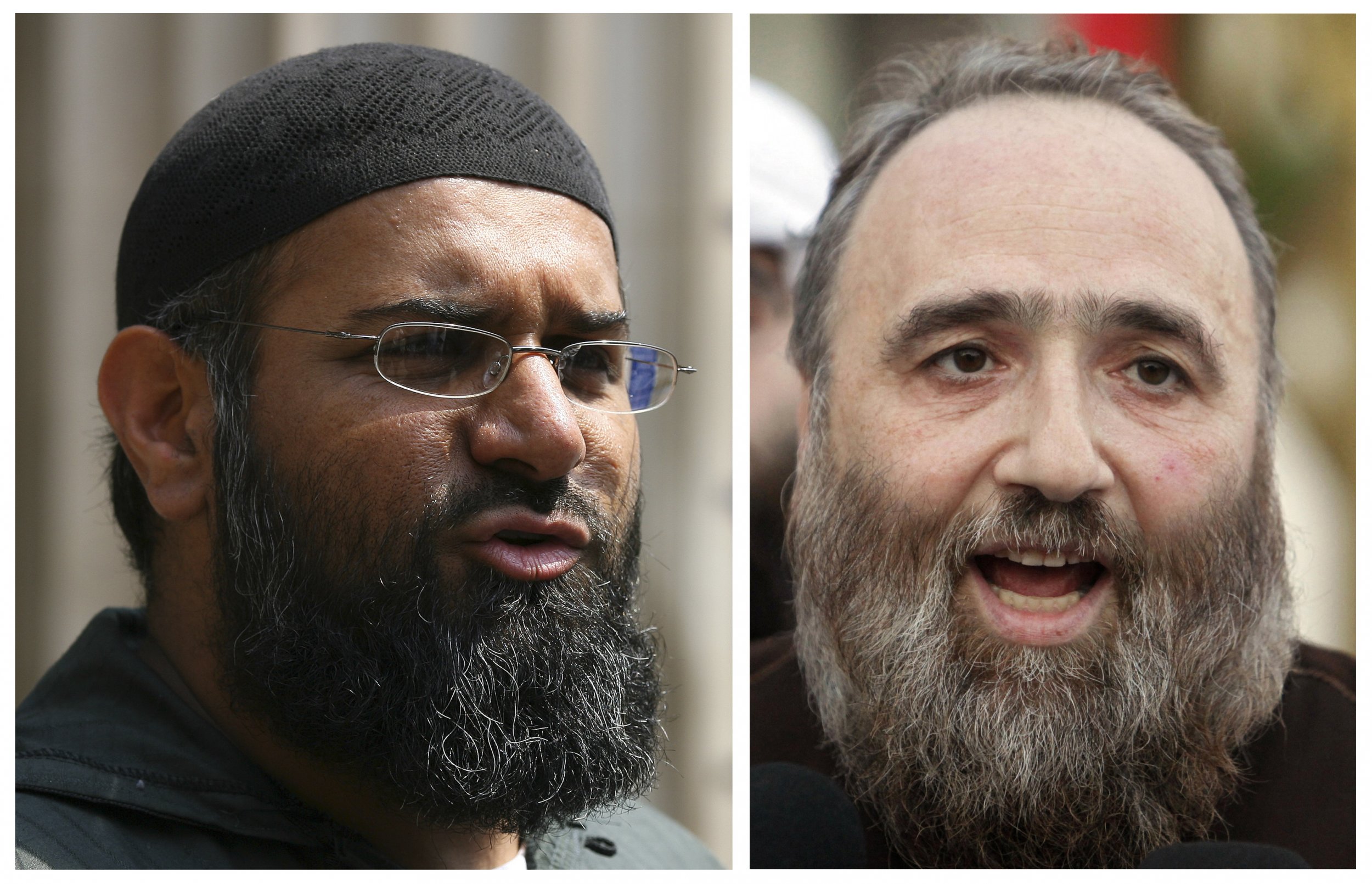 Out of the three men responsible for the London Bridge attack, which killed at least eight people, Khuram Butt was reportedly the ringleader.
Two years earlier, Butt had appeared with senior members of the U.K.-based Islamist group Al-Muhajiroun in a documentary called The Jihadis Next Door, which broadcast on Britain's Channel 4. Alongside fellow Al-Muhajiroun members, Butt prostrated himself before a black flag in prayer. He is not the only individual from the Salafist group—which adheres to an ultraconservative branch of Islam—to vocally back the Islamic State (ISIS) in the U.K. media, or graduate onto acts of murder.
Related: London's ISIS cell in the East End suburb of Barking, where jihadis meet far-right nationalists
The U.K.-based Al-Muhajiroun was established in the late 1990s when Syrian-born Omar Bakri Muhammad split with its forerunner, Hizb ut-Tahrir, a 60-year-old Islamist organization with strong roots in the United Kingdom.
In 2016 Siddhartha Dhar, a British born and bred convert to Islam who had been a leading light in Al-Muhajiroun, appeared as a masked executioner in ISIS propaganda. He had traveled to Syria two years earlier while under investigation for encouraging terrorism.
Dhar had appeared regularly on the U.K.'s morning talk shows and his own YouTube channel calling for Muslims to join ISIS in Iraq and Syria.
Ibrahim Abdullah-Hassan, a friend of Michael Adebolajo, who murdered British soldier Lee Rigby in 2013, was also associated with Al-Muhajiroun. Hassan was jailed in 2014 for encouraging terrorism. He appeared on BBC's Newsnight accusing Britain's domestic intelligence service MI5 of harassing Adebolajo before he carried out the stabbing in London's Woolwich.
The leaders of Al-Muhajiroun, Muhammad, who started the group, and Anjem Choudary, the extremist cleric who was jailed in 2016, are also well-known faces to Britain's intelligence services and on its TV screens.
Mohammed Shafiq, head of Britain's anti-terror Ramadhan Foundation, tells Newsweek he believes there are serious shortcomings in the British authorities' handling of Al-Muhajiroun, which was banned in 2004.
"They banned the organizations, but these people were still out there operating openly, peddling their hatred and division," Shafiq says. "They celebrate terrorism, they celebrate the killing of innocent people—what do they have to do before they get noticed?" he asks.
Shafiq clashed publicly with Choudary and Butt in 2013 after Shafiq condemned the murder of Lee Rigby in a series of interviews. He said he was not surprised one of Choudary's group turned out to be one of the perpetrators behind the recent attacks.
"A lot of terror plots that have been foiled, people that have gone to Syria—Anjem Choudary is in the center of that group. Omar Bakri and Al-Muhajiroun are involved directly or indirectly," he says.
Raffaello Pantucci, director of International Security Studies at the Royal United Services Institute, a London-based security think tank, tells Newsweek Al-Muhajiroun has diminished as a result of increased attention from U.K. authorities and the war in Syria.
"What you're seeing now is a leadership cadre, a lot of whom are now in prison, and a lot of them are dead," Pantucci says. "The framework is still there. It is an organization that has always been specifically amorphous. [This] is not a coherent, card-carrying organization, so it is quite difficult to nail down who is a member and who is not," Pantucci adds.
Al-Muhajiroun's ability to adapt, changing its name repeatedly when its different iterations were proscribed in the 2000s, has helped the group survive. Pantucci adds that its members were also adept at staying on the right side of the law for as long as possible.
"They are very careful about where the line of the law is.... They will make sure they are not inciting racial hatred, violence or murder. They will be very careful about what they say and how they say it, and they will just be very confrontational, very aggressive…but they will be very careful not to overstep the line of the law."