Al-Qaeda Is Coming Back With 'Real' Threat to Air Travel, Including 'Insider Attacks' Involving Miniature Bombs and Drones: U.K. Minister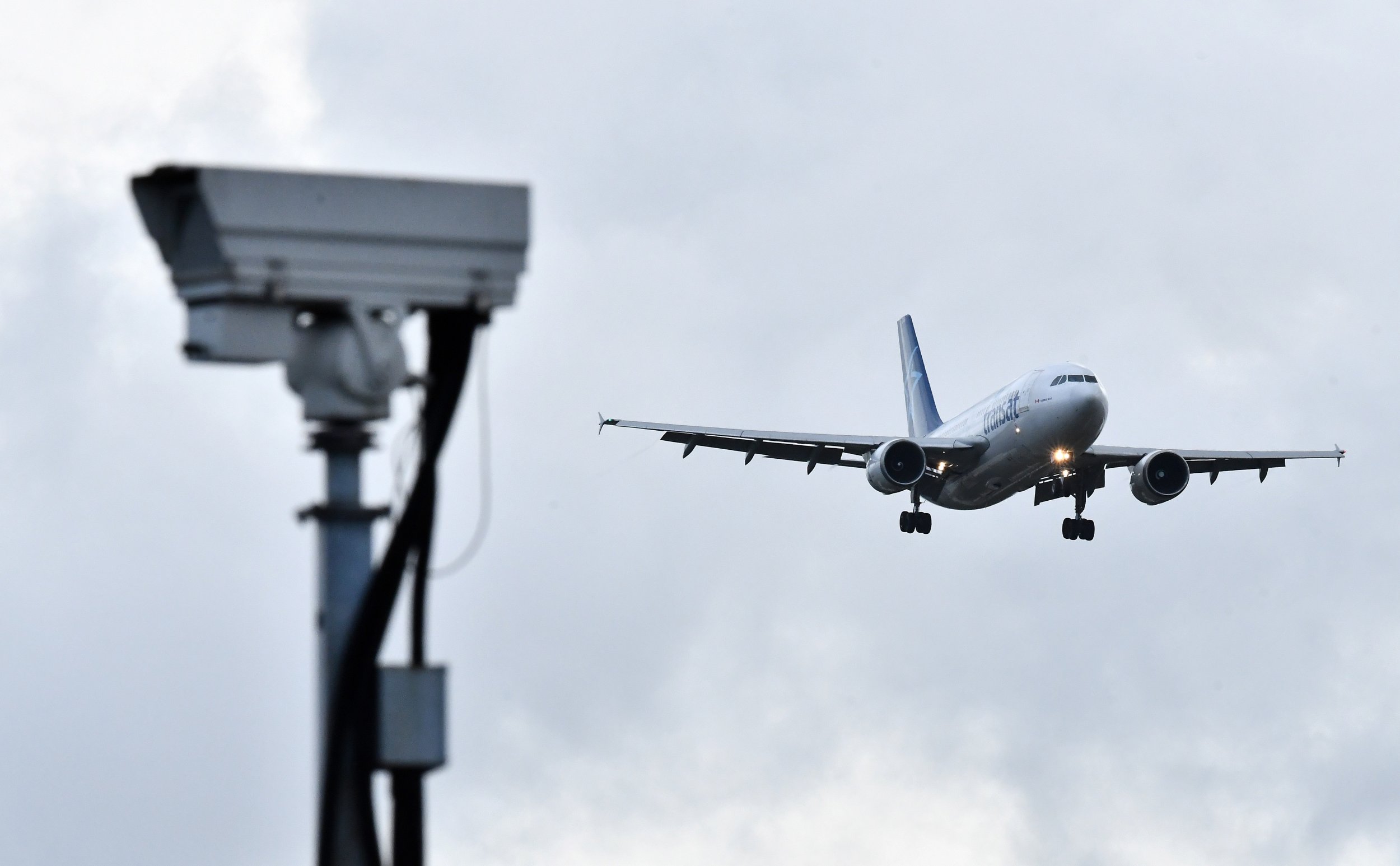 Islamist militant group Al-Qaeda is rebuilding itself and looking to the skies to stage a sequel to what's often been described as the world's deadliest act of terror, the security minister of the U.K. has said.
In an interview with London-based newspaper The Times, U.K. Minister of State for Security and Economic Crime Ben Wallace warned Saturday that he and other ministers have been kept "awake at night" by the thought of a resurgent Al-Qaeda plotting new attacks against airplanes. The group, which infamously orchestrated the 9/11 attacks that killed nearly 3,000 people in the United States in 2001, has reportedly been coming up with new techniques to target civilian airliners, including "insider attacks" involving aviation staff, miniature bombs and drones.
"The aviation threat is real," Wallace told The Times. "Aviation is still a blue riband event for these terrorists. Al-Qaeda are resurgent. They have reorganized. They are pushing more and more plots towards Europe and have become familiar with new methods and still aspire to aviation attacks."
Wallace said that officials have been on particularly high alert since drone sightings forced the suspension of multiple flights at London Gatwick, the U.K.'s second-busiest airport, affecting some 140,000 passengers throughout Wednesday, Thursday and Friday, when authorities downed the device with military technology. No group has claimed responsibility and two suspects were recently released without charge.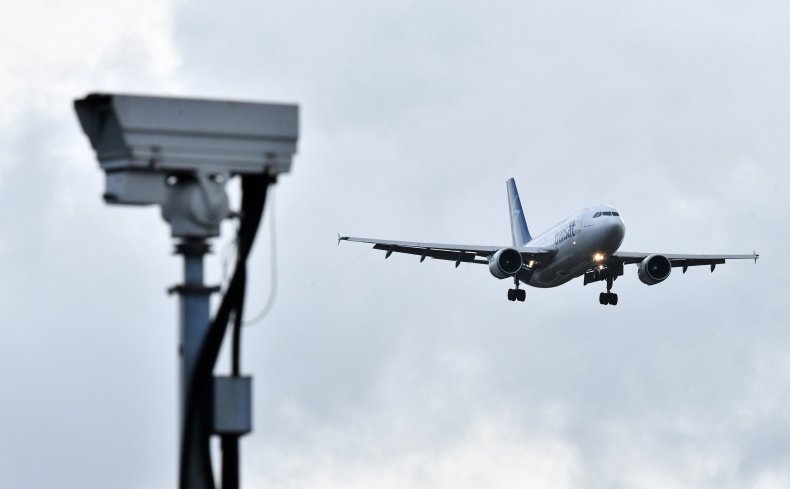 Al-Qaeda was formed in the late 1980s by Osama bin Laden during the Soviet War in Afghanistan, where Moscow unsuccessfully tried to support an allied communist government in Kabul against Sunni Muslim mujahideen backed by the U.S., Saudi Arabia and Pakistan, along with other insurgents. The fall of the Afghan leadership led to a deepening civil war that ultimately saw the Taliban, an ally of Al-Qaeda, take power. Since 9/11 and the subsequent 2001 U.S. invasion that overthrew the Taliban-led government in Afghanistan, Al-Qaeda has launched numerous attacks across the globe.
In recent years, however, the Islamic State militant group (ISIS) has received primary attention by law enforcement in the West due to its massive spread across Iraq and Syria in 2013 and 2014, as well as its capacity to conduct deadly operations abroad, either directly coordinated or inspired by its leadership. ISIS has its roots in the Al-Qaeda-led Sunni Muslim insurgency that gripped Iraq after the U.S. invasion there in 2003, and the group has also targeted air transportation, including the bombing of Metrojet Flight 9268 over Egypt in 2015 and bombings of the Brussels and Ataturk international airports in 2016.
With ISIS having been extensively targeted by a U.S.-led coalition, as well as the governments of Iraq, Syria, Russia and Iran and their allies, Wallace warned that Al-Qaeda "has not gone away—they have reorganized" and that "you're seeing al-Qaeda appear in areas we thought were dormant."
Al-Qaeda is known for its massive global jihadi network, which includes affiliated across Africa, the Middle East and other parts of Asia. Shifting regional priorities have also sometimes led the group to benefit from U.S. interventions beyond just Iraq. Al-Qaeda affiliates stood to gain amid the CIA-backed insurgency that followed a 2011 rebel and jihadi uprising against Syrian President Bashar al-Assad, the NATO-assisted overthrow of Libyan leader Muammar el-Qaddafi that same year and the Pentagon-supported, Saudi-led war against the Zaidi Shiite Muslim group known as Ansar Allah, or the Houthis, since 2015 in Yemen.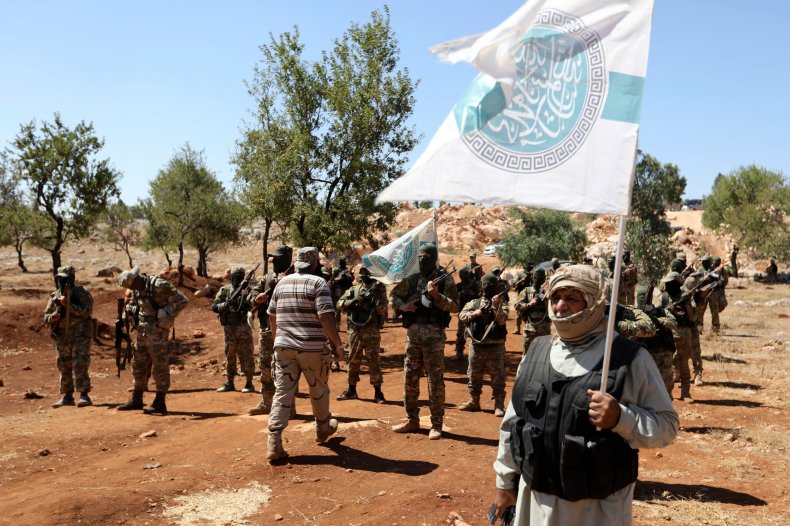 The U.K. has also been largely supportive of these U.S. actions, but has increasingly paid attention to the threat posed by Al-Qaeda. On the 17th anniversary of 9/11 in September, the group released a 30-minute audio lecture by its chief Ayman al-Zawahiri, who discussed "how do we face America?" and other allied "crusader" states accused of waging war against Muslims. Wallace pointed to a recent failed attempt to bomb an Etihad Airways flight in Australia as evidence that militants were still looking to target aviation.
"In 2019 we should be alert to Al-Qaeda. They are re-energizing some previous links and support and their ambition towards aviation is real. We saw in Australia that terrorists do what works and they don't give up," Wallace told The Times.
It's not just Zawahiri, either. Wallace said that new leaders had "stepped up" over the years and were now "taking more decisions" into their own hands.