Gatwick Drone Attack: Local Couple Released Without Charge After Airport Chaos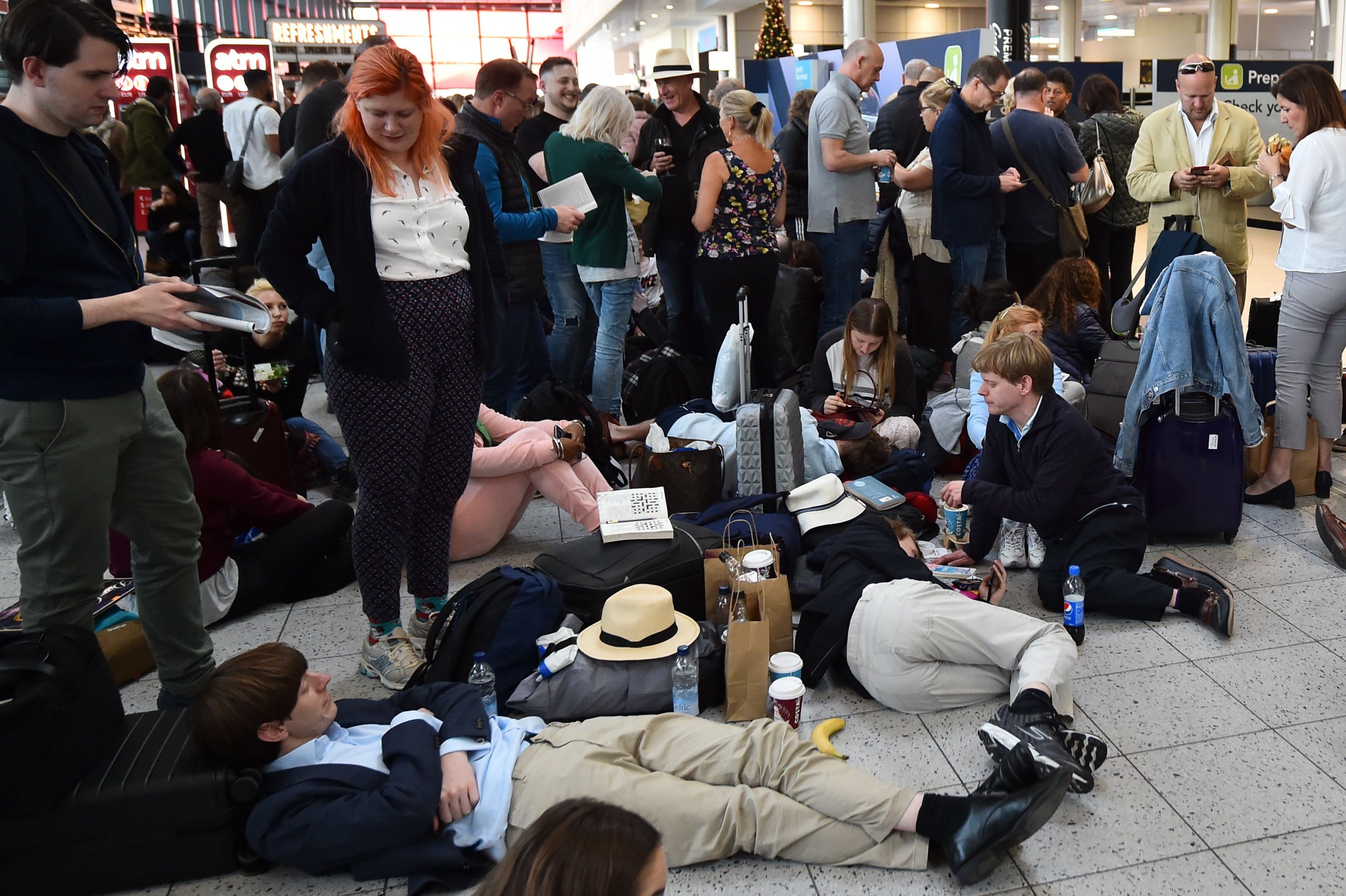 Local police have released a man, 47, and a woman, 54, who were arrested over the recent drone attack that saw a U.K. airport suspend flights multiple times over three days.
Planes were grounded at London Gatwick, the U.K.'s second busiest airport, for part of Wednesday, all of Thursday and some of Friday after repeated drone sightings.
Passengers were delayed, stuck on grounded planes and diverted during an ordeal that scuppered the Christmas plans of thousands. Some 140,000 passengers were affected during by the disruption.
The chaos finally ended after unidentified military technology was released. According to the BBC, that technology is thought to be the Israeli-developed Drone Dome system, which can block communications between a drone and its controller.
The pair from Crawley was released without charge Sunday morning following their arrest Friday night, police stated.
"Both people have fully cooperated with our inquiries and I am satisfied that they are no longer suspects in the drone incidents at Gatwick," said Sussex Police Detective Chief Superintendent Jason Tingley in a statement. "Our inquiry continues at a pace to locate those responsible for the drone incursions, and we continue to actively follow lines of investigation."
Although police have not confirmed the identity of the former suspects, U.K. newspaper The Telegraph named the couple as window fitter Paul Gait and his wife Elaine Kirk, who live near the airport's perimeter.
Friends and colleagues rushed to defend the pair. Gait's boss said he was working throughout a much of the chaos, The Telegraph stated. Although Gait is thought to fly drones as a hobby, friends of Kirk said she had "no interest" in the devices.
"He is a reliable family man who has been with me for 17 years and has never given me any problems at all," said John Allard, Gait's boss. "He may have picked up the interest in model flying from me because I've been doing it for 40 years."
"I think someone had a bone to pick with him and has tried to get him in trouble because they know he's flown drones. I was with him every morning this week," added Gemma Allard, Gait's former partner.
No group has claimed the attack, but U.K. publications have speculated environmental activists or terrorists and could be behind the incident.