Alabama Finishes Building Nitrogen Gas Execution System
Alabama has finished constructing its "system" to use nitrogen gas for executions.
In a court filing earlier this week, the Alabama Department of Corrections indicated that it is waiting to make sure the nitrogen hypoxia system is ready before writing procedures for how it will be used, the Associated Press reported.
"The ADOC has completed the initial physical build on the nitrogen hypoxia system," a lawyer for the state attorney general's office wrote in the August 2 filing. "A safety expert has made a site visit to evaluate the system. As a result of the visit, the ADOC is considering additional health and safety measures."
Nitrogen hypoxia is authorized for use in executions under Alabama law, but has never been used. The ADOC has been contacted for comment on how the system would work.
A spokesman previously said the nitrogen hypoxia execution protocol was still under development and declined to share details, citing "potential security concerns."
Details about the state's plans for constructing the system were disclosed in a lawsuit filed by a death row inmate seeking to have a spiritual adviser present at his execution.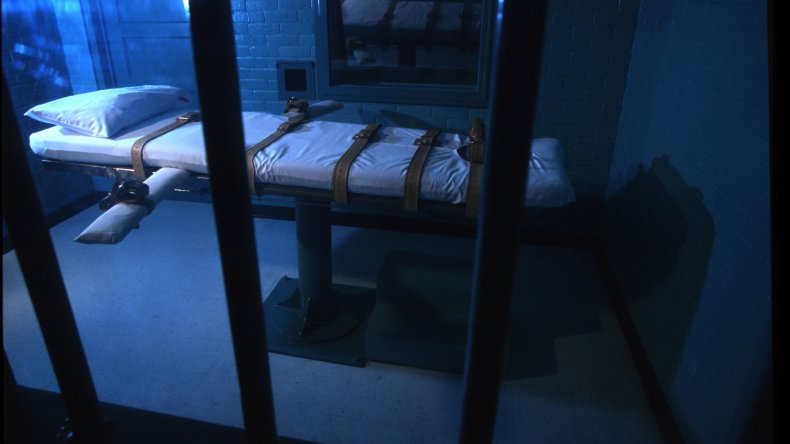 Alabama law requires executions be carried out by lethal injections unless an inmate opts for the electric chair. But some states have looked for alternative methods to put inmates to death, such as firing squads and gas, as lethal injection drugs have become harder to obtain in recent years.
In 2019, Alabama—along with Oklahoma and Mississippi—passed legislation authorizing the use of nitrogen gas to execute prisoners, with proponents arguing that it offered a more humane method of executing inmates.
But critics have likened it to human experimentation, with no state having used the method before or developed a protocol for its use.
"In a very real sense, execution by nitrogen hypoxia is experimental," Robert Dunham, executive director of the Death Penalty Information Center, previously told Newsweek.
"It has never been done before and no one has any idea whether it is going to work the way its proponents say it will. And there is no way to test it because it is completely unethical to experimentally kill someone against their will."
He added: "If nitrogen hypoxia works as its proponents suggest, it may be a legitimate alternative to lethal injection. If it doesn't, it will be just another method of execution that—like the electric chair and lethal injection—was promoted as being quick, effective and painless but isn't."
Nathaniel Woods was the last inmate executed by the state, in March last year. The state currently has 168 people on death row.