Alabama Gov. Signs Law Banning Transgender Athletes as Other Governors Veto Bills
Republican Alabama Governor Kay Ivey signed a bill Friday that will ban transgender athletes from competing in public school sports under the team matching their gender identities. Meanwhile, other states have begun meeting opposition from Democratic governors and legislators.
Alabama's House Bill 391 forbids any public K-12 schools from allowing a "biological female" from participating on a male team "if there is a female team in a sport." The same applies to "biological males" competing on female teams.
The bill allows for trans students to play on co-ed teams, but doesn't mention where transgender students will compete if there's not a team matching the gender they were assigned at birth.
The bill, and others like it introduced in numerous states, claims that people assigned a male gender at birth have physical and competitive advantages over cisgender women. This claim remains under dispute since transgender sports and exercise science are a relatively new field of study.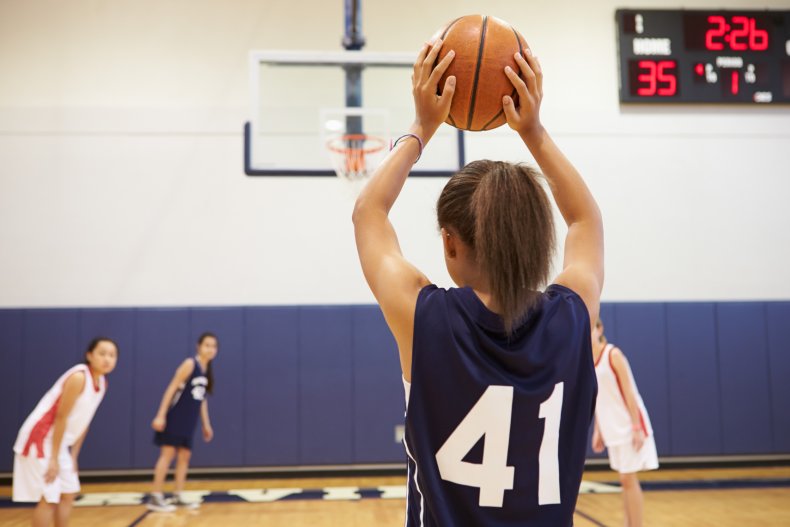 Regardless, 31 states have introduced bills banning transgender athletes from participating on sports teams consistent with their gender identities. Tennessee and Mississippi are among the states that have passed similar laws, and similar GOP-sponsored bills in other states have begun meeting with opposition.
Missouri legislators agreed to table a similar bill this week after Democrats highlighted how such legislature could increase feelings of discrimination and suicidal ideation among transgender youth, according to the St. Louis Dispatch.
In a press conference this week, Democratic Louisiana Governor John Bel Edwards pledged to veto similar legislation. He worried about the law's impact on the transgender community and its potential to bring an "adverse impact to the state."
New Orleans is slated to host the NCAA's Final Four basketball tournament in 2022. On April 12, the NCAA said it wouldn't hold events in states that aren't "safe, healthy and free of discrimination."
On Thursday, Democratic Kansas Governor Laura Kelly and Republican North Dakota Governor Doug Burgum also vetoed similar bills. Those state's legislatures failed to override the vetoes.
Republican South Dakota Governor Kristi Noem also vetoed a similar bill in her state near mid-March, worried that such a ban wouldn't hold up in court.
However, she later issued two executive orders requiring the state's Department of Education and Board of Regents to prohibit participation in girls' and women's sports within public schools, colleges and universities to those who could prove their assigned sex at birth.
Two dozen state legislators sponsoring similar legislation were mostly unable to cite past problems created by transgender athletes participating in youth sports, the Associated Press reported in March.