Transgender Athletes Are Banned from Sports in These States
Two dozen U.S. states could ban transgender women and girls from competing in women's sports, with lawmakers considering following the example set by Idaho.
In March last year, the Gem State became the first to pass a law preventing transgender women from participating in women's sports, only for a federal judge to suspend the ban in August. While the law is not being forced as the case remains pending, that hasn't stopped other states to put forward similar bills.
On Thursday, Tennessee joined Idaho in banning trans women from competing on teams according to their gender identity only two months after President Joe Biden signed an executive order on his first day of office banning discrimination based on gender identity in school sports and elsewhere.
From July 1, the Mississippi Fairness Act will require athletes at public schools and universities to compete according to their sex assigned at birth, as opposed to the one they identify with.
Like the bill introduced in Idaho last year, the Mississippi Fairness Act can still be challenged in court.
"I proudly signed the Mississippi Fairness Act to ensure young girls are not forced to compete against biological males," Mississippi Gov. Tate Reeves tweeted after signing the bill.
Those in favor of preventing transgender women from competing in women sports regularly cite the desire to ensure competitive balance as the cornerstone of their argument, suggesting the male hormones that develop through puberty would give transgender women an unfair advantage because of the strength they confer.
While research on the topic remains limited, a study published in 2015 by researcher and medial physicist Joanna Harper found transgender distance runners were no more competitive as women than as men.
However, in an opinion piece written for the Chicago Tribune, Harper also noted that her research was limited only to distance runners and that transgender women athletes in other sports could retain an advantage if they underwent hormone therapy—which suppresses testosterone—after puberty.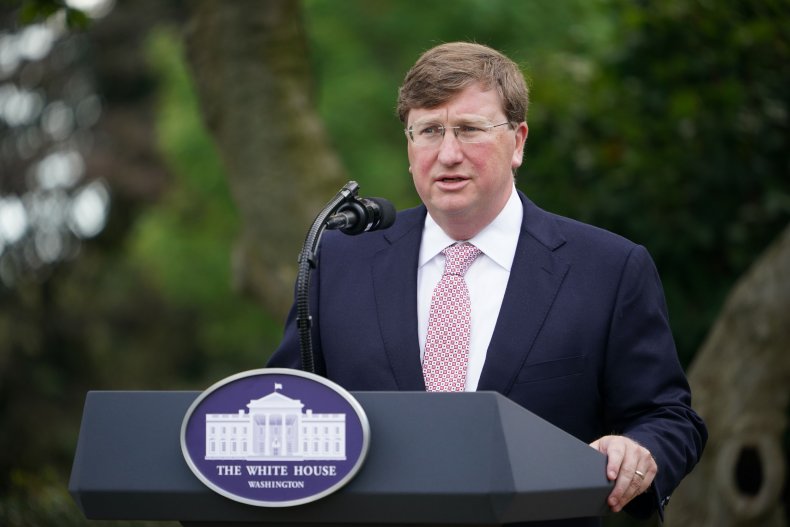 According to the American Civil Liberties Union, 25 states have introduced bills along the lines of those signed by the governors of Idaho and Mississippi.
Bills in Alabama, Montana and Tennessee have already passed one chamber and are being debated in the other, while the South Dakota Senate passed the Women's Fairness in Sports bill with a 20-15 vote in favor.
Earlier this week, South Dakota Gov. Kristi Noem tweeted she intended to sign the bill, which was aimed at "defending women's sports."
Elsewhere, The New York Times reported that lawmakers in Arkansas and Missouri are considering similar bills and constitutional amendments.
Meanwhile, Republicans representatives in Florida and Utah have introduced bills seeking to ban transgender women to compete in women's sports.
Rep. Mike Lee of Utah last month introduced the Protection of Women and Girls in Sports Act of 2021 bill "to provide that for purposes of determining compliance with title IX of the Education Amendments of 1972 in athletics, sex shall be recognized based solely on a person's reproductive biology and genetics at birth."
A month earlier, Rep. Greg Steube of Florida introduced a similar bill, which would make it illegal for sports programs that receive federal funds "to permit a person whose sex is male to participate in an athletic program or activity that is designated for women or girls."
Title IX of the Education Amendments of 1972 prohibits sex-based discrimination in any school or education program that receives federal funds.
During President Donald Trump's term, the U.S. Department of Education ruled Connecticut's high school system violated Title IX, a decision which was reversed by the Biden administration in February.
One of 16 states along with the District of Columbia to allow transgender girls and women to compete in women's sports, Connecticut has been sued by three athletes who claim its policy is in breach of Title IX.
Earlier this week, Sports Illustrated reported 545 student-athletes from at least 80 universities have urged the NCAA to no longer hold championship events in states that ban transgender athletes.
"You have been silent in the face of hateful legislation in states that are slated to host championships, even though those states are close to passing anti-transgender legislation," the letter read.