Mississippi's New Transathlete Ban Will Prevent Investigations of Schools That Enforce It
Mississippi Governor Tate Reeves signed the first state bill in the U.S. this year to ban transgender athletes from female sports teams on Thursday.
The legislation calls on K-12 schools, as well as colleges and universities, in the state to designate all sports teams for men and boys, women and girls or "coed," stating that "athletic teams or sports designated for 'females,' 'women' or 'girls' shall not be open to students of the male sex."
Senate Bill 2536 will effectively prohibit transgender students who identify as women from competing on sports teams designated for that gender.
Schools that enforce the ban will also be protected under the new legislation, which protects any educational institution from being investigated by any "government entity, any licensing or accrediting organization, or any athletic association or organization."
The bill is expected to become law July 1, although a legal challenge is possible.
More than 20 states are proposing restrictions on athletics and healthcare for transgender minors this year after President Joe Biden signed an executive order on his first day of office banning discrimination based on gender identity in school sports and elsewhere.
Last year, Idaho enacted a similar law that has been blocked by a federal court.
Reeves has stated that he has three daughters who play sports and argued that the bill would "protect young girls from being forced to compete with biological males for athletic opportunities."
"It's crazy we have to address it, but the Biden E.O. forced the issue," Reeves tweeted on March 4. "Adults? That's on them. But the push for kids to adopt transgenderism is just wrong."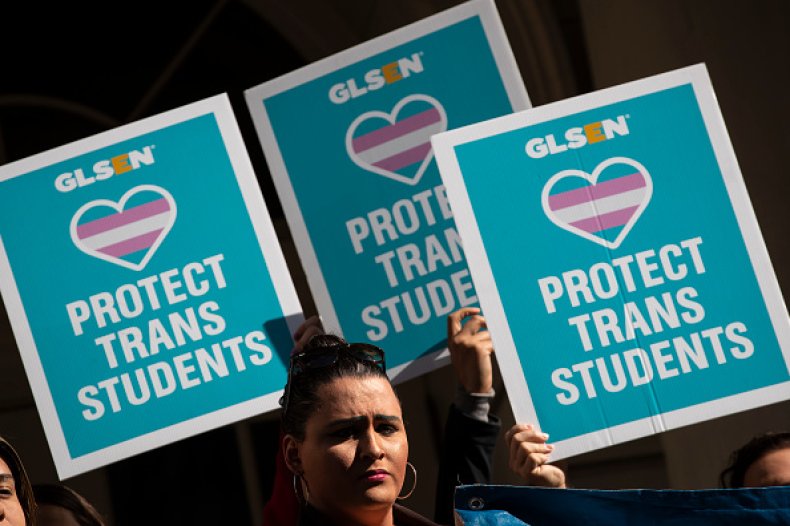 The Mississippi Senate passed the legislation last month and the House passed it last week, although Republican lawmakers pushing the bill did not provide any evidence that there are any transgender athletes competing in Mississippi schools or universities.
Those advocating for the ban argue that transgender girls are biologically faster, stronger and bigger than those born female and say that those factors would give them an athletic advantage.
Opponents of the bill say it is a violation of both court precedents and Title IX, a federal civil rights law which prohibits sex discrimination in education programs or activities that receive federal financial assistance.
"This is the first piece of anti-LGBTQ legislation to be signed into law across the country in 2021," the Human Rights Campaign, the nation's largest LGBTQ advocacy group, tweeted on Thursday. "Trans kids deserve better."
According to the organization, there are currently 82 anti-LGBTQ bills targeting transgender individuals and about half of those ban transgender athletes from participating in sports.
Human Rights Campaign Mississippi State Director Rob Hill said the bill only "further discriminates against transgender kids who are simply trying to navigate their adolescence.
"Every kid deserves the opportunity to learn the values of participation, team work, and work ethic that come with youth sports. Governor Reeves knows this is not a problem in Mississippi and yet he insists on enthusiastically signing this bill to sow fear and division," Hill said in a statement. "By making this harmful bill the law in Mississippi, Governor Reeves is openly welcoming discrimination and putting the lives of transgender kids in danger."
Newsweek reached out to the Mississippi High School Activities Association and the Midsouth Association of Independent Schools for comment but did not hear back before publication.