Alabama Police Captain Put on Leave After Threatening to Shoot Biden Supporters
Scott Walden—a police captain in the town of Flomaton, Alabama—has been placed on administrative leave and is under investigation after making an inflammatory social media post.
In the post, Walden said that people who voted for Democratic presidential nominee Joe Biden need "a bullet in their skull for treason."
Walden commented on a Facebook post in which another user wrote, "The idiots who voted for Biden hated Trump enough to throw the country away. Thank the lying liberals and democrats news media." In response, Walden wrote, "they need to line up ev1 of them and put a bullet in their skull for treason."
Roughly 6,000 voters in Escambia County, the area containing Flomaton, voted for Biden, according to The New York Times. Overall, 834,968 Alabama voters supported Biden and 1,430,540 supported Trump. Trump won the state, gaining 62.3 percent of all votes compared to Biden's 36.3 percent.
After Walden's comment began circulating on social media, he accused social media users of "jumping on the 'gonna get them fired' train," and defended his comment by stating that he was referring to literal traitors of the U.S. and not "liberal Democrats.
"#1 I don't care who you vote for," Walden wrote. "#2 the comment was about treason and what should happen to the ones who are charged for committing treason."
It's unclear who exactly Walden thinks would be charged with treason in this scenario and who he thinks would do the shooting, a government agent or a vigilante outside the government.
While treason is a federal crime punishable by death, only three U.S. states actually commit executions by firing squad, according to the Death Penalty Information Center: Mississippi, Oklahoma and Utah. The last firing squad execution took place in Utah in 2010, according to CNN.
In a November 5 press release, Flomaton Chief of Police Charles Thompson said that copies of Walden's comments had been collected and an internal investigation is underway. Thompson said the investigation could result in Walden's termination.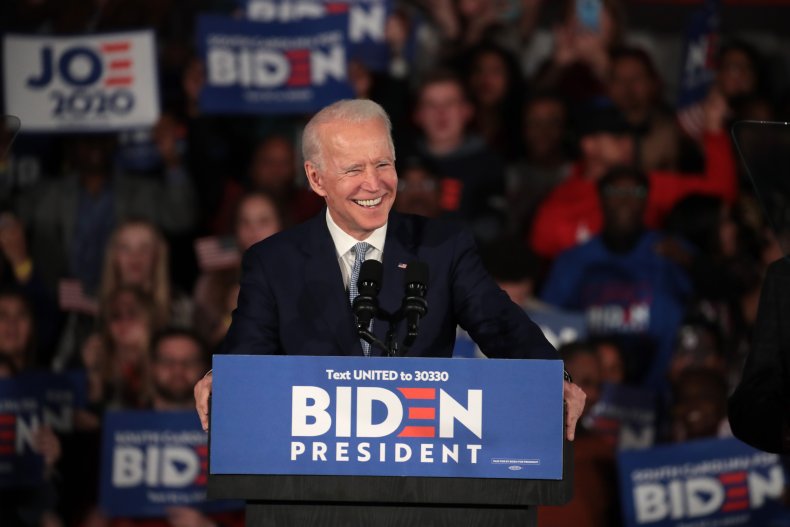 In a similar case, a Colorado police officer named Jason Taft with the Platteville Police Department was put on leave after stating on social media that he would like to "beat the hell" out of Democrats and Black Lives Matter protesters.
"Democrats you were scared of Trump now's the true time to be afaird," Taft wrote in his posts. "I'm ready to leave my job just so I can hurt these people that act like they know what real life is about.... They have no clue of the true rath thats coming," he continued, misspelling the word "wrath."
His Facebook post remains active as of the evening of November 5.
Newsweek contacted the Flomaton, Alabama Police Department for comment.