As Alabama Reopens, Its Hospitals Are Running Out of ICU Beds
At a Thursday press conference, Steven Reed, the mayor of Montgomery, Alabama, said his city's hospitals have run out of beds in their Intensive Care Units, where coronavirus patients are normally treated.
The lack of beds is partly caused by patients driving in from rural areas that lack hospitals.
"Many people in Montgomery hospitals are not from Montgomery," Reed said. "They're suffering because they don't have the rural health care system in place that they need."
Montgomery city health officials are instructing sick people to try and gain admittance into the hospitals of Birmingham, the state's largest city, more than 100 miles north.
Reed's comments come just as the state experienced its second-highest ever day of newly confirmed COVID-19 cases on May 21. "A third of the state's total overall cases have occurred just in the last two weeks," according to WBHM reporter Janae Pierre. Also this week, two of the state's largest high schools held graduation ceremonies at a baseball stadium.
At the press conference, Reed advised city residents to continue wearing face masks in public and to continue observing social distancing habits despite the reopening. He also suggested that he may implement municipal restrictions to slow the epidemic if case numbers continue to increase.
"We don't want to lose anyone—any life—because we don't have the resources to treat them in this community," Reed said.
Newsweek reached out to Reed's office for further information. This story will be updated with any response.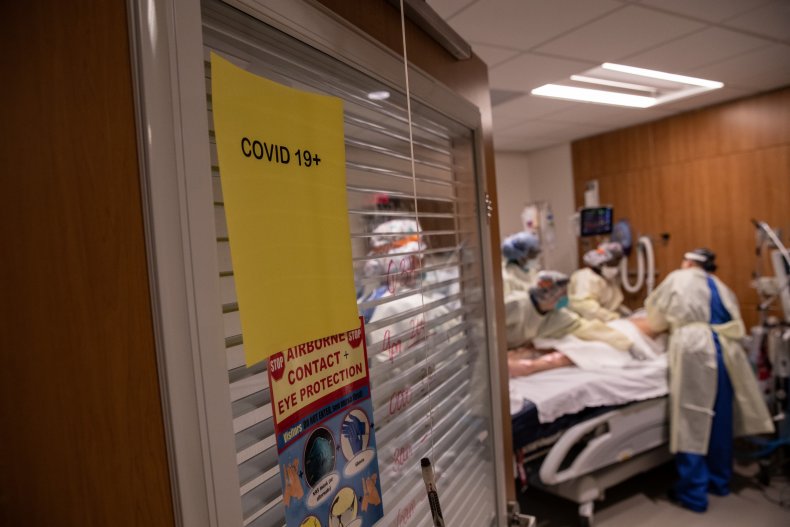 The state's gradual reopening has progressed in the two weeks following the April 30 expiration of Governor Kay Ivey's April 4 stay-at-home order.
On April 28, Ivey unveiled the "Proceeding With Caution" plan for reopening the state. It encouraged residents to stay at home from April 30 to May 15, and allowed some previously shuttered "non-essential businesses" to resume operations in compliance with additional sanitation and physical distancing measures.
So far, the state has reopened its beaches, casinos, bingo halls, museums, zoos and amusement parks. though gatherings of 10 or more people remain prohibited. Restaurants are still forbidden from hosting dine-in services and all hair and nail salons, night clubs, theaters, bowling alleys and fitness centers have remained closed.
On Thursday May 21, Alabama experienced its second-highest day of newly confirmed coronavirus cases at 420. The first highest day was on May 7 with 514 new cases.
While the high number is likely due to increased testing, as of May 22, the state had a total of 13,103 confirmed coronavirus cases and 539 related deaths, ranking it as 24th U.S. state with the highest number of cases overall.
The graphics below, provided by Statista, illustrates the distribution of COVID-19 cases in the U.S. and the states with the most COVID-19 cases as of May 22 at 6 a.m.
Correction: A previous version of this story misstated the population and cardinal direction of Birmingham.