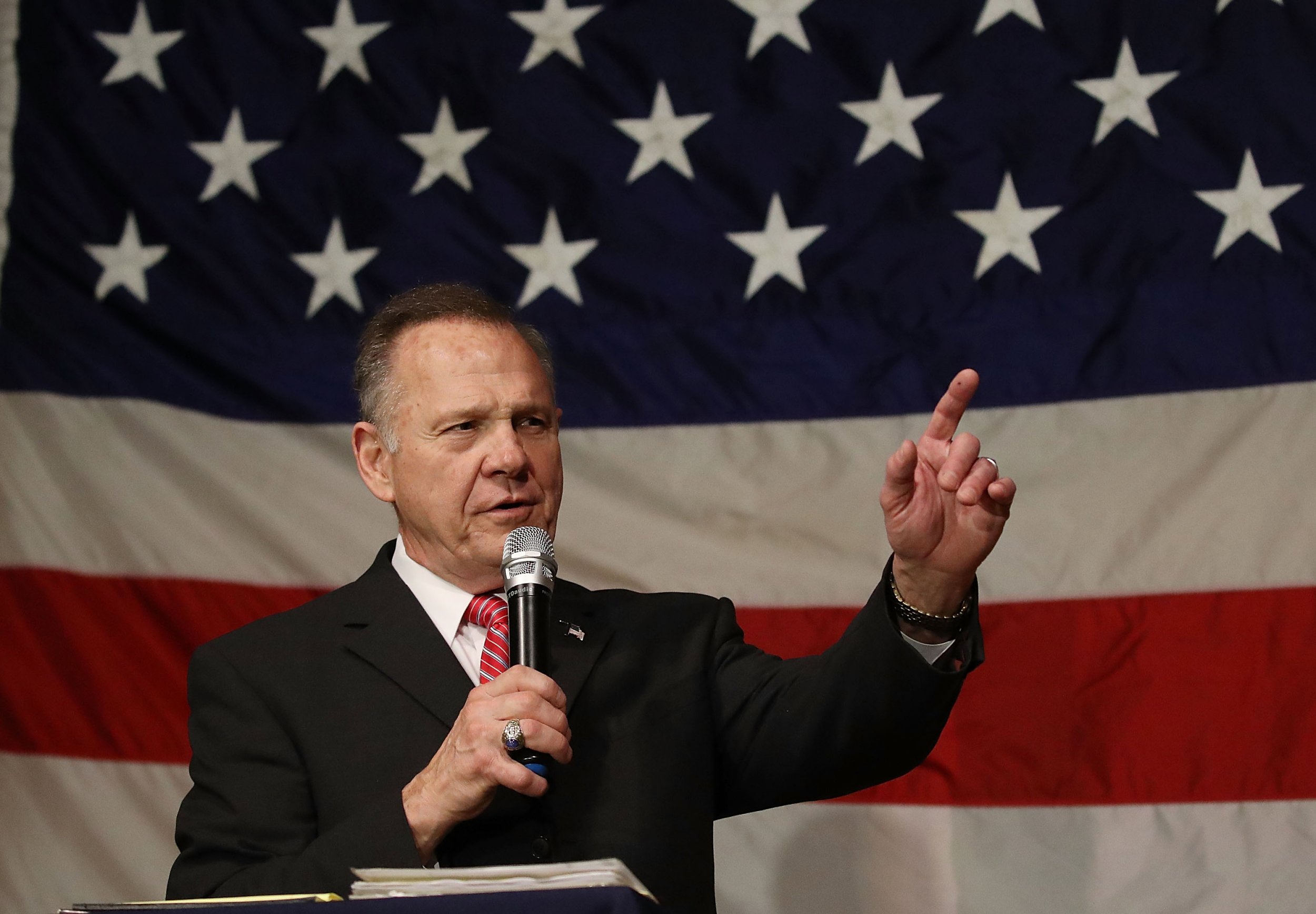 On Tuesday, Alabama voters will choose between embattled GOP candidate Roy Moore or Democrat hopeful Doug Jones to represent their state in the Senate. While some polls have shown Moore leading by a scant margin, experts recommend taking the results with a grain of salt.
Polls gathered by RealClearPolitics Tuesday show conflicting spreads for each candidate. Fox News, for example, revealed a 10-point advantage for Jones, whereas CBS News/YouGov indicated that Moore is beating the Democrat by 6 points. On average, Moore led the polls by 48.1 percent, compared with 45.9 percent for Jones—just a 2.2-point lead for the Republican.
FiveThirtyEight's Nate Silver warns about how results should be interpreted, underscoring that a majority of polls have used "automated scripts" to measure voters' preferences in Alabama. These surveys, also known as "robopolls" show Jones trailing Moore, but they make "more assumptions when modeling turnout," have fewer response rates and run into problems with voters who might be shy or embarrassed to disclose their true preference, Silver says. By law, robopolls can't call voters via cellphones, he notes.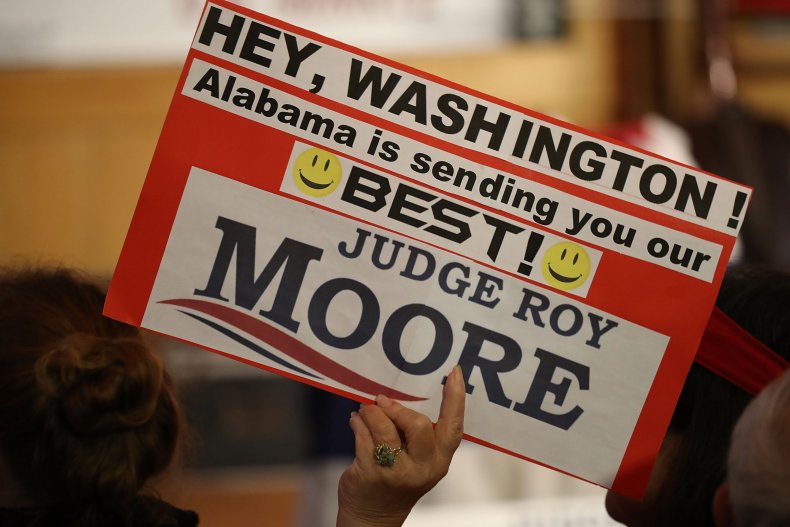 For example, Trafalgar Group, JMC Analytics and Polling, Gravis Marketing, and Strategy Research use automated surveys, Silver says. Some of these surveys are included in the Real Clear Politics roster.
Unlike automated polls, traditional or live-caller surveys, like those of Fox News or the National Republican Senatorial Committee, that have shown an advantage for Jones—or even a tie, in the case of Monmouth University's poll—do not weight in their results based on party affiliation because it is a "fluid characteristic."
These surveys also allow voters to "speak for themselves" and "do not impose many assumptions on their data," yet they also experience low response rates and could potentially "introduce demographic biases," Silver writes.
Online polls like SurveyMonkey show different results, including a 9-point lead for Jones and a 10-point advantage for Moore. SurveyMonkey even recognizes that its data collection does not "lend to an easy prediction of a winner," but it may forecast a change in a voter's preferences "and the chance that many conflicted Republicans may skip the election or choose to write in a third name."
Alabama's Senate race has garnered particular attention because of the sexual misconduct allegations surrounding Moore. In addition, the Republican once said that Muslims and women should not hold office and recently suggested that the United States was "great" during slavery. Despite the Moore scandal, the beleaguered candidate has recently received the support of President Donald Trump and the Republican National Committee, which initially withdrew its endorsement last November.
The special election promises to be an uphill battle for Jones because Republicans rarely lose in the Yellowhammer State. Nevertheless, this has become Alabama's "most unpredictable, volatile, and off-the-rails Senate race in memory," according to The New York Times.