Alan Dershowitz Says Michael Avenatti's Predictions Aren't Accurate Because Donald Trump Hasn't Resigned Yet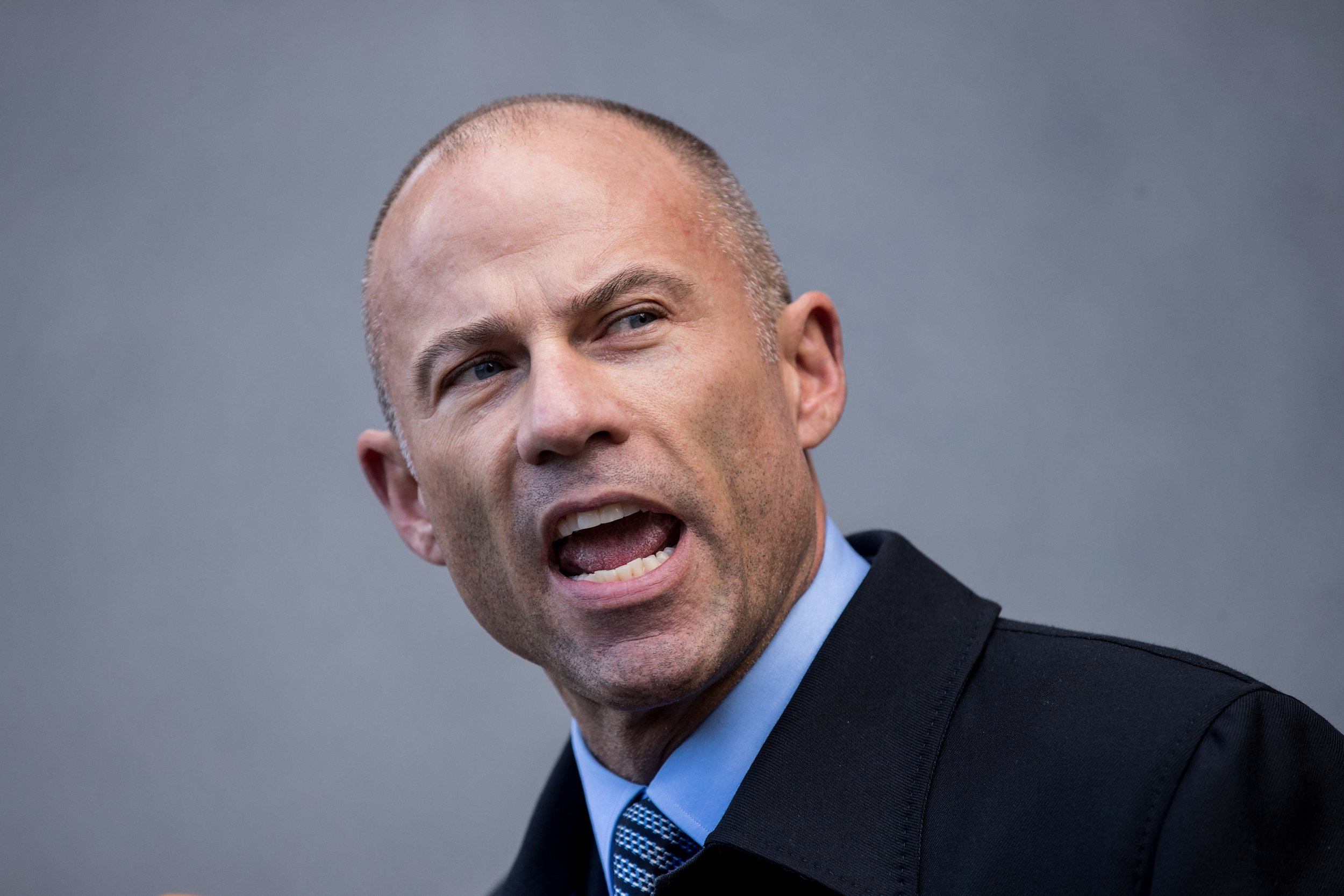 Harvard professor Alan Dershowitz accused Stormy Daniels lawyer Michael Avenatti of spewing false predictions, particularly because President Donald Trump has not resigned after Avenatti said he "guarantee[s] it."
Related: Michael Avenatti says he'd 'absolutely' beat Donald Trump in 2020 election and 'be his worst nightmare'
"He accused me of making false predictions whereas all of his predictions are correct. His major prediction in May was that President Trump would resign—we're waiting to see that happen," Dershowitz said Monday on Fox News's Tucker Carlson Tonight show.
Dershowitz, who has long engaged in a war of words with Avenatti, including in a recent appearance on ABC's This Week show, told Carlson to invite Avenatti on to his show if Trump does not step down.
"Confront him with that prediction. He not only made a prediction—he said, 'I guarantee you, guarantee you that President Trump will resign' after hearing what Rudy Giuliani said and what Avenatti said," Dershowitz said. "It's total nonsense."
Avenatti made the claim on MSNBC in May after Trump's attorney Rudy Giuliani said the president repaid his longtime lawyer Michael Cohen for hush money to adult film star Daniels, but later clarified that Cohen had an arrangement with Trump to cover expenses and that the president was not aware the money was paid to her. Avenatti represents Daniels, an adult film star whose real name is Stephanie Clifford, in her lawsuit against Trump over the nondisclosure agreement to keep silent about their alleged affair.
Daniels's lawyer claimed that Trump's legal team was "making this up as they go along" and that he would "get to the bottom of this no matter how long it takes."
"And this is not going to end well. I said it a few weeks ago, I said it last week, I'm going to absolutely, no question, say it again this morning," Avenatti continued. "This president will not serve out this term—I guarantee it."
Dershowitz, author of The Case Against Impeaching Trump, released earlier this month, also compared his track record to Avenatti's.
"I predicted accurately what the Supreme Court would decide in the travel ban case. I predicted accurately who President Trump would nominate to the Supreme Court. All of my predictions have come true," Dershowitz said. "And almost none of Avenatti's predictions have come true."
Avenatti shot back at Dershowitz on Twitter late Monday.
"What happened to you? You used to be so respected and interested in the truth. Now you are a regular hack on @FoxNews and @TuckerCarlson, spewing your made-up nonsense in support of Mr. Trump," Avenatti tweeted. "And then you whine over people not inviting you to the best parties..."