Alan Rickman Lovingly Remembered by Fans on 5th Anniversary of His Death
"After all this time?" "Always." Alan Rickman fans have been fondly remembering the actor today on the fifth anniversary of his death.
The star of Harry Potter, Die Hard and many other movies is trending on social media as people all over the world pay tribute to his life and career.
The English actor died at the age of 69 in 2016. Having suffered a minor stroke in 2015, he was diagnosed with pancreatic cancer. The London-born star kept news of his declining health private. He died six weeks before his 70th birthday.
Some of his other well-known roles include Truly, Madly, Deeply, An Awfully Big Adventure, Sense and Sensibility, Galaxy Quest and Love Actually.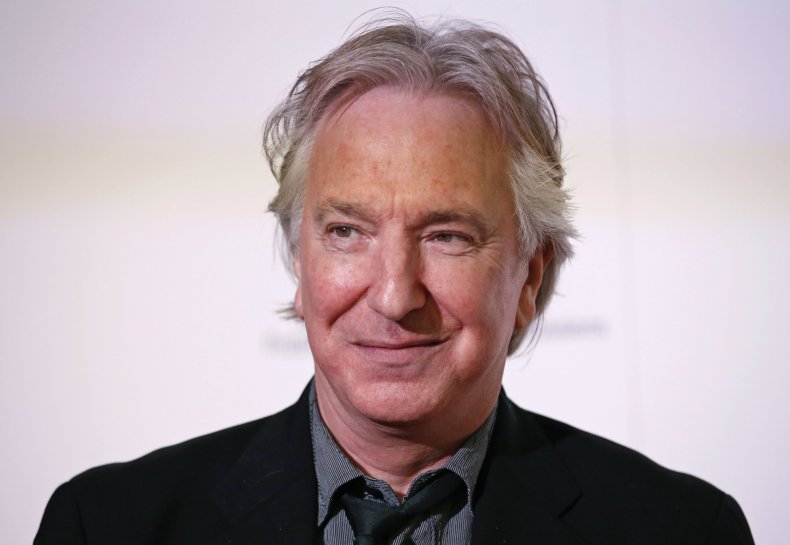 The official BAFTA account posted a touching tribute to the "wonderful actor," with a clip of him accepting an award from Helen Mirren for his role as the Sheriff of Nottingham in Robin Hood: Prince of Thieves.
"This will be a healthy reminder to me that subtlety isn't everything," Rickman jokes in his acceptance speech, to rapturous laughter and applause from the audience.
Writer James Melville also remembered Rickman with some of his own words, tweeting: "Alan Rickman sadly passed away on this day five years ago. Here's a wonderful quote from the great man. Prophetically apt right now."
The quote reads: "It's a human need to be told stories. The more we're governed by idiots and have no control over our destinies, the more we need to tell stories to each other about who we are, why we are, where we come from, and what might be possible."
One fan tweeted: "5 years without Alan Rickman. We will always remember you."
Rickman was perhaps best loved for playing the role of Professor Snape in the Harry Potter movies and fans of the franchise are looking back on his time in the films.
"Five years ago today, we lost Alan Rickman," read another tribute. "He will be missed. Always."
A Harry Potter-themed account added: "You will always be our Professor Snape."
"We raise our wands to you, Alan Rickman. Always," said another.
Another account added: "alan rickman died five years ago today. i don't think anyone could have given us a better snape."
"the RANGE Alan Rickman brought to the table is immaculate and no one else can compare," said another.