What Are the New QR Codes in 'Alan Wake Remastered'?
The world of Alan Wake has always been filled with oddities that do not serve an immediately clear purpose, but the addition of new QR codes to some of the game's areas is particularly intriguing.
Alan Wake Remastered is now available on next-gen consoles. For the most part, it is just a light touch-up that upscales cutscenes, refines some of the character animations and improves the lip-synching.
In terms of new additions, the only significant feature that has been introduced is a commentary track from the game's lead writer, Sam Lake. This provides a little more insight into the creative decisions that fed into this wonderfully weird title but, other than that, it is pretty much the exact same Alan Wake that you remember from 2010.
However, if you have not played the game since its Xbox 360 debut, you might be puzzled by the new QR codes that have suddenly appeared in various places around Bright Falls.
Before we go any further, it is worth pointing out that these were actually featured in the PC port of the game several years ago (if you scanned them, they would lead you to funny GIFS and social media links), but they are a little different now.
What Do the QR Codes in 'Alan Wake Remastered' Do?
Developer Remedy Entertainment often experiments with multimedia gimmicks like this, with Quantum Break feeding into its own web series and the original version of Alan Wake already containing a live-action TV show. As such, you might be tempted to dismiss the QR codes as just another quirky Easter egg (of which there are already plenty in this game).
Yet upon closer inspection, it appears that these QR codes do not lead to the old links anymore. Instead, they will take you through to unlisted YouTube videos that were uploaded to the official Remedy channel a few months ago.
The clips in question depict Alan Wake feverishly hammering away at his typewriter while he composes the supernatural manuscript that sets the events of the entire game in motion. These videos do not appear to shed any meaningful light on the story, or clear up any loose ends, which does raise the question of why they are here.
Your first instinct is to assume (or hope) that they are teasing some kind of upcoming project, potentially even a sequel or another game entirely. On the other hand, it could equally just be a throwaway addition that Remedy chose to add for the new remaster. Neither outcome would be shocking with this notoriously cryptic developer.
It is hard to say what the QR codes could mean at this point (as it is still very early and internet sleuths have not yet had a chance to dive in), but it is sure to generate conversation among the fanbase.
If you want to do a little investigating yourself, we have included instructions on where you can find each of the QR codes below. Of course, you can just scan them directly from our images too.
'Alan Wake Remastered' QR Code Location 1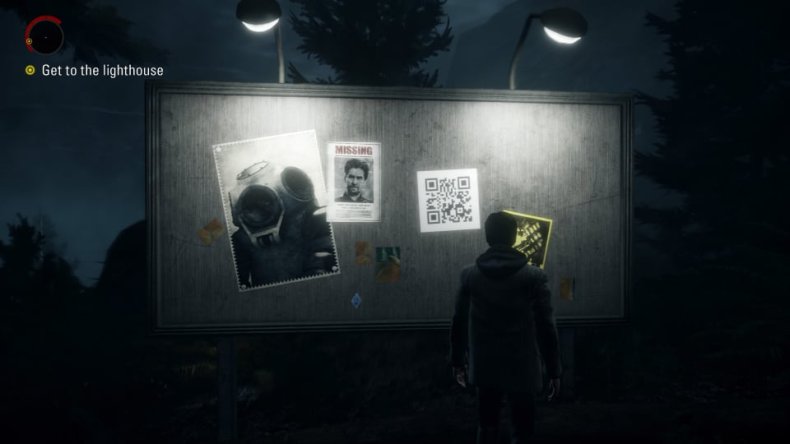 The first QR code is posted to a notice board in the prologue sequence. It is just after you are chased by your first Taken.
'Alan Wake Remastered' QR Code Location 2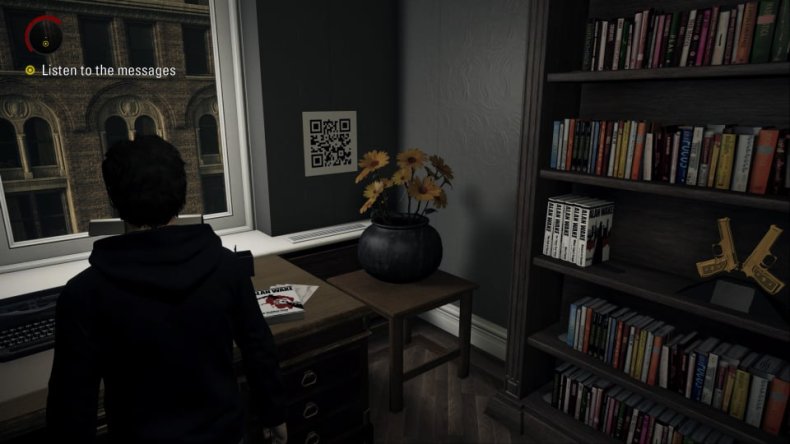 The second QR code can be found in Alan's apartment during the New York flashback sequences. You have two opportunities to get this one, as you will visit the location at the start of both Episode 2 and Episode 6.
'Alan Wake Remastered' QR Code Location 3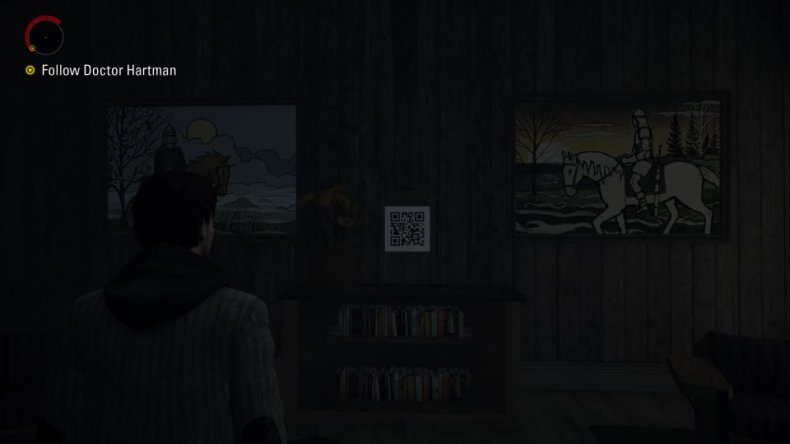 The final QR code is in the upper level of Dr. Hartman's clinic. It is just opposite the generator in the mess hall.
Alan Wake Remastered is available now on Xbox Series X, Xbox Series S, PC and PS5.