Gay Couple Claims Airline Forced Them to Choose: Sit in Coach so Straight Couple Can Travel Together or Leave Flight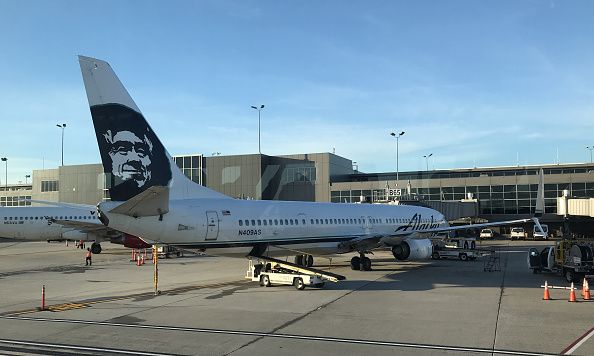 Alaska Airlines is investigating an incident after a gay couple was allegedly asked to switch seats with a heterosexual couple who wanted to sit together.
David Cooley, the founder of a West Hollywood gay bar known as The Abbey, wrote on Facebook on Sunday that he and his partner were traveling on Alaska Airlines flight 1407 on Sunday from John F. Kennedy International Airport in New York to Los Angeles International Airport when he was approached by a flight attendant. Cooley claimed the flight attendant asked him and his partner to move from their assigned seats in Premium class to coach because a heterosexual couple wanted to sit together.
Cooley explained to the flight attendant that he and his travel companion were a couple and wanted to sit together, but the flight attendant allegedly gave them the choice of sitting in coach or removing themselves from the flight. Cooley said the two made the decision to leave the plane because they "could not bear the feeling of humiliation for an entire cross-country flight."
"I cannot believe that an airline in this day and age would give a straight couple preferential treatment over a gay couple and go so far as to ask us to leave," Cooley wrote on Facebook. "We will never be flying Alaska Airlines or their recently purchased Virgin Airlines Group ever again."
Newsweek has reached out to Cooley for comment but did not hear back in time for publication. In an emailed statement to Newsweek, Alaska Airlines said they are still investigating the incident, but said a couple was "mistakenly assigned the same seats as another couple in Premium class."
"We reseated one of the guests from Premium class in the main cabin. We are deeply sorry for the situation, and are investigating the details while communicating directly with the guests involved to try and make this right," the statement read. "Alaska Airlines has a zero-tolerance policy for discrimination of any kind, and our employees value inclusion for our guests and each other."
In April, the airline was accused of disability discrimination after a woman claimed her family was removed off of a flight from Missouri to Seattle because her teenager brother with Down Syndrome got sick right before takeoff. The teen's sister, Meaghan Hess, told NBC News in a written statement that her parents were asked to deplane after her brother vomited "a little."
Hess, who was not on the flight when the incident took place, told NBC News that her family was "stranded at the airport for nearly eleven hours." The airline said they removed the teen and his family due to health concerns.