Alaska Airlines Plane Diverted to LAX Because of 'Strong Odor' in Cabin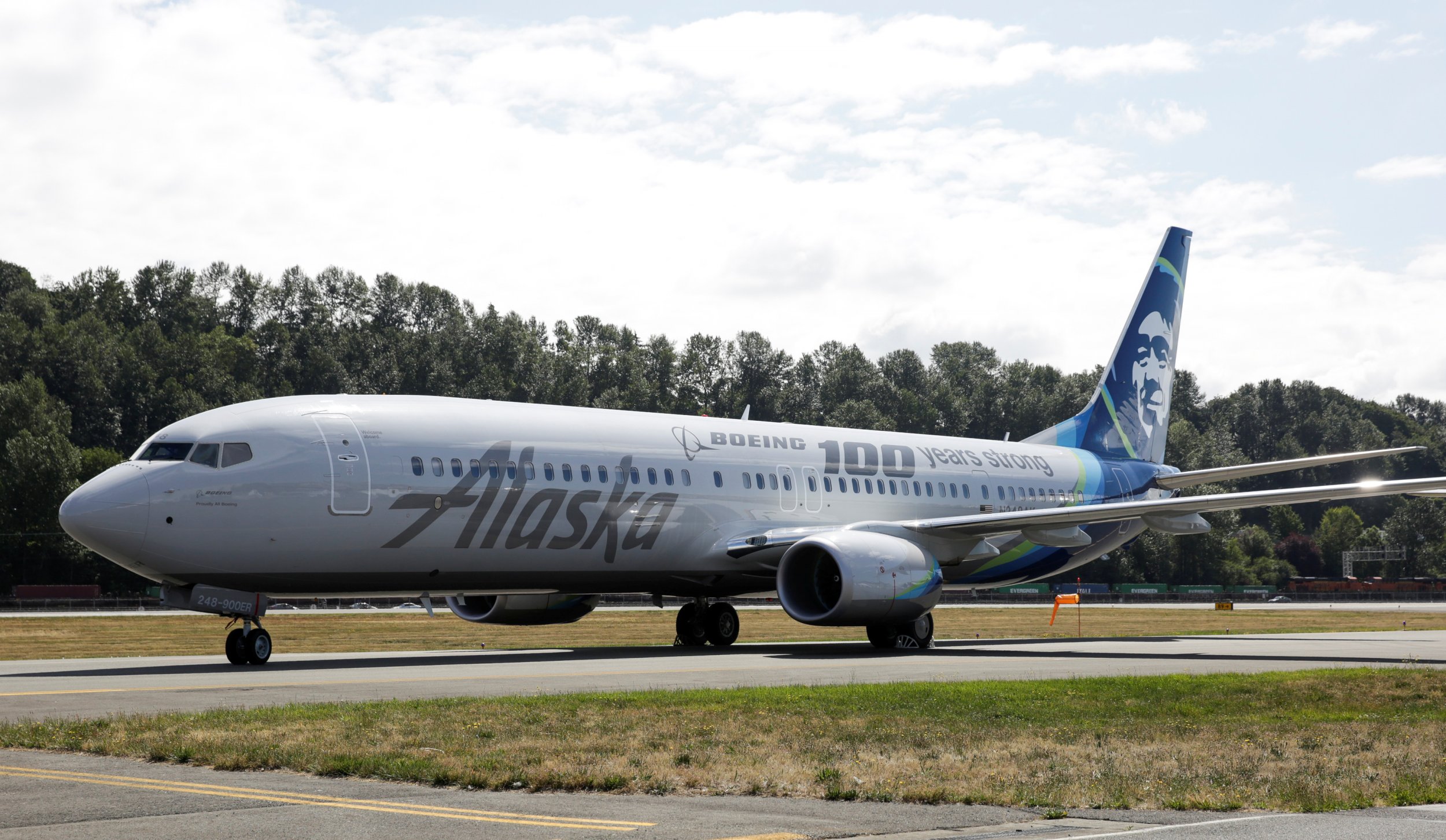 A flight from San Francisco to New Orleans was forced into an unscheduled landing on Sunday due to a mysterious, strong smell in the cabin.
The Alaska Airlines flight was forced to land at Los Angeles International Airport, the Associated Press reported, with technicians dispatched to find the source of the strange odor.
Alaska Airlines told SFGATE that a "strong odor was detected onboard during the flight in the aft cabin," and that after landing the plane was inspected "to pinpoint the cause." The aircraft landed safely and the situation was not declared an emergency by crew.
The 136 passengers taken off the plane in Los Angeles were rebooked on replacement flights.
Alaska Airlines later told Newsweek that after inspection, "it was determined the odor was not caused by the aircraft. The cause of the odor is believed to have emanated from someone or something in the cabin. The aircraft is back in service."
It has been a difficult weekend for Alaska Airlines. On Friday night, an employee of Horizon Air—Alaska's sister airline—stole an empty passenger plane from Seattle-Tacoma International Airport and took it on a 90-minute joyride. Richard Russell, 29, performed stunts in the turboprop aircraft before crashing into a sparsely populated island in the Puget Sound, dying in the crash.
Russell had been working for Horizon Air for more than three years, towing and tidying the fleet's planes and loading passenger luggage. Local police said he was suicidal and his conversations with air traffic control staff during his final flight depicted a troubled man confused in his own actions.
"This is probably jail time for life, huh? I would hope it is for a guy like me," he said at one point. Air traffic staff advised Russell throughout the flight, trying to talk him down and explaining how to fly the plane safely. After he followed one instruction, staff congratulated Russell. He said, "I was kinda hoping that was gonna be it."
"I've got a lot of people that care about me," Russell said. "It's going to disappoint them to hear that I did this. I would like to apologize to each and every one of them. Just a broken guy, got a few screws loose, I guess. Never really knew it, until now."
Last year, an Alaska Airlines flight from Fort Lauderdale to Seattle was diverted to Kansas City because of a burning smell and fumes inside the cabin. The flight was halfway through its journey when cabin staff noticed the smell emanating from the bathroom. The cause was not clear, so the decision was taken taken to land.
Halley Knigge, a spokeswoman for Alaska Airlines, said the crew were checked by medics after the incident, as is standard procedure in such an event. It is not clear if staff were given similar treatment on Sunday.
This article has been updated to include a response from Alaska Airlines.