Three hikers have died after an avalanche in the Bear Mountain area of Alaska, state troopers have confirmed.
The bodies of Thomas Devine, aged 54, from nearby Chugiak, Matthew Nyman, a 43-year-old from Colorado Springs, Colorado, and Edward Watson, a 50-year-old from Miami, were recovered on Wednesday.
The men were reported missing after they failed to return from a hike in the Bear Mountain region. Bear Mountain is in Chugach State Park, near Mirror Lake and Peters Creek.
The group set off on Tuesday morning at about 10:30 a.m. and were expected to return that afternoon at around 5 p.m. When they did not, the Alaska Rescue Coordination Center was alerted.
On Wednesday morning, troopers and the Alaska Mountain Rescue Group began searching the area on foot and found a recent avalanche.
The Alaska State Troopers said: "In the avalanche slide area, the bodies of the three hikers were discovered buried in the snow."
They added that the men were not carrying personal locator beacons, which transmit a signal that makes it easier for people to find them in an emergency.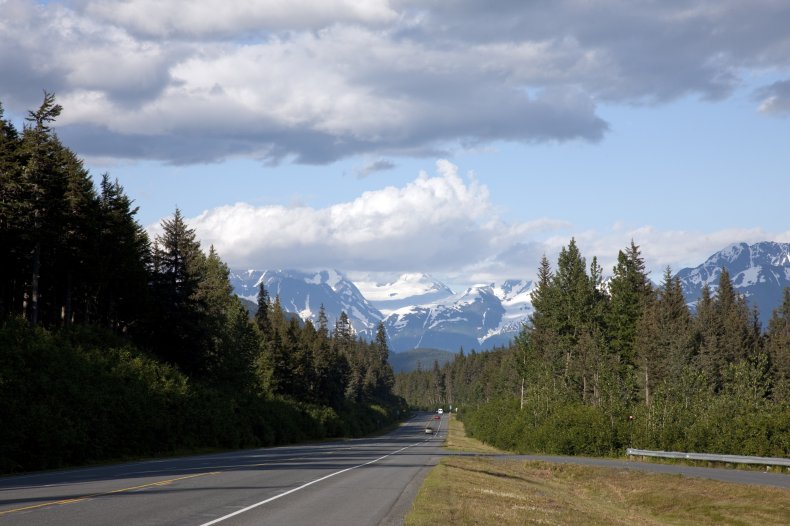 Friends of the Chugach National Forest Avalanche Information Center, a nonprofit in south-central Alaska, wrote in a statement on Facebook: "With very heavy hearts we learned today that three hikers lost their lives in an avalanche on Bear Mountain near Chugiak yesterday.
"There is little information known at this time. Our deepest condolences are with the hiker's family and friends."
The last avalanche fatality in Chugach State Park occurred in April 2011. According to a report by Alaska Mountain Rescue Group, the man killed was an Anchorage West High School teacher who had been sledding in the area.
Alaska has a high rate of avalanche fatalities per capita, the Alaska Avalanche Information Center said. Several factors may affect the likelihood of an avalanche, including weather, temperature, slope steepness, whether the slope is facing north or south, wind direction and the terrain.
Avalanches occur when a snow load is so great it can no longer "stick" to a sloped mountainside. The Alaska Department of Natural Resources states that the danger is greatest after a storm has left a fresh load of snow, or high winds have overloaded slopes.
In January last year, two skiers died after an avalanche at a ski resort trapped them on an Idaho mountain. Five other skiers were rescued. The avalanche occurred on Wardner Peak, a 6,200-foot mountain near the Silver Mountain Resort in Kellogg.