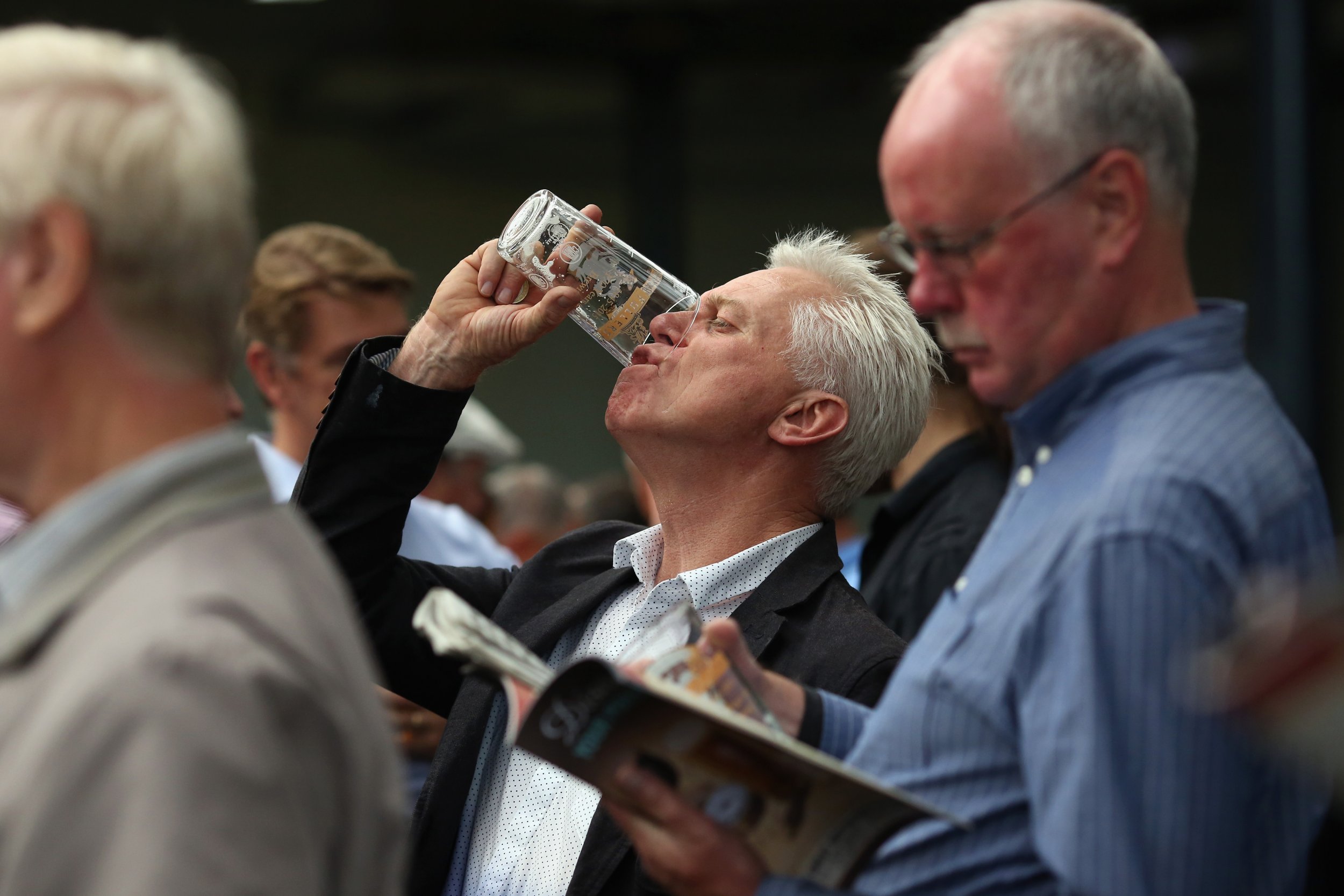 Alcohol will cause around 135,000 cancer deaths over the next 20 years, costing the NHS an estimated £2 billion in treatments, according to a report published Friday.
Researchers at the University of Sheffield in England and leading charity Cancer Research U.K. predict that by 2035 the U.K. will see around 7,100 alcohol-associated cancer deaths each year.
Of the cancer types included in the report, oesophageal cancer is set to see the largest increase, followed by bowel cancer, mouth and throat cancer, breast cancer and liver cancer.
The report also forecast that there will be over 1.2 million hospital admissions for cancer over the 20-year period, which will cost the NHS £100 million, on average, every year.
The results were based on analysis that forecast alcohol drinking trends will follow those seen over the last 40 years, and takes recent falls in alcohol consumption, including among young people, into account.
Evidence suggests that the more alcohol you drink, the higher the risk of cancer. U.K. government guidelines, published earlier this year, advise that both men and women drink no more than 14 units of alcohol a week.
The latest figures follow a Cancer Research U.K. study published earlier in the year that showed nine in 10 people are unaware of the link between alcohol and cancer.
The report also examined the impact of introducing a minimum unit price for alcohol in England.
It found that over 20 years a 50p minimum price per units of alcohol could reduce deaths linked to alcohol by around 7,200, including around 670 cancer deaths. It would also reduce healthcare costs by £1.3 billion. This follows a recent court decision in Scotland that found that a minimum unit price would not break European law.
Alison Cox, the director of prevention at Cancer Research U.K., said: "These new figures reveal the devastating impact alcohol will have over the coming years. That's why it's hugely important the public are aware of the link between alcohol and cancer, and what they can do to improve their risk.
"If we are to change the nation's drinking habits and try to mitigate the impact alcohol will have, then national health campaigns are needed to provide clear information about the health risks of drinking alcohol."