Young People's Health at Risk from Excessive Drinking, Report Finds
New, stricter guidelines on alcohol consumption by young people are needed to reduce the health ill-effects of too much drinking, scientists conclude in a major new study.
According to Bill & Melinda Gates Foundation-funded research published in the Lancet journal, 1.78 million deaths in 2020 were due to alcohol use, with booze being the leading risk factor for death in men aged 15–49.
"The findings of this study support the development of tailored guidelines and recommendations on alcohol consumption by age and across regions and highlight that existing low consumption thresholds are too high for younger populations in all regions," the study, which involved hundreds of contributors from around the world, found.
The level of alcohol consumption that minimises the harmful impact on health "varies significantly across populations and remains zero or very close to zero for several population groups, particularly young adults."
Since the majority of the world's population consuming harmful amounts of alcohol were young adults and mainly young men, governments should prioritize alcohol-reduction measures aimed at these groups, it said.
While some small amounts of alcohol consumption has been found to be beneficial over the whole population to lower the risk of cardiovascular diseases and type 2 diabetes, for under 40s, no amount of alcohol is healthy.
There has been much debate about the health effects of consuming alcohol, with seemingly contradictory evidence published, leading to confusion among the general public, for example, about whether or not red wine is good or bad for them.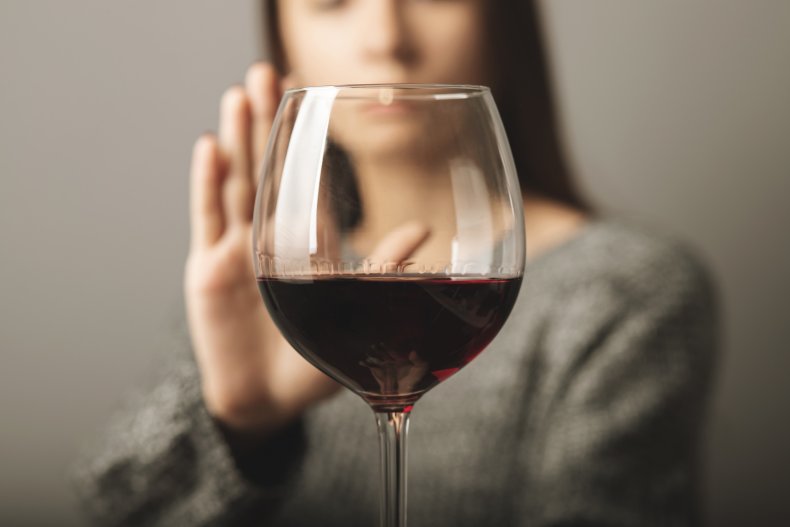 This study reports on the alcohol risk globally, including both disease and injury as a result of intoxication, gathered from 30 years of data from people aged from 15 to 95 from 204 countries, with the health effects of alcohol being broken down into geographical region, age, sex and year.
While alcohol use over the whole population is known to cause several ill-health effects like liver cirrhosis, breast cancer, and tuberculosis, the study found that gender and age are the two largest factors in alcohol-caused health problems.
Of people consuming harmful amounts of alcohol in 2020, 76.9 percent were men, and under-40s have an increased risk of injury, such as motor vehicle accidents, suicides and homicides. Over 40s, however, may see a reduction in risk of cardiovascular disease, stroke and diabetes, provided they have no underlying health conditions and only consume small quantities of alcohol, the study said.
"Understanding the variation in the level of alcohol consumption that minimizes the risk of ill health for populations can aid in setting effective consumption guidelines, supporting alcohol control policies, monitoring progress in reducing harmful alcohol use, and designing public health risk messaging," said the authors in the paper.
Current advice from the Centers for Disease Control recommends that men limit their alcohol consumption to no more than two drinks in a single day, and for women to not exceed one drink per day.
However, not everyone agrees with the study's findings.
While under-40s were shown in this study to be worst affected, the task of controlling consumption in that age group would not be an easy one.
"The recommendation that those under-40 should not drink at all is totally unrealistic," Matt Lambert, CEO of the Portman Group, an industry-funded group that regulates alcohol labeling in the U.K., told CNN.
Others disagree that younger people are more at risk.
Kevin McConway, emeritus professor of applied statistics at Britain's The Open University, said in a statement in response to this research: "It's true that the way that risk varies with alcohol consumption is different at different ages, and it's also true that more individuals in young age groups are drinking more than the non-drinker equivalent than for older age groups. But the personal risk seems not to be higher at younger ages."
According to Dr Tony Rao, visiting clinical research fellow at the Institute of Psychiatry, Psychology and Neuroscience at King's College London, current statistics don't necessarily support the findings of this study, as data shows that "the proportion of over-65s in the U.K. drinking alcohol over the previous 12 months has increased by 11 percent over the past 30 years–4 times higher than in Western Europe," he said in a statement in response to this study.
"For over-55s in England, rates of alcohol related deaths and alcohol specific admissions have risen more sharply than other age groups over the past 15 years," he said.