Alec Baldwin Fans Divided After Actor Charged With Involuntary Manslaughter
Alec Baldwin has been charged with involuntary manslaughter over the death of Halyna Hutchins on the set of Rust, but fans are divided over whether it's fair on the actor.
The actor has officially been charged after the Santa Fe's District Attorney's Office accused him of "may instances of extremely reckless acts."
The film's armorer, Hannah Gutierrez-Reed has also been charged with involuntary manslaughter.
Documents released detailing the charge suggest Baldwin was on the phone during firearms training, before the cinematographer Hutchins was fatally shot and killed.
Both Baldwin and Gutierrez-Reed are facing up to 18 months in prison and a $5,000 fine.
Newsweek has contacted the legal representatives for both parties.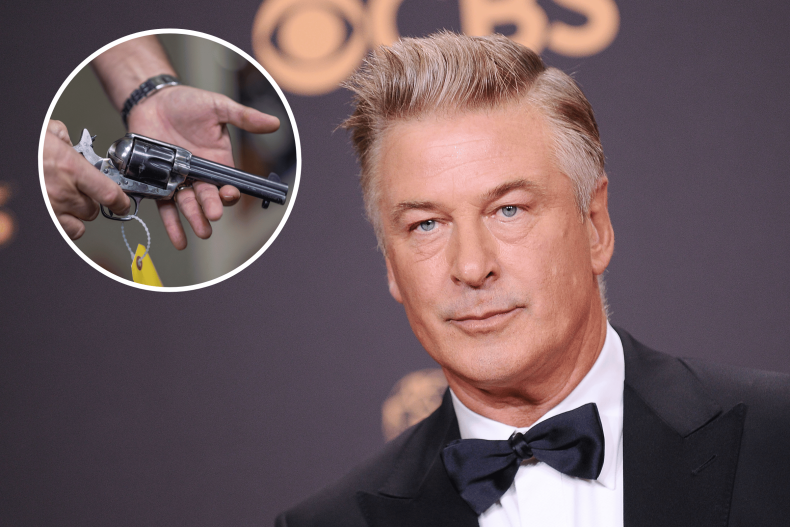 Details of the shooting have been revealed and discussed for 15 months now. Now the charge has been confirmed, social media users expressed their opinions on Baldwin's charge and seemed divided on whether it was fair.
"Extremely unfair," Twitter user @JoseGuzman97 wrote, while on the flipside, @velucifer called it "justice" in all caps. Both brief reactions sum up the range of opinions on Twitter in relation to Baldwin.
Twitter user @roshanawallace initially shared their surprise at the charges being filed against Baldwin, before having the situation further explained. "Oh okay now i see why he's being held partly responsible for this. Terrible situation all around," they summarized.
Celebrities have previously reacted too, with some defending him, and others pleased he's been charged. Fellow actor Mickey Rourke posted a lengthy statement on Instagram saying there's "no way in hell" Baldwin should be charged.
Across Twitter and Reddit, the charges brought against Baldwin was used by some as a reminder to "NOT speak to police without a lawyer present. Ever," wrote Reddit user @Pevei.
New York City public defender Eliza Orlins had previously said the same on Twitter.
"Periodic reminder from your friendly career public defender: no matter who you are and no matter what you have done or NOT done: DO. NOT. TALK. TO. THE. COPS," she wrote.
Video footage taken on a bodycam in the aftermath of the shooting shows Baldwin admitting to holding the gun as he helped police with inquiries.
A New York Times article was widely shared stating "Baldwin didn't have to talk to the police. Neither do you."
Senior correspondent at Vox, Marin Cogan shared her experience with talking to the police after an incident. I've covered a handful (not tons!) of criminal cases and have seen this multiple times. You think you're helping police understand what really happened. They are building a case against you," she theorized.
Reacting to the previous announcement that Baldwin faces charges, his attorney Luke Nikas said in a statement shared with Newsweek that there are plans to fight the charges.
"Mr. Baldwin had no reason to believe there was a live bullet in the gun—or anywhere on the movie set. He relied on the professionals with whom he worked, who assured him the gun did not have live rounds. We will fight these charges, and we will win," he said.
Gutierrez-Reed's lawyers Jason Bowles and Todd J. Bullion also released a statement defending their client. They told Yahoo: "Hannah is, and has always been, very emotional and sad about this tragic accident. But she did not commit involuntary manslaughter. These charges are the result of a very flawed investigation, and an inaccurate understanding of the full facts. We intend to bring the full truth to light and believe Hannah will be exonerated of wrongdoing by a jury."