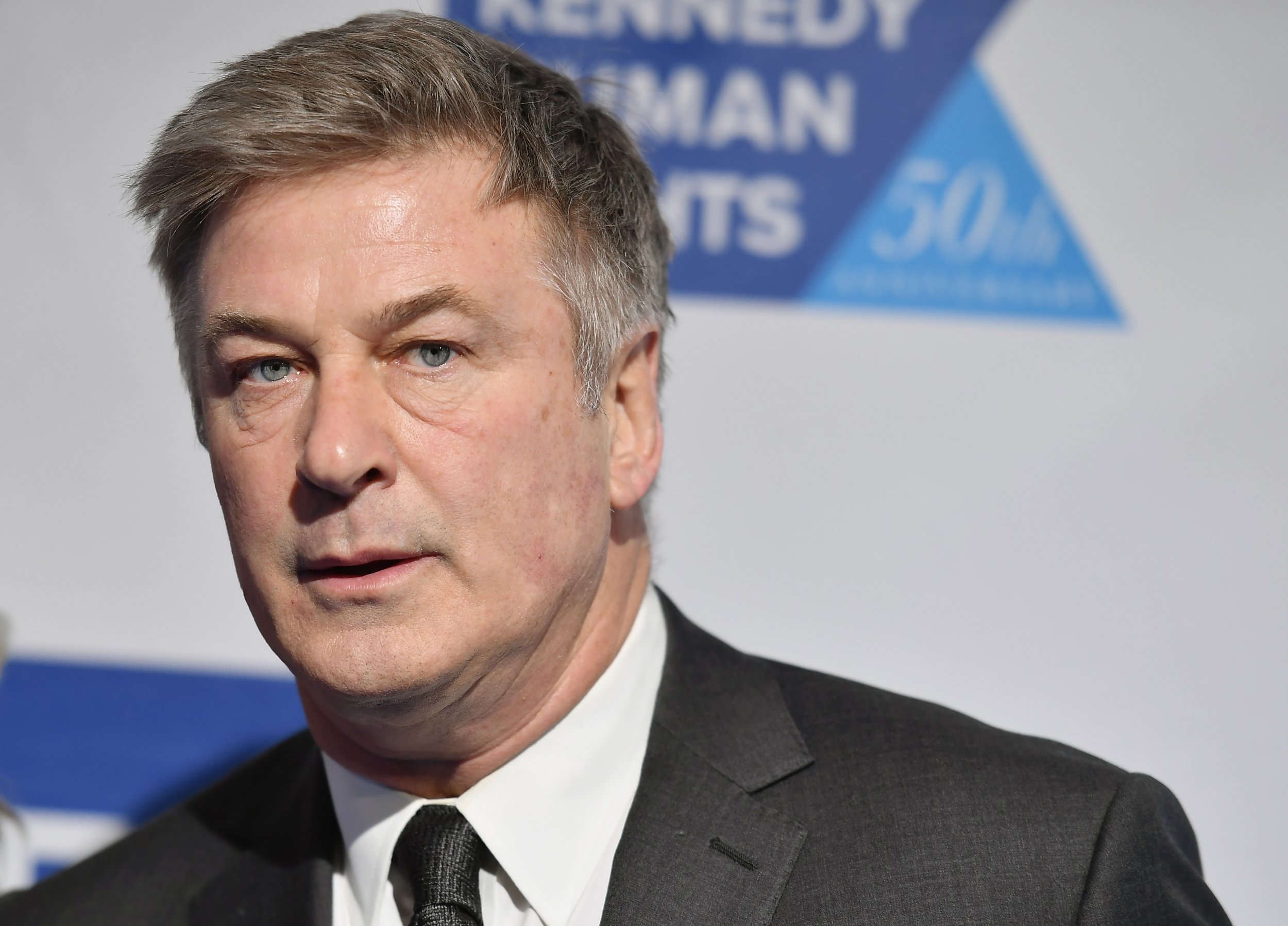 Alec Baldwin, who has famously played President Donald Trump on numerous Saturday Night Live appearances, said the president's supports must be "clinically insane" if they believe Trump has what it takes to do one of the most important jobs on the planet.
Baldwin, 61, has been playing a parody version of Trump on SNL since 2016, often delighting the president's detractors while occasionally raising the hackles of Trump himself. Additionally, the politically liberal actor has—unlike his conservative-leaning brother, Stephen Baldwin—often expressed his disdain for Trump and his policies. The Oscar-nominated actor also had some harsh words for those who support the Republican leader simpy because he's not a Democrat.
"There are people who no matter what you say, no matter what you do, they don't necessarily like Trump," Baldwin told Newsweek at a New York press event for his new film, The Public, which hit theaters Friday. "I'm firmly of the belief that there is an abundant number of people who are motivated to raise their hand [and say] that they're in the Trump camp not of any appreciation for Trump's leadership skills. Trump is someone who you'd have to be clinically insane to think that he was a qualified leader in this country. What they do is they hate Trump's opposition. They hate liberal Hollywood.
"I'll apply all of their labels: they hate liberal Hollywood, they hate East Coast elites, they hate the over-educated, whatever, however, you want to identify people that believe [they] are controlling the faith of the country," continued Baldwin. "It's more what they stand against than what they stand for. You can never change their minds and satisfy them."
When asked if he'd given any thought to putting an end to playing Trump on SNL — a role that landed him a Primetime Emmy — Baldwin responded with a resounding "yes," though he nonetheless recognized the role the late-night sketch series has played in shaping American politics.
"To me, I just keep saying pretty much 90 percent of what we do [is] just repeat things that Trump has said," he said. "I mean, that's why they hate us most of all."
Trump is a subject that Baldwin has brought up with his younger children. In February, he told daytime talk show host Ellen DeGeneres that his kids are "sick" of his Trump impression and have since associated the president with examples of things they should abstain from doing.
"Whatever you teach them is something they shouldn't do, they immediately assign that horrible thing to Trump," he told Ellen.
"My son will look at me and go, 'Does Trump pick his nose, Dad?'" Baldwin continued. "And I go, 'Yes, he does. That is a horrible thing to do.'"
Last month, Trump spent part of one Sunday morning railing against SNL on Twitter, referring to the show as an "advertisement without consequences" for Democrats, and suggesting that the Federal Elections Commission and the Federal Communications Commission should look into the matter. However, critics of the president were quick to point out that Trump had chosen to direct his ire at a rerun of the show.
SNL airs Saturday at 11:30 PM ET on NBC. This week's host is Game of Thrones star Kit Harington with musical guest Sara Bareilles.