Aleppo: Evacuation Hopes Rise as Vladimir Putin Issues Order to Proceed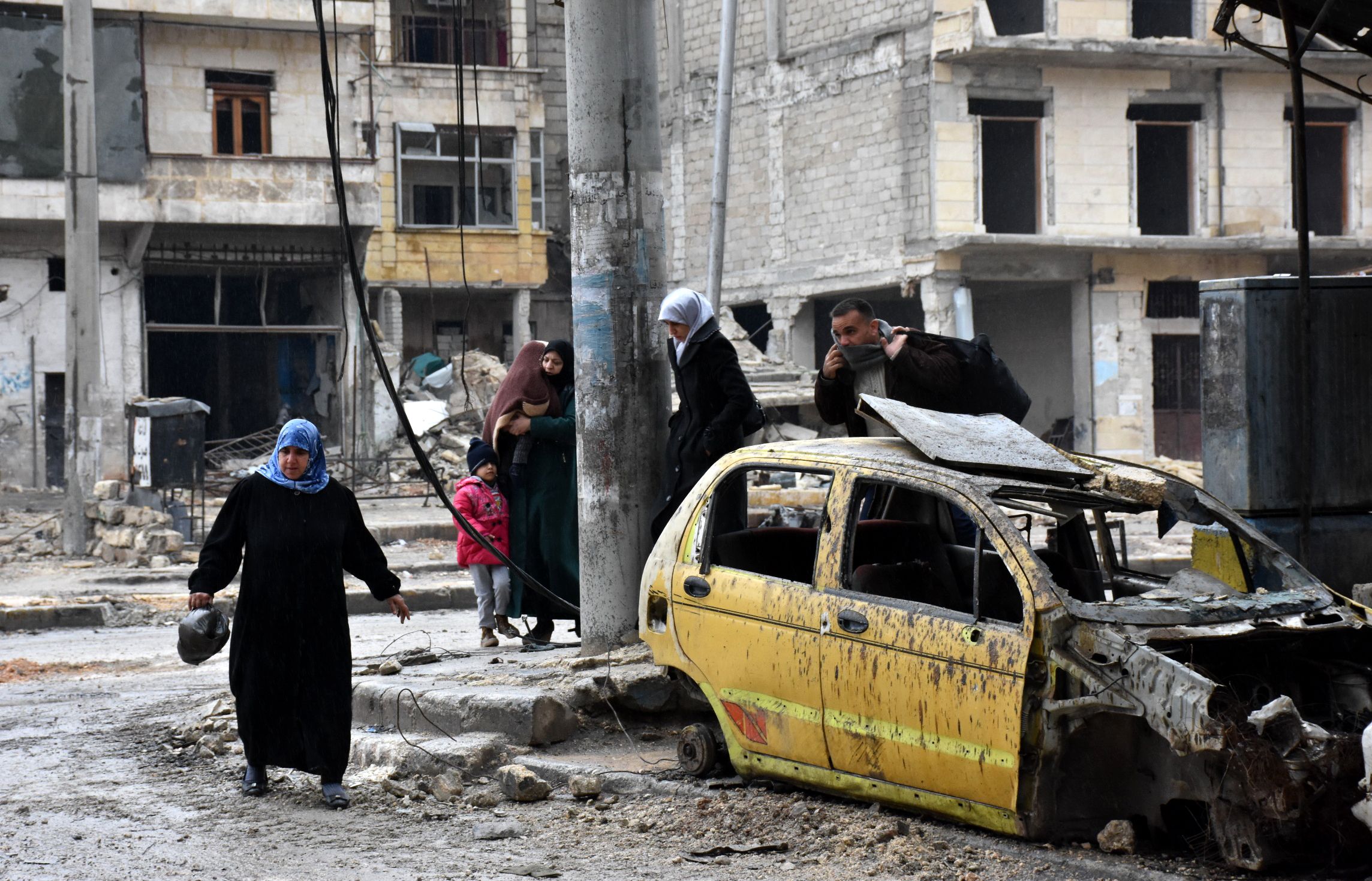 Civilian, activist and rebel hopes of escaping the besieged eastern district of Aleppo and avoid falling into the arms of the Syrian regime were lifted Thursday when Russian President Vladimir Putin issued an order to evacuate the remaining rebels.
"On the order of Russian President Vladimir Putin, the Russian ceasefire monitoring center, in cooperation with Syrian authorities, is preparing the evacuation of the remaining rebels and members of their families from the eastern neighborhoods of Aleppo," a ministry statement said.
The ministry added that the International Committee of the Red Cross will assist with the transportation of injured rebels from Aleppo's eastern district, Interfax news agency reported. The wounded are likely to be the first evacuated, a stipulation agreed in previous deals.
Syrian state television reported Thursday that at least 4,000 rebels and their families would be evacuated from eastern Aleppo. "All the procedures for their evacuation are ready," it said, AFP news agency reported.
The rebels are to be evacuated to the northwestern Syrian city of Idlib in 20 buses and 10 ambulances, according to the ministry. Idlib is one of the biggest rebel bastions but also one of the biggest arenas for Syria's Islamists. A coalition of Islamist groups known as the Army of Conquest controls swathes of territory in Idlib and the former Al-Qaeda affiliate known as the Nusra Front, rebranded to become Jabhat Fateh al-Sham, has a presence there.
The truce and evacuation deal remains shaky, however. No international observers are present on the ground to oversee the operation and opposition activists reported Thursday that pro-government forces had shot and injured at least one emergency worker who was helping to prepare the route for the evacuation.
"White Helmet Volunteer shot and injured by a regime sniper while clearing ambulance route in w. Aleppo—was driving a wheel loader," the Syrian Civil Defense, also known as the White Helmets because of the protective wear of its members, tweeted. Pictures of two wounded workers were posted online by local media but could not be independently verified.
Buses are now lying in wait to transport those remaining under the new agreement but a similar agreement Wednesday collapsed after air raids, shelling and gunfire erupted. Both sides accused the other of violating the truce agreement, while reports emerged that Iran had imposed new conditions on the agreement.
Tehran allegedly requested the evacuation of the wounded from two encircled Shiite villages, Foua and Kefraya, in neighboring Idlib province.
If the evacuation—brokered by Russia, a backer of Syrian President Bashar al-Assad, and Turkey, an opponent of the Syrian regime—goes ahead, the agreement will bring to a close five years of fighting in the city that has been the epicenter of the revolt against Assad's rule.