Aleppo Siege Continues With Chemical Gas Attacks and Relentless Air Strikes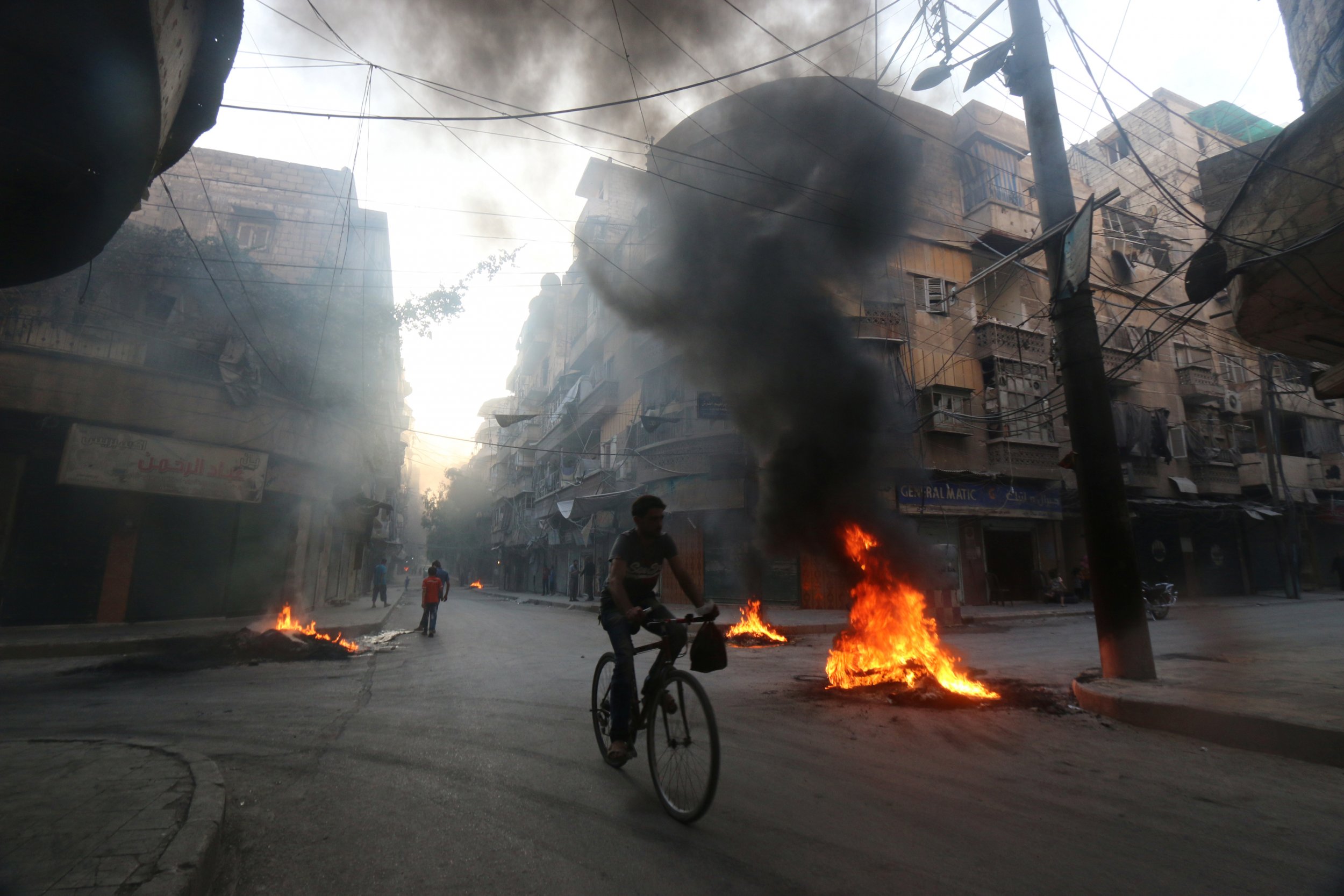 The fighting in Aleppo between government and rebel forces saw the largest rebel assault so far, according to monitoring group the Syrian Observatory for Human Rights, followed by suspected chemical attacks on Tuesday the BBC reported.
On July 30 and 31, the rebels blew up a tunnel under regime forces stationed in the Ramousah district of the city. The Syrian army, however, has fought back, aided by Russian air strikes. The Syrian Observatory said that it has managed to retake five of the eight positions the rebels had captured.
The insurgents are trying to break a government siege of their territory, which is home to around 250,000 civilians.
Speaking to Reuters, a rebel source claimed that the insurgents would match the army's strength. He told the agency that around 10,000 rebel troops, dozens of suicide bombers, 95 tanks and hundreds of rocket launchers would be deployed to help end the government siege.
CNN reported that unknown jets allegedly dropped barrels thought to contain chlorine gas on the town of Saraqeb near Aleppo on Tuesday. The attack was near to where rebels downed a Russian helicopter, killing all five crew members on board. Russia denied that a chemical attack had taken place.
Later on Tuesday, a second gas attack killed five people in Aleppo's old town. The Syrian government has claimed that "terrorist groups" were responsible for the incident.
The situation for residents in Aleppo is getting increasingly worse. Some neighborhoods in the east have been under fire for more than 80 consecutive days. People in these neighborhoods have tried burning tires to prevent pilots from locating the intended targets.
The Syrian Observatory has said that at least 6,000 people died during those 80 days. Tens of thousands of other people are without basic goods, while there are severe shortages of food and medical supplies.
The U.S. has criticized Russia over its actions in Aleppo, but Moscow has argued that it is "unacceptable" to expect restraint in the city. Along with regime forces, Russia has announced the opening of "humanitarian corridors," to allow people to leave the city, but few have so far used them.