Aleppo's Last Doctors Plead for Help in Open Letter to Obama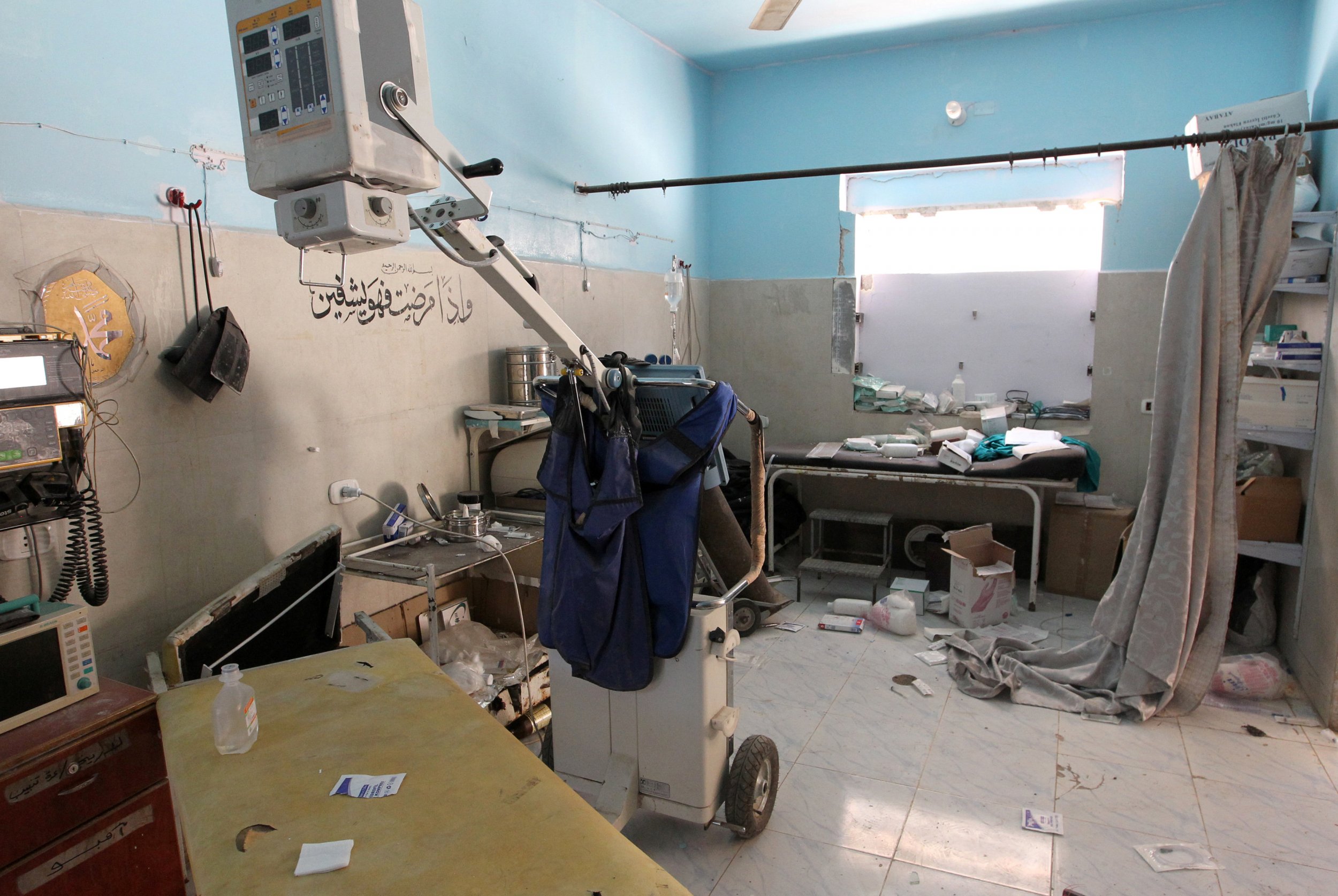 More than two dozen of the remaining doctors in the city of Aleppo in northern Syria have written an open letter to Barack Obama call for assistance in preventing bombings of medical facilities in the besieged city by Russian and Assad-regime forces.
Twenty-nine physicians on Wednesday called for a no-fly zone in the city's rebel-held east to stop airstrikes, protecting some of the 250,000 civilians that live in the city.
It came on the day that Russia announced that it would postpone aerial strikes over Aleppo from 10 a.m. to 1 p.m. local time every day, effectively creating a three-hour ceasefire in the city from Thursday onwards. The ceasefire will allow humanitarian aid to enter the city without the threat of strikes.
The U.N. and western diplomats are attempting to achieve a more concrete ceasefire in the city but a U.N. Security Council meeting on Tuesday brought no results. Talks are continuing in Geneva.
Here is the doctors' letter in full:
Dear President Obama,
We are 29 of the last doctors serving the remaining 300,000 citizens of eastern Aleppo. Regime troops have sought to surround and blockade the entire east of the city. Their losses have meant that a trickle of food has made its way into eastern Aleppo for the first time in weeks. The siege has been lifted, perhaps temporarily, but not by diplomacy. Whether we live or die seems to be dependent on the ebbs and flows of the battlefield.
For five years, we have faced death from above on a daily basis. But we now face death from all around. For five years, we have borne witness as countless patients, friends and colleagues suffered violent, tormented deaths. For five years, the world has stood by and remarked how "complicated" Syria is, while doing little to protect us. Recent offers of evacuation from the regime and Russia have sounded like thinly veiled threats to residents—flee now or face what fate?
Last month, there were 42 attacks on medical facilities in Syria, 15 of which were hospitals in which we work. Right now, there is an attack on a medical facility every 17 hours. At this rate, our medical services in Aleppo could be completely destroyed in a month, leaving 300,000 people to die.
What pains us most, as doctors, is choosing who will live and who will die. Young children are sometimes brought into our emergency rooms so badly injured that we have to prioritize those with better chances, or simply don't have the equipment to help them. Two weeks ago, four newborn babies gasping for air suffocated to death after a blast cut the oxygen supply to their incubators. Gasping for air, their lives ended before they had really begun.
Despite the horror, we choose to be here. We took a pledge to help those in need.
Our dedication to this pledge is absolute. Some of us were visiting our families when we heard the city was being besieged. So we rushed back—some on foot because the roads were too dangerous. Because without us even more of our friends and neighbors will die. We have a duty to remain and help.
Mr. President, we ask that you do your duty as well.
Unless a permanent lifeline to Aleppo is opened it will be only a matter of time until we are again surrounded by regime troops, hunger takes hold and hospitals' supplies run completely dry.
Death has seemed increasingly inescapable. We do not need to tell you that the systematic targeting of hospitals by Syrian regime and Russian warplanes is a war crime. We do not need to tell you that they are committing atrocities in Aleppo.
We do not need tears or sympathy or even prayers: we desperately need a zone free from bombing over eastern Aleppo to stop the attacks, and international action to ensure Aleppo is never besieged again.
Yours,
Dr. Abu Al Baraa, Pediatrician
Dr. Abu Tiem, Pediatrician
Dr. Hamza, Hospital Director and Resident Doctor
Dr. Yahaya, Pediatrician and head of Nutrition Program
Dr. Khalid, Orthopedics
Dr. Muhannad, Orthopedics
Dr. Hamza, General Surgeon
Dr. Mohammed, General Surgeon
Dr. Rasoul, Urologic Surgeon
Dr. Muhammad, Vascular Surgeon
Dr. Wassim, Reconstructive Surgeon
Dr. Ammar, Resident of General Surgery
Dr. Nidal, ER Doctor
Dr. Amir, ER Doctor
Dr. Jamal, ER Doctor
Dr. Faraj, ER Doctor
Dr. Yousef, Resident Doctor
Dr. Abu al-Hasan, General Surgeon
Dr. Ahmed, General Doctor
Dr. Abdul Khaleq, Specialist
Dr. Abu Al Said, General Surgeon
Dr. Abu Ziad, Cardiology Doctor
Dr. Munther Al Saleh, Orthopedics
Dr. Abu Mohammad, General Surgeon
Dr. Abu Abdo, General Surgeon
Dr. Abd Al Rahman, Urologic Resident
Dr. Abu Tareq, ER Doctor
Dr. Abu Maryam, Neurology Surgeon
Dr. Farida, OBGYN