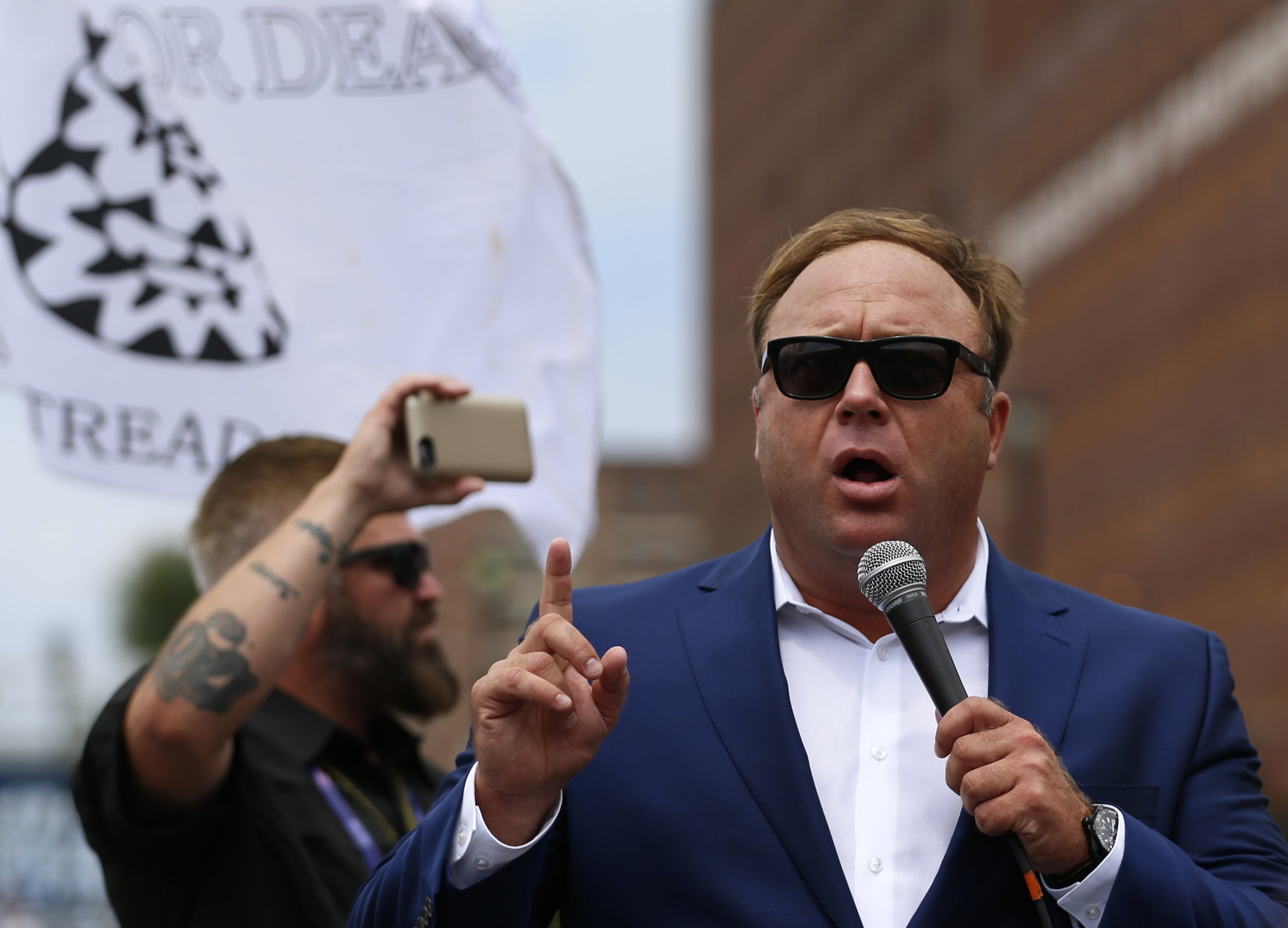 President Donald Trump spends his "executive time" calling conspiracy theorist Alex Jones, the InfoWars founder claimed.
"I talk to the CIA, FBI connections, Army intelligence connections, former technical head of the NSA and a bunch of other people that talk to the president," Jones said on Genesis Communications Network's The Alex Jones Show on Tuesday. "I'm gonna leave it at that."
Jones went on to say that while he speaks to the president often, they haven't connected in some time because Jones doesn't get up early enough. Jones is known for promoting conspiracy theories, including that the Sandy Hook massacre was a fake, that the government is making people gay and that the world's elites are "exterminating" 80 percent of the population in order "to live forever with the aid of advanced technology."
"I talk to the president. Haven't talked to him in months," Jones said on his TV show. "I've missed his call. Media wants a story. There it is. I've missed the president's call three times in the last few months. I just gotta get up early in the morning because that's when the calls come in, in his executive time. That's what Trump does all day."
Trump's official "executive time" is in the Oval Office between 8 a.m. and 11 a.m., Axios reported on January 7, but it noted that he usually is in his residence during this time, "watching TV, making phone calls and tweeting."
"The time in the morning is a mix of residence time and Oval Office time but he always has calls with staff, Hill members, cabinet members and foreign leaders during this time," White House Press Secretary Sarah Sanders said in a statement in response to Axios' report. "The President is one of the hardest workers I've ever seen and puts in long hours and long days nearly every day of the week all year long. It has been noted by reporters many times that they wish he would slow down because they sometimes have trouble keeping up with him."