Alex Murdaugh Prosecutor Blasted for 'Bizarre' Cross-Examination
Creighton Waters, the lead prosecutor in the Alex Murdaugh murder trial, has sparked concern for his "weird" strategy during his cross-examination of the suspect's testimony.
The 54-year-old Alex Murdaugh's wife Margaret "Maggie" Murdaugh, 52, and their son Paul Murdaugh, 22, were shot and killed on June 7, 2021.
Alex Murdaugh is accused of killing the pair. In the summer of last year, he was charged with two counts of first-degree murder and two counts of possession of a weapon during the commission of a violent crime. He has pleaded not guilty to these crimes.
According to the police, Alex Murdaugh reported finding his wife and son's bodies at their hunting estate in Colleton County, South Carolina. He has also said he found their bodies near the dog kennels at the property and that they were covered in blood.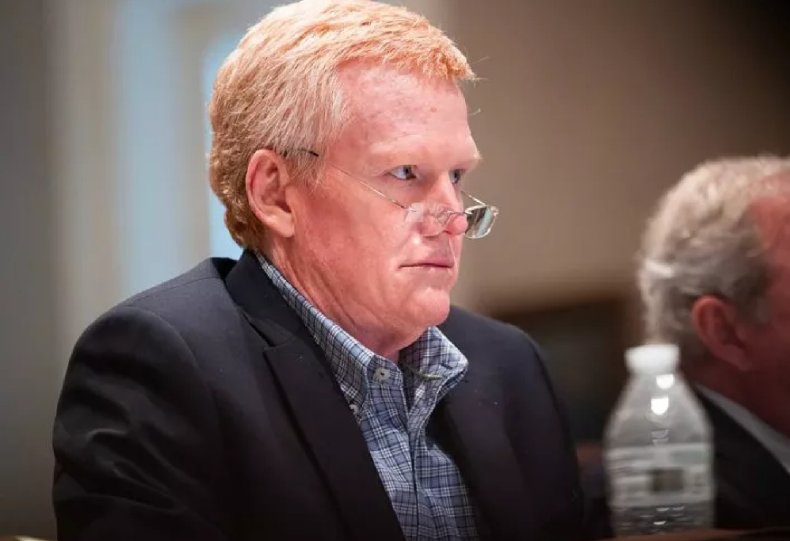 Alex Murdaugh first took the stand in the trial on February 23 and returned to it on Friday at the Colleton County Courthouse in Walterboro. Many who have been following the trial have since taken to social media to question Waters' tactics during his cross-examination.
Waters was criticized for allegedly focussing on Murdaugh's alleged previous financial crimes rather than the details of the murder in a seeming attempt to discredit the suspect.
Lexicographer and legal scholar Bryan A. Garner questioned Waters' approach on Twitter, stating: "Just turned on the Murdaugh trial for the first time. The prosecutor is asking bizarre and ineffectual questions, such as 'Are you a family annihilator?' After the accused just hedged, the prosecutor said, 'Thank you for your qualifications.' Weird."
TV writer Rae Sanni said Waters' fixation on topics not directly connected to the murders and tweeted: "I think they should have let another prosecutor do this cross. Alex Murdaugh is still obviously guilty but the prosecutor is so ANGRY and fixated on certain things in an unproductive way."
Sports commentator Jeannine Edwards tweeted: "The prosecutor in this Murdaugh trial is acting as if he's questioning a random thug on a street crime.
"Bullying & intimidation will not work with a professional con man. Waters is catastrophically misplaying this thing. Terribly ineffective"
Not all comments were critical of Waters' cross-examination, however.
Fox News reporter Mills Hayes said of Waters' rationale: "Prosecutors question Alex Murdaugh on all the people he's lied to. It's a long list. Seems like Creighton Waters wants [the] jury to believe once a liar, always a liar."
Actress Janie Haddad Tompkins praised Waters for his cross-examination. She tweeted: "Does anyone think that Alex Murdaugh just may very well have met his match in Creighton Waters? That was ahelluva cross ending. Just. Wow."
Murdaugh's defense attorney Dick Harpootlian brought attention to Waters asking multiple questions about the suspect's alleged crimes unrelated to the murder case.
While in court, according to aLaw and Crime report, Harpootlian said: "I could have sworn this was a murder case. For two hours now, we haven't heard the word 'murder' once."
Newsweek has contacted Creighton Waters for comment.