Why Did Alex Murdaugh Kill Wife Maggie and Son Paul? The Motive Explained
Disgraced attorney Alex Murdaugh was found guilty on March 2 of the brutal murders of Margaret "Maggie" Murdaugh and Paul Murdaugh on the family's 1,700-acre estate in South Carolina.
During a sensational six-week trial, the "emotional" trial lawyer even took to the stand in a bid to convince the jury he did not kill his wife and youngest son on June 7, 2021.
The scion of a famous legal family now faces 30 years to life in prison without parole for each murder charge. The court is scheduled to reconvene for sentencing on Friday.
Why Did Alex Murdaugh Kill Wife Maggie and Son Paul? The Motive Explained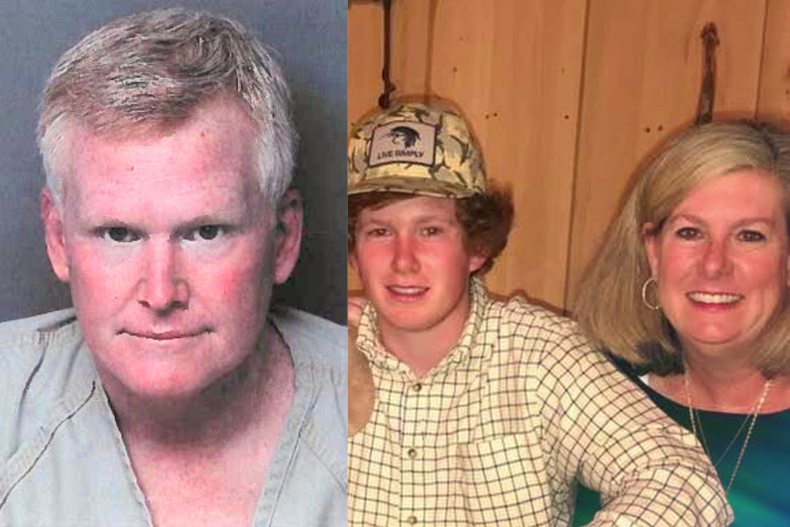 Maggie, 52, and 22-year-old Paul were shot dead at the dog kennels on the family's hunting estate in Colleton County. Murdaugh's wife was shot four or five times with a rifle and his son was blasted twice with a shotgun.
Though no murder weapon had been recovered and there was no physical evidence tying Murdaugh to the case, in July 2022 he was charged with two counts of first-degree murder and two counts of possession of a weapon during the commission of a violent crime.
According to police, when Murdaugh reported finding their bodies, he said he had been taking a nap in the house at the time of their deaths.
In video footage taken by Paul by the dog kennels minutes before his death and presented as evidence, prosecutors argued the three voices that could be heard were Murdaugh, his wife, and his son.
When Murdaugh took to the witness stand at his trial, he admitted lying to authorities about not being at the dog kennels. He said he had been there with his wife and son but had left to take a chicken away from a Labrador named Bubba.
Murdaugh maintained his innocence and said: "I did not kill Maggie, and I did not kill Paul. I would never hurt Maggie, and I would never hurt Paul — ever — under any circumstances."
Prosecutors argued that Murdaugh's motive for the murders was to distract from financial problems he was suffering.
Jurors were told that Murdaugh was afraid his misdeeds were going to be discovered and so he killed his wife and son to gain sympathy. Prosecutors argued Murdaugh believed it could buy him time to cover his tracks.
The jury also heard how Maggie and Paul were aware of the lawyer's 20-year opioid addiction, for which he was spending thousands of dollars a week to maintain. Evidence brought to light included how Murdaugh's youngest son confronted his father over finding drugs.
Murdaugh eventually admitted to stealing millions from his family firm and clients over the years. He was disbarred from practicing law in South Carolina and, as of December 2022, is facing more than 100 other charges for alleged financial crimes, including insurance fraud and tax evasion.
The former lawyer even tried to stage his own death in September 2021 so his surviving son Buster could benefit from a $10 million life insurance policy.
When the jury's guilty verdicts were announced the defense called for a mistrial, but this was denied by Judge Clifton Newman, who said "the evidence of guilt is overwhelming."