Alex Murdaugh Witness List Shows One Name Scribbled In at the Bottom
The witness list released in the trial for Alex Murdaugh in South Carolina includes one name scribbled in at the bottom in what appears to be pen.
The witness list includes 254 different individuals with their names typed out, while the last entry, Phillip Strother, is listed at the very end and written in blue pen. While it is currently unclear why this name is different from the rest, USA Today reported that Strother served as the assistant principal at the Wade Hampton High School, where Murdaugh was a student.
The release of the witness list comes as Murdaugh, 54, appears in court on accusations that he fatally shot his wife, 52-year-old Margaret "Maggie" Murdaugh, and his son, 22-year-old Paul Murdaugh. Alex Murdaugh's trial is taking place in Colleton County, South Carolina.
On June 7, 2021, Alex Murdaugh, who previously served as a prominent attorney in South Carolina, called police to report that his wife and son were dead. According to the Associated Press, Murdaugh told police that he was visiting his parents when the two victims were believed to be killed, and he has continued to deny any wrongdoing in the crime. Police have said that Maggie Murdaugh was fatally shot with a rifle, while her son was killed by a shotgun, the Associated Press reported.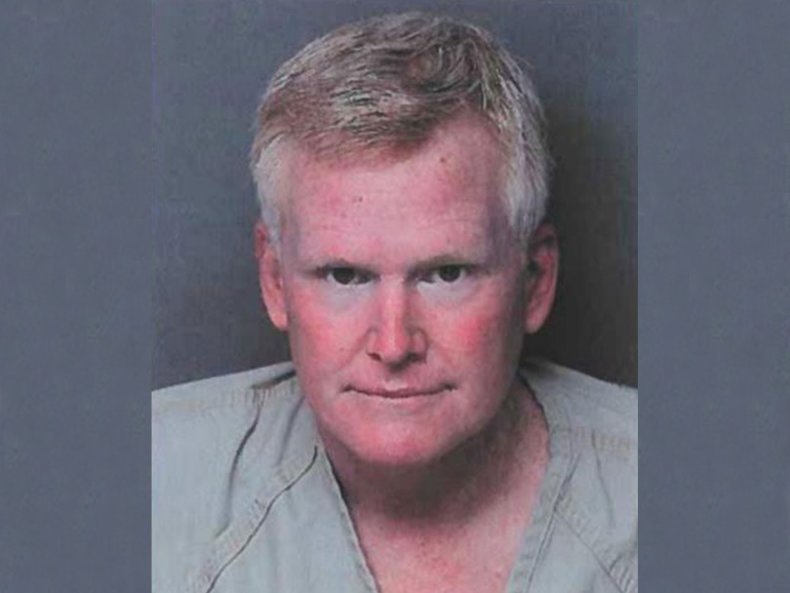 Dr. James Tuten, a college professor in Pennsylvania, told USA Today that he grew up in the same town as Alex Murdaugh and the two attended the same school together for several years.
According to USA Today, Tuten recalled one instance he remembered in high school when the use of a wooden paddle as a form of punishment was still allowed. Tuten explained to the media outlet that he and Murdaugh, as well as some others, were called to Strother's office and while some accepted the paddling punishment, Murdaugh begged against it.
Newsweek has reached out to Murdaugh's lawyer, Dick Harpootlian, for further information on Strother's name being added to the witness list.
While speaking with Newsweek on Thursday morning, former federal prosecutor and president of West Coast Trial Lawyers Neama Rahmani said that evidence in the Murdaugh case will likely be in three different categories, which include forensic evidence, digital evidence and evidence related to Murdaugh's alleged financial crimes.
"First and most importantly, the state wants to establish forensic evidence tying Alex to the murders, particularly the blood splatter and ballistic evidence," Rahmani previously told Newsweek. "Motive is not an element of the crime, but prosecutors will want to 'dirty up' Alex so he doesn't appear to be a grieving husband and father. And jurors will want to know why someone would kill his family members."