Alexandria Ocasio-Cortez Suggests Battle Between Bernie Sanders and Elizabeth Warren for Her 2020 Endorsement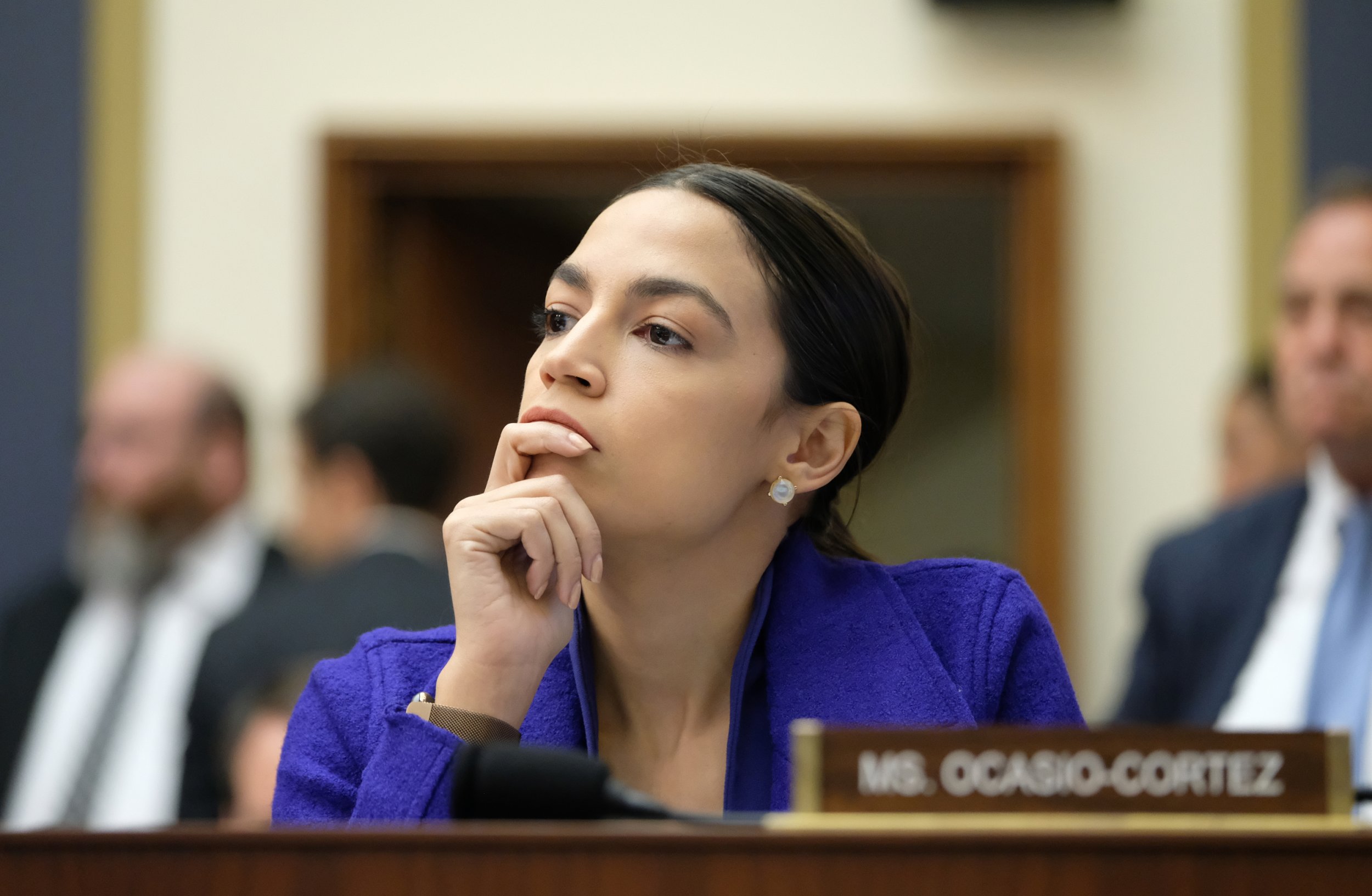 In an interview on Capitol Hill Thursday, freshman Congresswoman Alexandria Ocasio-Cortez indicated that she is leaning toward backing either Senator Bernie Sanders or Senator Elizabeth Warren in the crowded Democratic field to win the nomination for president in 2020.
"What I would like to see in a presidential candidate is one that has a coherent worldview and logic from which all these policy proposals are coming forward," she told CNN's Ryan Nobles. "I think Senator Sanders has that. I also think Senator Warren has that."
When asked about the possibility of formally endorsing a candidate in the expansive field of Democratic contenders, Ocasio-Cortez said she was "entertaining" the idea but that "it's not going to be for a while."
"I also want to see us centering working people in the United States to stem income inequality [and] tackle climate change," she added.
Questioned about the possibility of endorsing former Vice President Joe Biden, who announced his candidacy at the end of April and quickly surged to the front of the pack, Ocasio-Cortez remarked: "I'm not sure yet."
"I mean now it's getting a little nuts," she quipped, referring to the size of the primary crowd.
Biden and Sanders have maintained consistent leads in recent polls of the Democratic field. The former vice president has reliably polled around 40 percent, while the Vermont senator has held a comfortable second-place position in the double digits, the only other candidate to poll consistently above 10 percent in recent months.
Biden's prospects do not appear to be imperiled by allegations of inappropriate touching by several women who said they were left feeling uncomfortable after interactions with him over the years.
"[Biden] proceeded to plant a big slow kiss on the back of my head. My brain couldn't process what was happening. I was embarrassed. I was shocked. I was confused," one accuser, Lucy Flores, wrote in an op-ed for The Cut in March.
Other women have since come forward to recount similar experiences. The Biden campaign released a video in early April responding to the mounting allegations, hoping to quash public speculation about his viability as a candidate in the #MeToo era.
"I've always tried to make a human connection. That's my responsibility I think," Biden said in the video. "The boundaries of protecting personal space have been reset, and I get it. I get it."
Immediately after her upset primary win in New York against longtime Congressman Joe Crowley last year, Ocasio-Cortez became something of a Democratic kingmaker. Primary challengers across the country flocked to the 29-year-old for her endorsement, which helped Representative Ayanna Pressley of Massachusetts unseat another longtime Democratic incumbent.
In 2018, Ocasio-Cortez had the highest percentage of small-donor campaign contributions of any current member of the House of Representatives. This donor base could be wielded in support of a 2020 primary candidate at a moment when small-dollar donors are becoming an increasingly critical part of the Democratic Party.
The progressive freshman, who became the youngest woman ever elected to Congress, told CNN that she is looking to support "people who are [proposing] really big ideas that are going to make people's lives better."
Most recently, Ocasio-Cortez partnered with Sanders on Thursday on a joint proposal to limit interest rates from banks, credit card companies and other financial institutions to 15 percent. The measure also calls for local post offices to provide basic banking services.