Democratic New York Congresswoman Alexandria Ocasio-Cortez called for Republican Senators Ted Cruz and Josh Hawley to resign, following the events of the violent Capitol riot Wednesday.
"Senator Cruz, you must accept responsibility for how your craven, self-serving actions contributed to the death of four people yesterday. And how you fundraised off this riot," she wrote in a Thursday tweet.
"Both you and Senator Hawley must resign. If you do not, the Senate should move for your expulsion," Ocasio-Cortez added.
The congresswoman's tweet was in response to a statement made by Cruz on Thursday, calling the Capitol riot an act of terrorism.
"The attack at the Capitol was a despicable act of terrorism and a shocking assault on our democratic system," Cruz tweeted. "We must come together and put this anger and division behind us. We must, and I am confident we will, have a peaceful and orderly transition of power."
Cruz and Hawley have faced backlash following the Capitol riot, amid claims that their planned objection to the electoral vote certification allegedly contributed to the violence. Cruz also reportedly sent a fundraising text boasting about his attempts to overturn the election.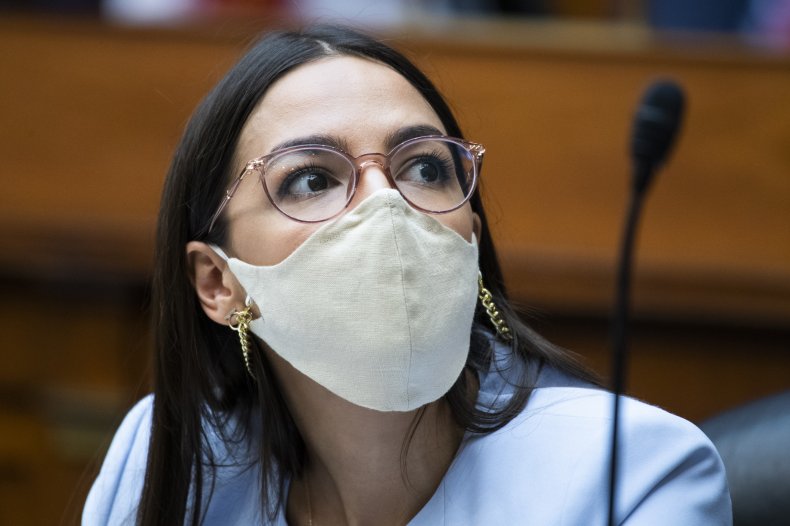 According to the U.S. Constitution, "each House may determine the rules of its proceedings, punish its members for disorderly behavior, and, with the concurrence of two-thirds, expel a member." Expelling a member of Congress, however, is rare and happened only a handful of times throughout U.S. history.
Thousands of Trump supporters gathered in Washington D.C. on Wednesday to protest the outcome of the 2020 election as the House of Representatives and Senate held a joint session to certify President-elect Joe Biden's victory.
Following an hour-long speech from Trump at the event, rioters tore down layers of barricades protecting the U.S. Capitol building. They made it as far as the House Chambers where photos and videos of the event showed them climbing walls, breaking windows, and occupying lawmakers' offices.
Four people have died as a result of the violent outbreak, including 35-year-old Ashli Babbitt, who was fatally shot by police, according to Washington D.C.'s Metropolitan Police Department. There were also over 68 arrests made Wednesday into early Thursday morning. The majority of those arrests were violations of the citywide curfew enacted by Washington D.C. Mayor Muriel Bowser.
National Guard troops were mobilized to combat the insurrection, and the FBI is seeking information to identify those involved in instigating violence.
Ivet Contreras, a representative for Ocasio-Cortez, told Newsweek that the congresswoman didn't have any further comments at this time.
Newsweek also reached out to Cruz and Hawley, but didn't hear back in time for publication.