Alexandria Ocasio-Cortez Says She Doesn't Think Impeaching Donald Trump Will Ever Be '100 Percent Off The Table'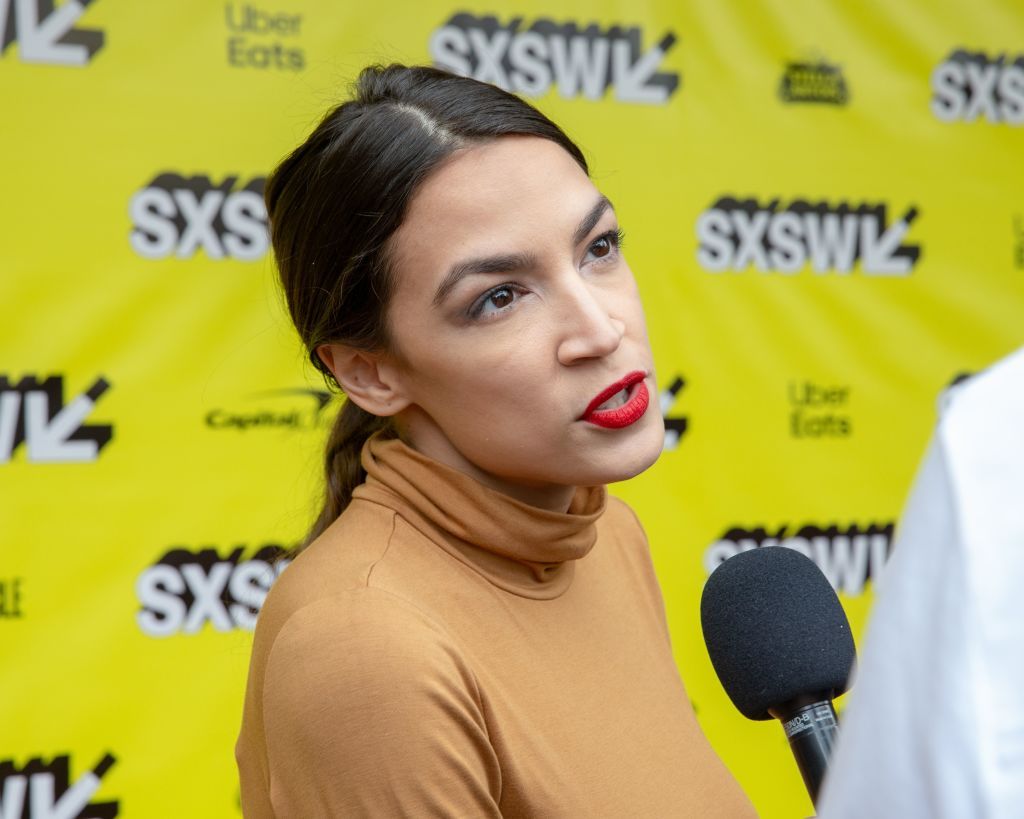 Hours after Speaker of the House Nancy Pelosi reaffirmed her stance on not impeaching President Donald Trump freshman Rep. Alexandria Ocasio-Cortez responded to say she respected the Speaker's position, but didn't think removing Trump from office would ever be completely "off the table."
"She's always demonstrated leadership that takes all kind of factors into account. Legally I don't think it's something that can ever be 100 percent off the table, but if that's how she feels right now I respect that," Ocasio-Cortez told reporters on Monday, The Hillreports.
Ocasio-Cortez added that she didn't feel Pelosi's comments were given as a way to put an end to conversations about impeachment proceedings. "You know, this is how the Speaker feels, but the whole point of our democracy is that if we disagree we have a responsibility to air out our arguments as to why and take it into consideration."
In speaking to The Washington Post, Pelosi said that Trump was "just not worth it" in regards to Congress removing him from office. The California congresswoman has said before that she didn't think impeachment was the right move, but Monday's report from the Post are some of the most definitive comments Pelosi has made on the issue.
"I've been thinking about this: Impeachment is so divisive to the country that unless there's something so compelling and overwhelming and bipartisan, I don't think we should go down that path, because it divides the country," Pelosi said.
The congresswoman's comments come days after Michigan Rep. Rashida Tlaib announced her intentions to file an impeachment resolution against the president sometime in March.
"I think every single colleague of mine agrees there's impeachable offenses. That's one thing that we all agree on. We may disagree on the pace," Tlaib said in a March 6 press conference announcing her plan. Her announcement followed news from House Judiciary Chairman Jerry Nadler that an investigation had been opened into Trump's campaign, businesses and administration.
Though Tlaib's resolution isn't expected to gain much support in Congress, as Democrats work on various investigations and wait on the results of a report from Robert Mueller.
However, Ocasio-Cortez told reporters that she believes Trump has engaged in conduct that would qualify as impeachable offenses, citing an example used by then-South Carolina Rep. Lindsey Graham during impeachment hearings for former President Bill Clinton.
"Lindsey Graham said himself that you don't have to commit a crime to be impeached when he was making the argument for Clinton, you just have to have kind of defiled the office in a way, which hello, so in every way imaginable. So, I think according to the Lindsey Graham standard, that absolutely, does Trump meet that bar? He's met it multiple times," Ocasio-Cortez said.