Alexandria Ocasio-Cortez Is Hiring, Looking for 'Passionate, Creative Thinkers'
New York Congresswoman-elect Alexandria Ocasio-Cortez is looking for some 13 staffers to fill her office.
Her team is seeking passionate, talented and creative thinkers to fight for "social, economic and racial justice for the country" as they serve New York's 14th congressional district, according to an ad posted over the weekend.
Ocasio-Cortez is looking to fill positions including a deputy chief of staff, a legislative director, a district press secretary, a digital content manager, a scheduler, a staff assistant, a district director, a caseworker, a community organizer, a financial administrator and an intern.
As well as the roles listed in a digital job description file, applicants are encouraged to get in touch if they can offer some other skill. "If you are the right person for the team, we will find a role for you," the description reads.
Read more: Why do Republicans question the IQ of opinionated women like Alexandria Ocasio-Cortez? | Opinion
Interest in the positions appears to be high, with some Twitter users reporting digital warnings over "heavy traffic" on the application page. User Zameena Mejia shared a screenshot of the message on Twitter with the comment: "Hey @Ocasio2018 looks like a lot of people are trying to applying. What's your advice on making sure your application stands out?"
"Be yourself. Don't let the boxes limit you," Ocasio-Cortez responded. "We care about people more than what's on your resume."
She said those with a special understanding of the Bronx and Queens should make this clear in their writing. New York's 14th congressional district, where Ocasio-Cortez was elected, covers parts of these boroughs.
"We are a team of risk takers. Experience comes in unconventional forms. Don't count yourself out," she added.
The online job description emphasized a focus on thinking "against the grain." Potential applicants should look forward to helping push "biggest and boldest ideas to create a prosperous America that works for all of us," it stated. "We are building a team that believes in each other and gives each other the benefit of the doubt as all of us chart new territory together."
Salaries and benefits, the description said, will be "competitive."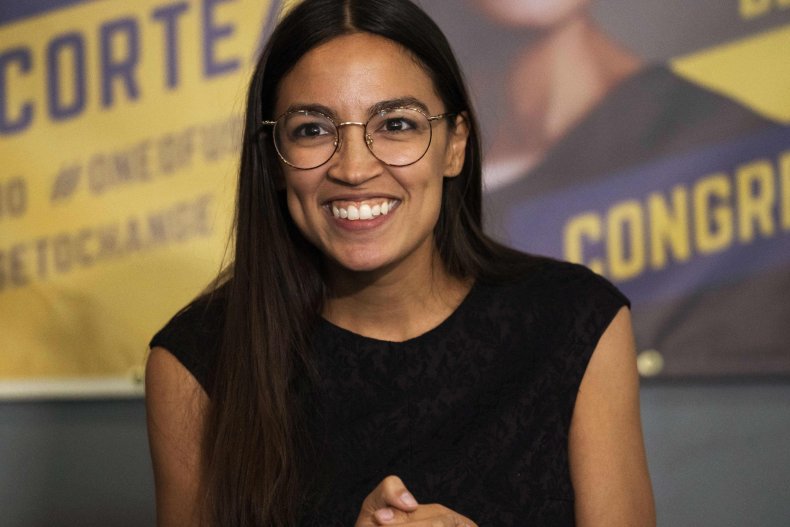 The youngest woman ever elected to congress, Ocasio-Cortez has won hearts across the country with her social media prowess. A democratic socialist, she endorses policies such as free health care and free college for all. But conservative pundits have criticized her ideas, and questioned the politician's limited experience.
The freshman congresswoman will take office in January.
Read more: Alexandria Ocasio-Cortez stars in Sundance film about "shocking political upset"