Alexandria Ocasio-Cortez hit back Tuesday at Ivanka Trump's criticism of her Green New Deal and what she called a "guaranteed minimum."
"As a person who actually worked for tips & hourly wages in my life, instead of having to learn about it 2nd-hand, I can tell you that most people want to be paid enough to live," the Democratic congresswoman tweeted to her large Twitter following.
"A living wage isn't a gift, it's a right," she added. "Workers are often paid far less than the value they create."
Earlier in the day, an excerpt of an interview Ivanka Trump gave to Fox News due to air Sunday went viral, attracting plenty of criticism.
"I don't think most Americans, in their heart, want to be given something. I've spent a lot of time traveling around this country over the last four years. People want to work for what they get," Trump, the president's eldest daughter and a White House senior adviser said.
"So, I think that this idea of a guaranteed minimum is not something most people want," she continued. "They want the ability to be able to secure a job. They want the ability to live in a country where there's the potential for upward mobility."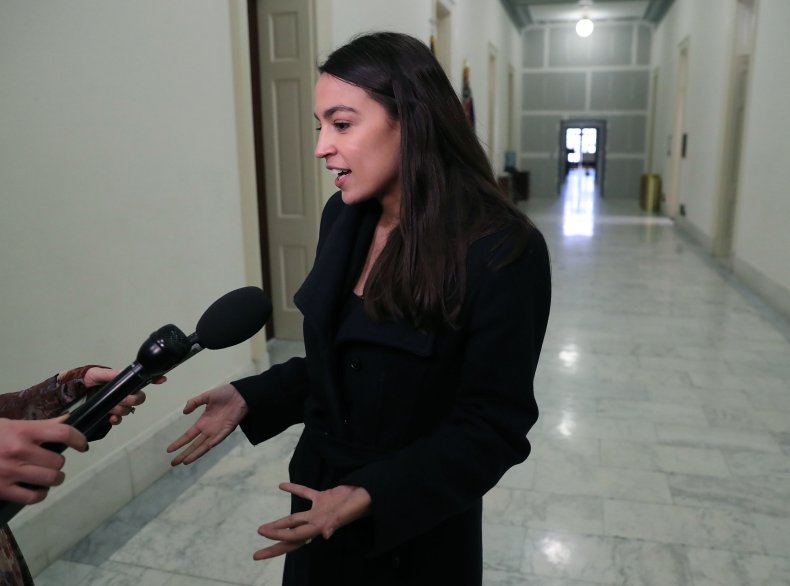 Shortly before Ocasio-Cortez came out with her response, Ivanka Trump sought to clarify a report that said she was challenging the idea of a minimum wage.
"No I did not," she wrote. "I support a minimum wage. I do not, however, believe in a minimum guarantee for people 'unwilling to work' which was the question asked of me."
In a subsequent tweet, Trump wrote: "I've spent much of the last 2 years focused on inclusive economic growth via workforce development and skills training as well as pro-working family policies such as the doubled Child Tax Credit & CCDBG."
But Ocasio-Cortez wasn't finished with her criticism. In a later tweet, she referenced an opinion article when writing: "Imagine attacking a Jobs Guarantee by saying 'people prefer to earn money."
The conflict between the two high profile figures came just a day after President Donald Trump claimed that his eldest daughter had "created millions of jobs." The president did not explain how his daughter had done so, although a White House official later suggested to Newsweek that he was referring to "opportunities" she had created through the National Council for the American Worker.