President Donald Trump at a White House business session Monday with the nation's governors claimed that his daughter Ivanka had "created millions of jobs," although did not provide any details. The president has frequently touted what he has said are the accomplishments of his eldest daughter, who he made a senior White House adviser when he assumed the Oval Office despite her having no prior political experience.
"My daughter, Ivanka, who is going to be speaking later, is—she has been so much involved. So incredibly involved," Trump said at the White House before boarding Air Force One for a second summit with North Korean dictator Kim Jong Un, this time in Hanoi, Vietnam. "Where is Ivanka? Ivanka, keep going. My daughter has created millions of jobs. I don't know if anyone knows that, but she's created millions of jobs."
While the president did not explain exactly how he believed his daughter had been directly responsible for millions of jobs, he went onto discuss initiatives that Ivanka Trump has heavily pushed.
"Last year, my administration created the Council for American Worker and launched the Pledge of America's Workers, where we've gained commitments from private sector leaders to hire and train more than 6.5 million Americans," President Trump said. "Think of it: 6.5 million. And these are jobs that, for the most part, would not have happened."
The goal of the National Council for American Worker was to help Americans develop the skills to fill 6.5 million existing, unfilled jobs in the United States.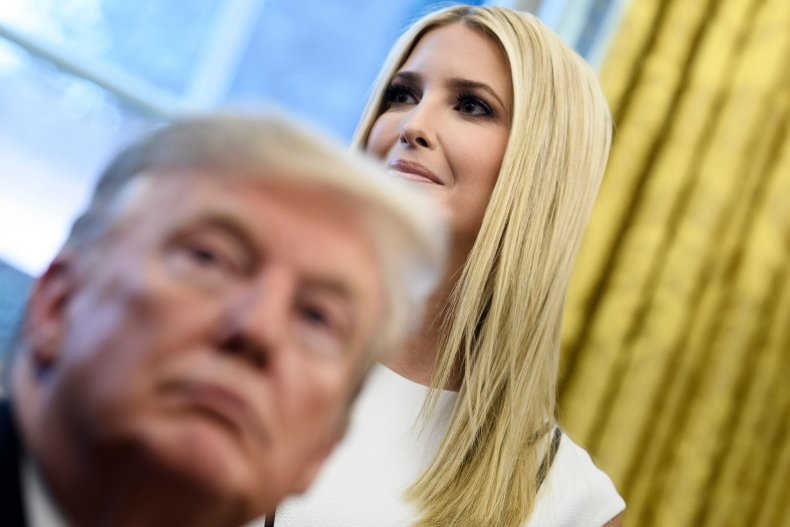 "This is about really thinking holistically about skills development, vocational education, apprenticeships, through the arc of one's career," Ivanka Trump told ABC News when the initiative was unveiled in July of last year. "And we're going to take it across the country so it's called the 'Pledge to America's Worker' and we are hoping that companies large and small join with us."
It is not clear, just seven months on, how many of those jobs have been filled. A White House official said that the National Council for the American Worker has provided millions of "opportunities."
"Today, America's economy is stronger than ever," the official told Newsweek. "Thanks to Ivanka's leadership of the office of economic initiatives millions of opportunities have been created for America's workers both by legislative and administration action including Perkins CTE, tax reform, the National Council for the American Worker and the 6.5 million opportunities for career enhancement, continuing education, and on-the-job training pledged by 200 companies the private sector for American students and workers."
The boast from the president came just a few weeks after one of his sons, Eric Trump, claimed that his sister, Ivanka, had "done more for women than probably anyone in Washington, D.C." The comment was met with significant backlash with many pointing out the far longer careers of figures like House Speaker Nancy Pelosi and Supreme Court Justice Ruth Bader Ginsburg.
Update (02/25/19, 10:10 p.m. ET: The article has been updated with comment from a White House official.