Newly elected congresswoman Alexandria Ocasio-Cortez has back at U.S. immigration authorities over their decision to fire tear gas at Central American migrants on Sunday after hundreds rushed the border.
"Asking to be considered a refugee and applying for status is not a crime," Ocasio-Cortez tweeted, sharing an image of a Central American family with small children running away from tear gas at the border.
"It wasn't for Jewish families fleeing Germany. It wasn't for targeted families fleeing Rwanda. It wasn't for communities fleeing war-torn Syria. And it isn't for those fleeing violence in Central America," the congresswoman-elect wrote of asylum seekers with the migrant caravan.
Read more: Donald Trump says we will close the border permanently if need be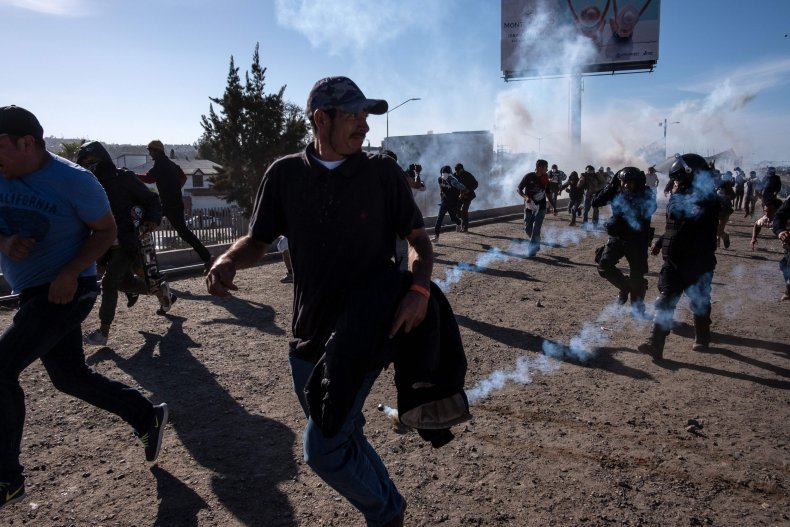 Border Patrol agents fired tear gas at Central American migrants on Sunday afternoon after as many as 500 people rushed police blockades on the Mexican side of the U.S.-Mexico border near the San Ysidro port of entry in San Diego, in a bid to cross the border.
Video footage and photographs of the attempted crossing show U.S. authorities deploying tear gas toward the crowds, which included families with small children.
U.S. Customs and Border Protection has said that some migrants with the caravan had thrown projectiles across the border, striking several agents.
"Border Patrol agents deployed tear gas to dispel the group because of the risk to agents' safety," the agency said on Twitter.
Not long after the incident, Mexico's interior ministry released a statement, asserting that it plans to deport everyone caught trying to cross into the U.S. "violently" and "illegally" out of the country.
The office of Tijuana Mayor Juan Manuel Gastélum also released a statement on its Facebook page saying that at least 39 members of the migrant caravan were arrested for causing riots, disrupting the public and assaulting citizens "among other causes."
The clash comes after weeks of tension at the border, with thousands of Central American migrants beginning to arrive in Mexican border town Tijuana earlier this month, with many planning to seek asylum in the U.S.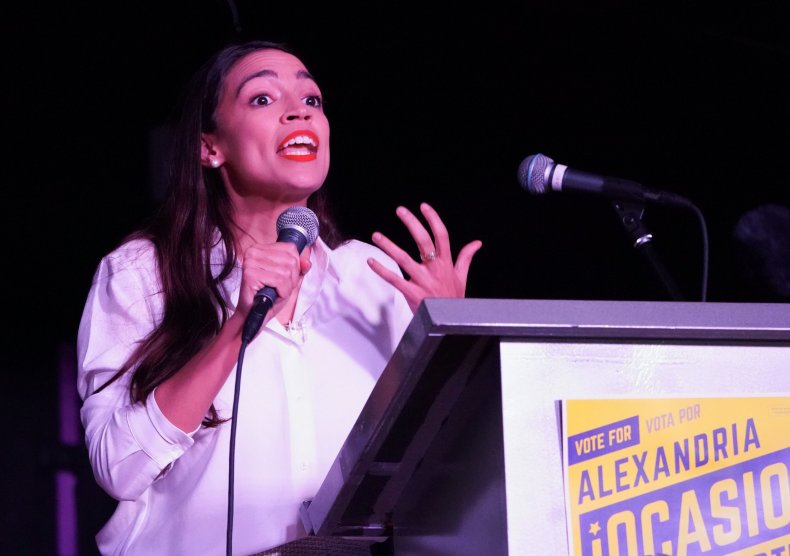 Last week, Gastélum declared the situation in the border town a "humanitarian crisis" and implored the international community, including organizations such as the United Nations, to step in.
In a news conference on Thursday, the Tijuana mayor accused Mexico's federal government of failing to do enough to support the border town in its efforts to address the needs of the thousands of migrants who have shown up there.
Read more: Tijuana Mayor Calls on World to Step in on Migrant Caravan 'Crisis'
He claimed that their presence in Tijuana was costing the border town more than 550,000 pesos, or $26,970 a day, and said he would not "compromise the city's public services" in order to support them.
Tijuana residents have also expressed frustration with the caravan's presence, with some holding protests demanding that migrants "get out" of the border town, while counteprotesters have called for patience and understanding for asylum seekers' plights, with many fleeing violence and economic and political instability.
Meanwhile, across the border, Americans supporting caravan members in their bid to apply for asylum rallied on Sunday, carrying signs with messages of solidarity, including: "Refugees welcome" and "Let them all in."
On Monday, Ocasio-Cortez added to her comments, questioning the Trump administration's decision to deploy 5,000 troops to the southern border in anticipation of the caravan's arrival, rather than use the country's resources to send more caseworkers to the border to help speed up the asylum review process.
"What if instead of sending 5k troops to the border, we had sent 5k caseworkers to review and process visa applications," Ocasio-Cortez wrote on Twitter.
"In addition to averting moral crisis, it also would've saved [an] enormous [amount] of resources," she said, adding: "But we don't talk about the financial recklessness of GOP admins, do we?"
This article has been updated with additional statements from Alexandria Ocasio-Cortez.