Donald Trump: We Will Close the Border Permanently If Need Be
President Donald Trump has called on Mexico to deport asylum seekers "back to their countries" and threatened to close the southern border "permanently," after U.S. Border Patrol agents fired tear gas at hundreds of migrants who rushed the border on Sunday.
"Mexico should move the flag-waving Migrants, many of whom are stone cold criminals, back to their countries," Trump said in a tweet early Monday morning.
"Do it by plane, do it by bus, do it any way you want, but they are NOT coming into the U.S.A.," the president, who spent his Thanksgiving break with his family at his Mar-a-Lago resort in Palm Beach, Florida, said. "We will close the Border permanently if need be."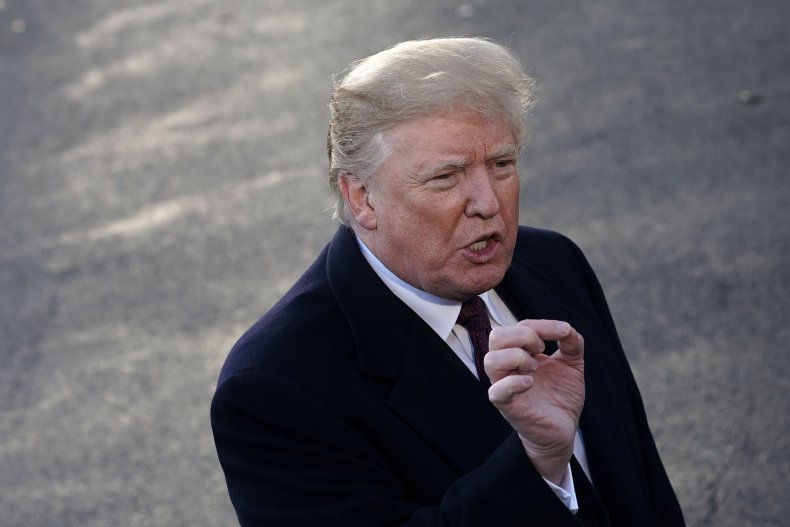 "Congress, fund the WALL!" he added, once again demanding support for his long-promised border wall.
The U.S. leader's comments come as his administration faces backlash over U.S. Border Patrol agents' use of tear gas against Central American migrants on Sunday.
Customs and Border Protection has defended its decision to use the substance, claiming that some of the migrants had thrown projectiles across the border, hitting several agents.
"Border Patrol agents deployed tear gas to dispel the group because of the risk to agents' safety," the agency said on Twitter.
Department of Homeland Security Secretary Kirstjen Nielsen also struck out at migrants with the caravan, accusing them of "lawlessness."
In a statement posted to Twitter, Nielsen accused migrants of attempting to "breach legacy fence infrastructure along the border" and of having "sought to harm CBP personnel by throwing projectiles."
While Nielsen did not comment specifically on Border Patrol agents' use of tear gas, she did say that Customs and Border Patrol was forced to close the San Ysidro port of entry "to ensure public safety in response to a large [number] of migrants seeking to illegally enter the U.S.
"DHS will not tolerate this type of lawlessness and will not hesitate to shut down POEs for security reasons," Nielsen said.
Mexican authorities have said that while many who attempted to reach the U.S.-Mexico border did so peacefully, some had done so in a "violent" manner.
The Mexican interior ministry said in a statement on Sunday that it planned to deport those caught trying to "violently" and "illegally" cross into the U.S. from Mexico.
Read more: Americans rally at southern border in solidarity with migrant caravan amid tear gas clash
The office of Tijuana Mayor Juan Manuel Gastélum said in an additional statement on Sunday that at least 39 members of the caravan had been arrested in connection with the border clash over causing riots, disrupting public order and assaulting citizens, "among other causes."
On Thursday, Gastélum declared the situation at the border a "humanitarian crisis" and called on the international community, including organizations like the United Nations, to step in and assist the border town in its efforts to meet the needs of the thousands of migrants who have arrived there in recent weeks in their bid to claim asylum in the U.S.
Trump has previously warned that his administration could close the southern border for a period of time if the situation there were to get out of "control."
In addition to now threatening to shut down the border "permanently," Trump also warned that there could be a government shutdown on the horizon, with the U.S. leader suggesting that he could hold up a funding deal if he did not get the money needed for his border wall.
"Could there be a shutdown? There certainly could and it will be about border security, of which the wall is part," Trump told reporters on Thursday in Palm Beach.
The threat is one that the president has made several times, saying that he was willing to shut down the government if he did not get the $5 billion he had requested for his border wall, which he had previously claimed Mexico would pay for.
In September, Congress managed to avert a government shutdown by passing a massive spending bill to fund a large portion of the government after Trump gave mixed signals on whether he would sign the bill if it did not include funding for his border wall.