Alexandria Ocasio-Cortez Says There's 'No Question' She'd Vote to Impeach Trump: 'I Don't Even Know Why It's Controversial'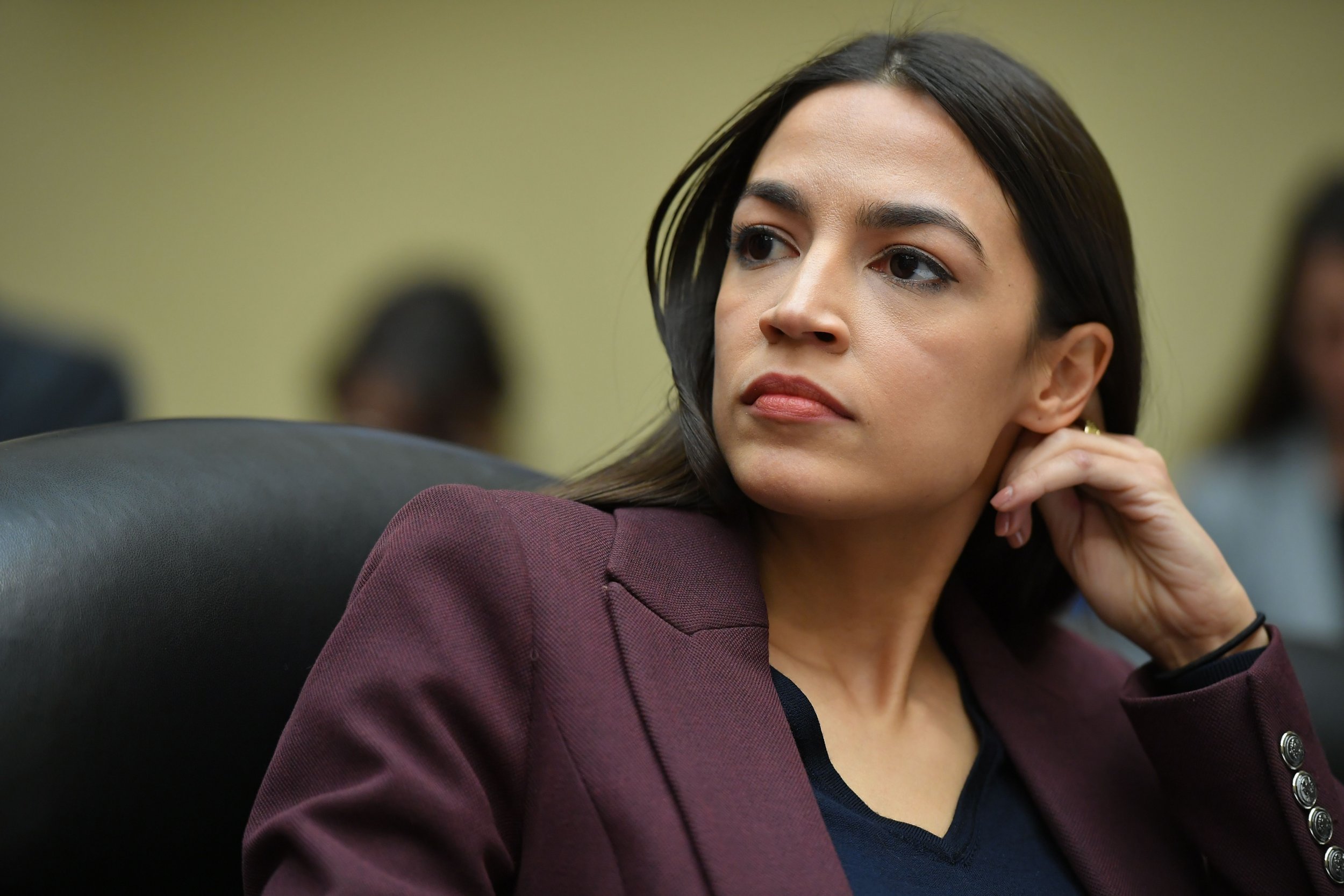 Representative for New York Alexandria Ocasio-Cortez has said there is "no question" she'd vote to impeach President Donald Trump, adding that she doesn't know why the issue is controversial.
The freshman congresswoman made the remarks about Trump's impeachment in an extensive interview with Rolling Stone. She was fresh from her campaign to be elected representative for New York's 14th Congressional District at the time of the interview and had been in the U.S. capital for only a week.
When asked by Rolling Stone's Alex Morris if she would vote to impeach Trump, Ocasio-Cortez was unequivocal. "Yeah. No question. No question. I don't even know why it's controversial," she said.
The congresswoman did backtrack somewhat, saying she understood in some areas voters were divided over Trump. However, for her and her voters, the situation presented was simple.
"I understand that some people come from very tough districts where their constituents are torn. But for me and my community in the Bronx and Queens, it's easy," Ocasio-Cortez said. "Everyone wants it."
The New York representative made the comments long before her star turn in Congress while questioning Trump's former personal attorney Michael Cohen Wednesday. Her questioning forced Cohen to admit under oath that the president had committed tax fraud. Her line of inquiry appeared to be laying the groundwork for subpoenas to be issued by the House Oversight Committee requesting Trump's tax returns.
In response to praise on social media, Ocasio-Cortez ascribed her interrogation skills to years of bartending and waitressing. "Thanks! Bartending + waitressing (especially in NYC) means you talk to 1000s of people over the years. Forces you to get great at reading people + hones a razor-sharp BS detector," she wrote.
Much of the candid style for which she is known on social media was on display in the Rolling Stone interview. Ocasio-Cortez, who eschews virtually every comparison to the president, was willing to accept that on Twitter she used similar strategies to Trump.
"There are similarities. People who succeed in social media follow similar tenets. In order to resonate with people, you have to tell them what you mean, you have to be willing to make mistakes, you have to be willing to be vulnerable and learn as you go," she said.
Ocasio-Cortez also did not hold back in her criticism of Republicans who back Trump but may have misgivings about the president in private. "In the Republican Party, there's a hostage situation going on," she said.
"But the actual decisions you make matter," Ocasio-Cortez added. "I am tired of people saying, 'I'm gonna vote the same way as bigots, but I don't share the ideology of bigots.' Well, you share the action and the agenda of bigots. We need to hold that accountable."