Alexandria Ocasio-Cortez Says It's Not 'Crazy' to Want to Tax CEOs of Bailed-Out Banks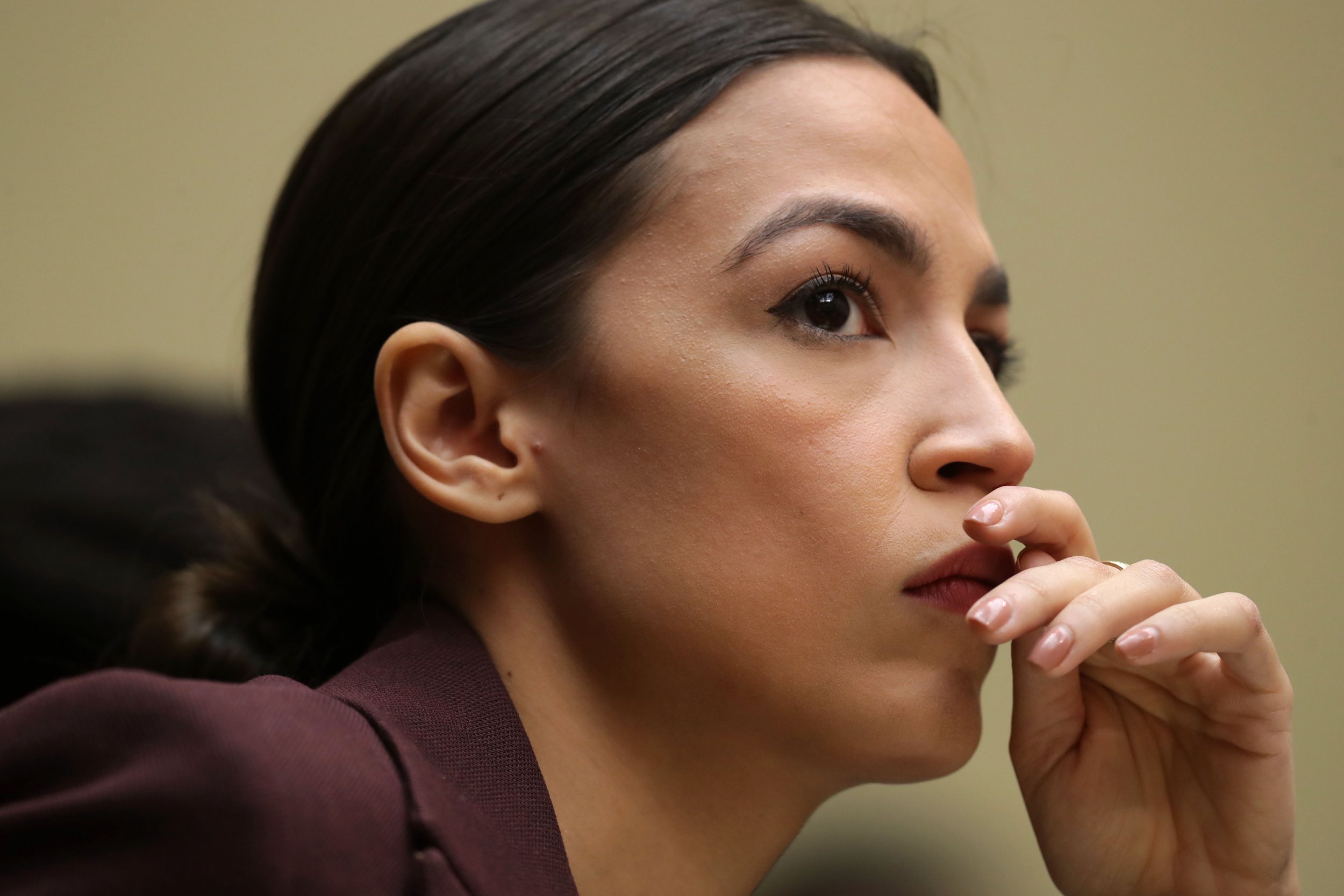 First-term Congresswoman Alexandria Ocasio-Cortez has made no effort to hide her hope to raise taxes on the wealthiest Americans and big businesses, but the representative from New York argued Saturday that her idea is no less "crazy" than what she viewed as the preferential treatment currently being given to some of these same parties.
Ocasio-Cortez reacted on Twitter Saturday morning to an CNBC story from earlier this month about billionaire investor Warren Buffett's contention that CEOs of failing or bailed-out banks should be penalized financialy.
"If a bank gets to where it needs government assistance, the responsible CEO should lose his net worth and his spouse's net worth," Buffett is quoted as saying.
"It still blows my mind that the CEOs who crashed our economy + caused millions of people to lose their homes not only escaped handcuffs; but got bonuses, too," responded Ocasio-Cortez to that story.
"Many still have influential roles shaping the economy today," she continued. "But we're the crazy ones for wanting to tax 'em, right?"
She subsequently posted another tweet, titled "How to Bail Out Main Street, Not Wall Street," she suggested the following:
• "Cap All Interest Rates at 15% (includes Credit Cards & all lending)"
• "Federal Student Loan Cancellation (for the past)"
• "Tuition-Free Public Colleges (for the future)"
• "Medicare for All (no egregious medical debt w/single payer)"
A number of CEOs and executives whose banks collapsed or faltered in 2007 and 2008 have maintained positions within the financial industry.
Ken Thompson, who was CEO of Wachovia — one of the nation's largest banks before its disastrous collapse in 2008 — currently serves on the board of Lending Tree. Similarly, former Morgan Stanley CEO John Mack is on the board of LendingClub.
John Thain, under whose leadership Merrill Lynch fell to pieces before being bought up by Bank of America, was back in the CEO seat at CIT Group within a year. He now sits on the board of Uber.
Last week, Ocasio-Cortez went after Chase — whose recession-era CEO Jamie Dimon is still with the company — over a Twitter campaign she viewed as equating a person's worth to their character.
"When we say 'tax the rich,' we mean nesting-doll yacht rich. For-profit prison rich. Betsy DeVos, student-loan-shark rich. Trick-the-country-into-war rich. Subsidizing-workforce-w-food-stamps rich," wrote the congresswoman. "Because THAT kind of rich is simply not good for society, & it's like 10 people."