Alexandria Ocasio-Cortez Vows to Pay Staff Starting Salary at $52K to Support 'Living Wage': 'One of the Highest Entry-Level Salaries on the Hill'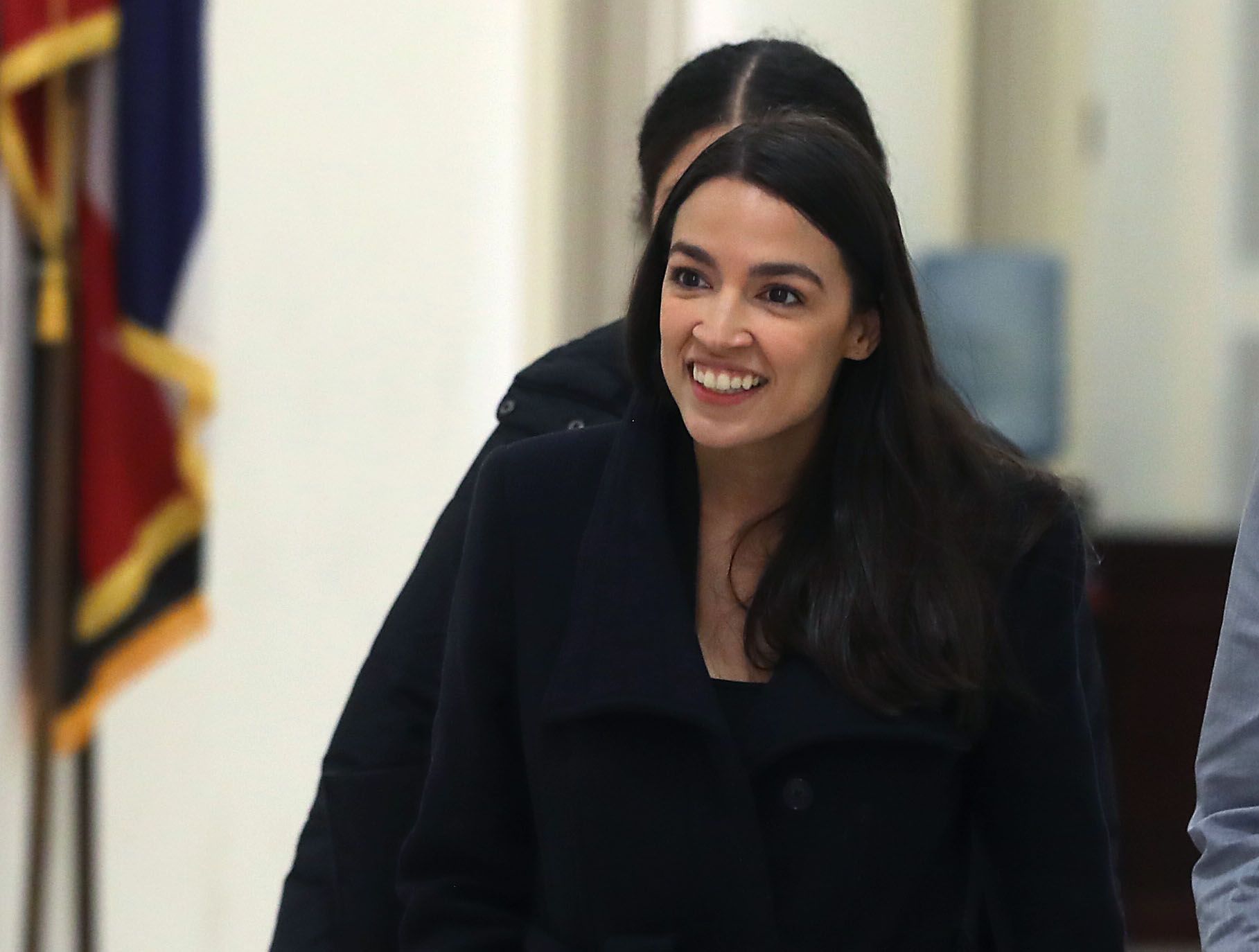 Democratic Rep. Alexandria Ocasio-Cortez (N.Y.) over the weekend vowed to set her starting salary for staffers at $52,000, a decision made to support a "living wage" for all Americans.
"Leadership starts with our choices. That's why I decided that no one on my staff will make less than $52k/year," the freshman congresswoman tweeted on Saturday. "It's likely one of the highest entry-level salaries on the Hill. We pinch pennies elsewhere, but it's worth every dime to pay a living wage."
According to RollCall, Ocasio-Cortez's "unusual policy that no one on her staff will make less than $52,000 a year" is "almost unheard of" and will benefit many of the young staffers living in Washington, where rent averages over $2,000 per month.
Corbin Trent, the New York congresswoman's communications director, told the news organization that salaries for Ocasio-Cortez's staffers top out at $80,000, an amount far less than the median wage of $154,634 for those in chief of staff positions, according to the Legistorm analysis.
"We think that if a person is working, they should make enough to live," he said. "I don't think you always put the burden on the bottom."
Although some employees may be faced with pay cuts to make the new policy work, Trent revealed that staffers were willing to endure the trade-off. He also noted that he earns $67,000 each year and supports two children. "Is it easy? No," he said. "But part of walking the walk is understanding that everyone is going to have a little bit of a struggle. You divide it up. You work together."
The high starting salary supports Ocasio-Cortez's frequent calls for pay equity and comes just months after the self-described democratic socialist announced a $15 an hour plus benefits wage for all interns working in her office, an unusual move considering most Capitol Hill interns work unpaid.
A 2017 study by Pay Our Interns found that only 3.6 percent of interns for House Democrats were paid, compared to 8 percent of interns working for House Republicans.
"Time to walk the walk. Very few members of Congress actually pay their interns. We will be one of them," she tweeted in December.
"Gotta love the rich irony of Congressmen asking 'How are you going to pay for it?' suddenly grow awfully quiet when called out on their expectation that part-time workers magically invent money to work for free," Ocasio Cortez added.