Arsenal: Alexis Sanchez Linked With Move to Premier League Rival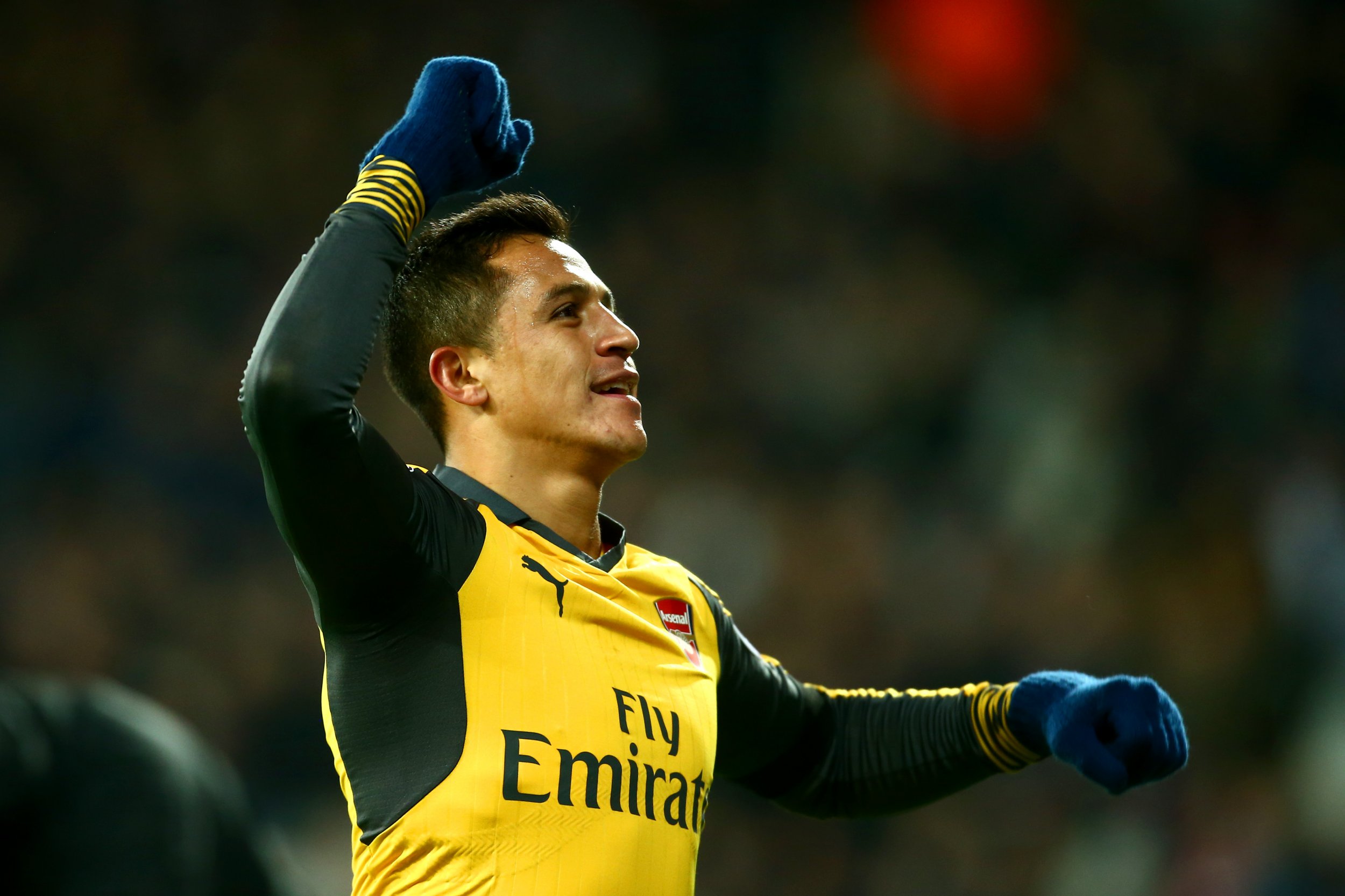 Alexis Sanchez is in the form of his career, and has a contract running out in 18 months.
One of those facts is excellent news for Arsene Wenger. Sanchez has been the driving force behind Arsenal's English Premier League title challenge and its progress to the knockout rounds of the UEFA Champions League.
The two combined make a looming problem for the Arsenal manager, however. Since leaving Barcelona for Emirates Stadium in the summer of 2014, Sanchez has established himself as one of European football's deadliest strikers. He would attract considerable interest from many of the continent's elite clubs.
Including, perhaps, the English Premier League leader. According to the Daily Mirror, Chelsea manager Antonio Conte wants Sanchez to form what would be the Premier League's most fearsome strike force, on paper, alongside Diego Costa.
Conte may want Sanchez but desire is mostly separate from reality. A transfer within the Premier League—Sanchez has also been mentioned as a target for his former manager Pep Guardiola at Manchester City—means a hike on what will already be a monster transfer fee.
Arsenal found this out to its own cost in the summer of 2013 when trying to sign Luis Suarez from Liverpool. Major transfers between Premier League clubs just don't happen very often because of the reputational, and performance, risk to the seller.
Of course, if Sanchez is determined to run down his contract and make himself football's hottest free agent in a year-and-a-half, Conte has more of a chance. He will, though, probably be going up against the likes of Paris Saint-Germain, which can offer the Chilean exorbitant wages. China, too, could register an interest in what would be a seismic shift in power in global football economics.
Put simply—the sooner Arsenal gets Sanchez tied down to a new deal, the more trouble it will avoid.